Denver, Milwaukee Winter Storm Wesley Causing Flight Delays and Cancellations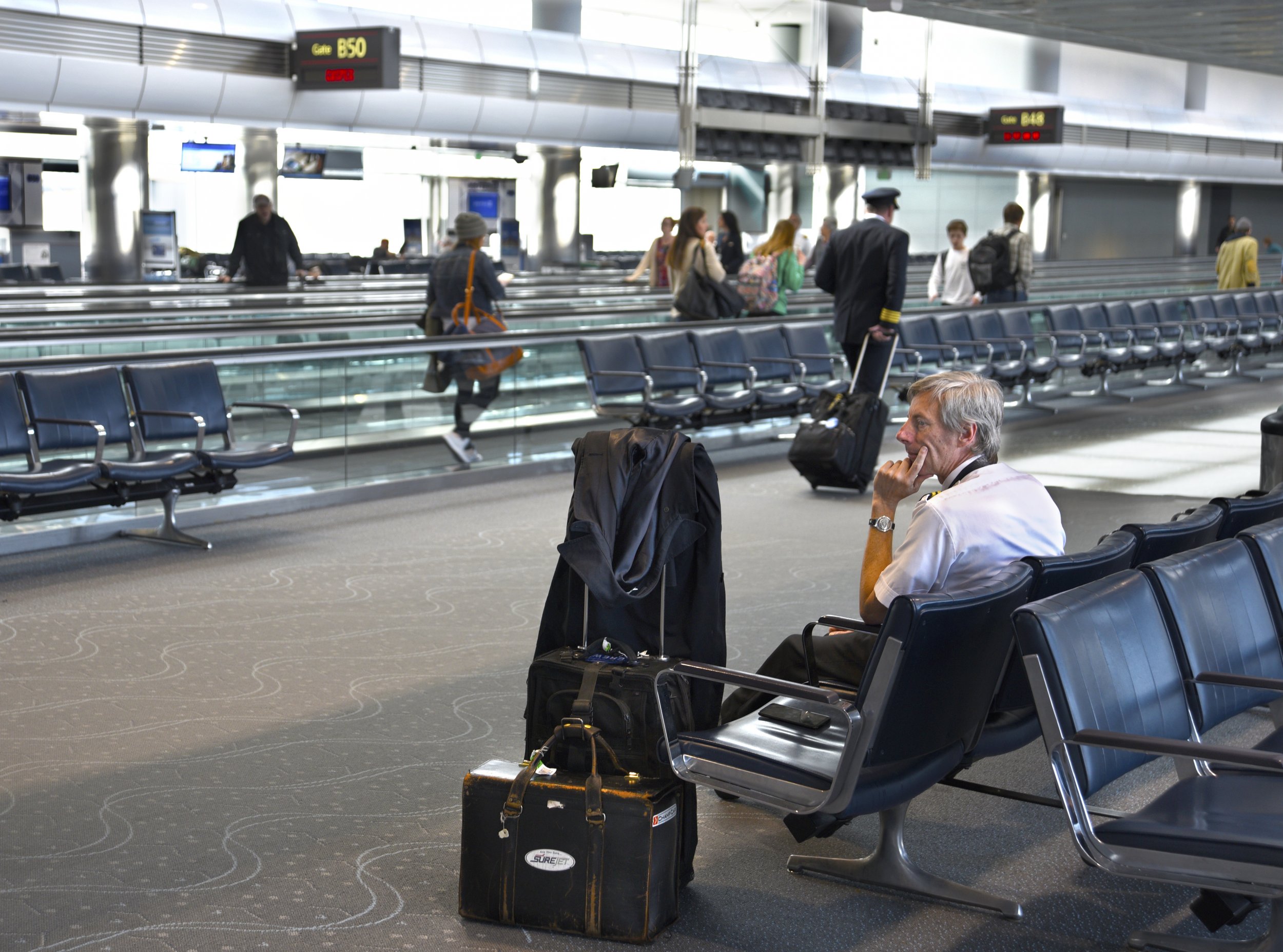 A winter storm has caused flight delays and cancellations across the U.S., with airports and airlines issuing warnings and travel advisories as blizzard conditions, feet of snow and high winds are expected across parts of Colorado, Wisconsin, South Dakota, Nebraska, Minnesota and Wyoming.
The National Weather Service has issued blizzard warnings, winter storm warnings, winter weather advisories and winter storm watches for these states.
Airlines, including large carriers like Southwest, United, Delta and American, issued advisories on Wednesday when the worst of the weather was expected to begin. Anyone flying through, in or out of the areas expected to be hitshould check with their airline and their origin and destination airports about possible changes in flight plans.
Denver International Airport issued an alert Wednesday morning that said it is "open and prepared for snow and strong winds" but that several airlines have canceled afternoon flights.
A few airlines were offering waivers for some travelers likely to be impacted, while others were simply advising that customers contact service representatives. Those waivers often allow ticketholders to change their flights without hefty change fees or to cancel and get a credit with the airline instead.
United Airlines
United said customers across the Great Plains and Colorado were eligible for their waivers, which were listed online Wednesday morning.
Delta Airlines
Delta was also offering travelers options when it came to rescheduling or canceling their flights. The airline was allowing flyers to either keep their tickets and see what happened once the storm hit, change their flight without a change fee, or cancel their trip and use the value for a ticket sometime in the future.
Southwest
Southwest issued a travel advisory warning of disrupted services in Milwaukee, Denver and Minneapolis. Frontier and American also had advisories and alerts on their sites for travelers. The Federal Aviation Administration was also advising travelers to check with their airline before heading to the airport during the storm.
American Airlines
American had 11 airports in the upper Midwest and seven in Colorado listed on its travel alerts and said that change fees might be waived for those flying into or out of those airports. There are a few stipulations though, flyers couldn't change their cabin or origin and destination cities without paying an extra fee.
Airport delays can be found at the FAA's flight delay website and on Flight Aware online.
​