Four decades ago, Mahmood Ansari immigrated to the United States from Pakistan, determined to make a good living in this country. Like many immigrants, he put his nose to the grindstone, building a business from the ground up while caring for his family. He started the store City Souvenirs along the Boardwalk in Atlantic City, New Jersey, working day and night to grow the business, which has now been in operation for more than 30 years.
In early April, Ansari was working late one night when a 12-year-old boy with a knife and 14-year-old girl decided to rob his store. After some sort of brief altercation, Ansari collapsed. Onlookers as well as police and medical personnel performed CPR on him, but when he was transported to the hospital, he was pronounced dead.
"He was friendly. He was always smiling, everybody loved him," Asif Ansari, one of his surviving sons, told the local press. "We all miss him. We just wish he'd come back."
At a rally held by local merchants calling for greater security along the Boardwalk, Mayor Marty Small Sr. offered words of support. "Senseless violence has no place in our community," he said. "I'm sure that the police are going to bring the perpetrators to justice."
In this case, he was right: Both of the suspects in the case have been arrested. But some of those familiar with the situation on the Boardwalk describe a wave of rising crime and little support from the city.
I spoke to Rizwan Malik, a good friend of Ansari's, who like Ansari immigrated to the United States from Pakistan. Malik was the first Pakistani-American and Asian-American to be elected to Atlantic City's city hall. He served from 2012 to 2016. Today, he's a private citizen who owns several businesses along the Boardwalk. His family has four stores on the Boardwalk. And they, too, have recently been hit by robberies.
"There were four robberies I would say within three weeks right on top of each other in our stores," he told me.
For weeks before Ansari's death, Malik and other merchants had been begging the city for more policing to help secure their businesses. Again and again, they were told that the city simply does not have enough police to meet their demands.
"If they were doing something about it, [Ansari] would maybe be alive by now," Malik told me.
More than anything else, he just wants to feel safe running a business along the Boardwalk. "I'm asking the city, the police department, the city officials to open their eyes and do something about it," he pleaded. "I don't want more people dying."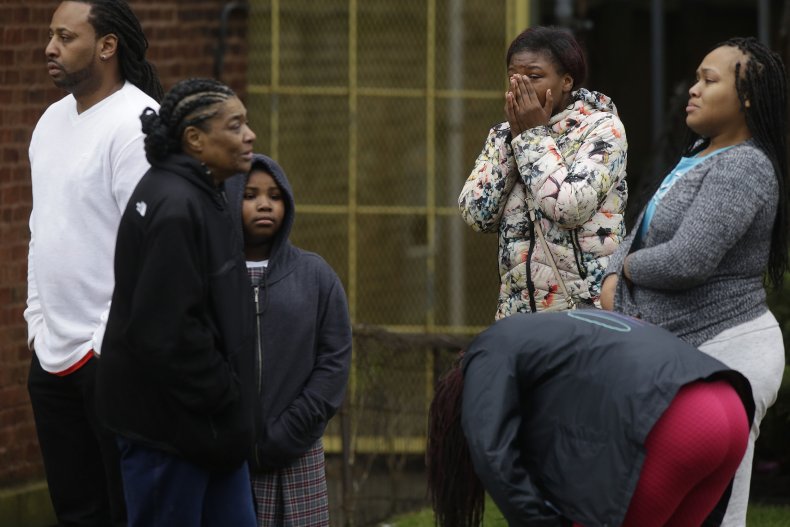 Over the past year, we've lost so many people like Mahmood Ansari. Perhaps you've heard of the tragic death of Mohammad Anwar, yet another Pakistani immigrant who came to the United States seeking a better life, who met his death at the hands of criminal violence during a carjacking in Washington, D.C.
While federal lawmakers mobilized enormous resources—including thousands of National Guard units—to protect themselves following the riot on Capitol Hill on Jan. 6th, there has been less attention paid to last year's wider surge of criminal violence in Washington, D.C., where there has been a 350 percent increase in carjackings.
Over the past year, America had one of the largest increases in homicides in its modern history. This could mean as many as 4,000 extra murders over the previous year.
Criminologists are still puzzled as to what exactly caused this huge increase in violence; possible explanations include the onset of the pandemic, reduced legitimacy of the government, or a decline in proactive policing. What we do know is that many other types of crime, like larceny, for example, actually went down, while violent crime like shootings and homicides went up.
In other words, this is not an explosion of victimless crimes; it is an explosion of violence.
New York City, for instance, saw a 97 percent increase in shooting incidents from 2019. And as in every other year, 2020's violent crime wave was not equally distributed. Low-income, minority areas tended to suffer the most; the city's official data shows that around 74 percent of shooting victims were African-American and 22 percent were Latino.
These statistics aren't just numbers on a page; they represent real people whose lives were suddenly and abruptly upended by terrifying acts of violence.
Sadly, there is little evidence that 2020's national violent crime wave is letting up. A New York Times analysis of FBI data found that "a sample of 37 cities with data available for the first three months of this year shows murder up 18 percent relative to the same period last year."
We've been accustomed to living in a country where violent crime was plummeting. Through a combination of factors, ranging from more effective policing to the mass removal of lead, by the early 2000s we had successfully lowered murders to their lowest levels in decades, with murders generally declining year after year.
But it's time to face the facts: This trend is now reversing.
Some cities, like St. Louis, saw their highest homicide rate in 50 years in 2020. In D.C., a Special Victims Unit is tackling an increasing number of children being killed in gunfire.
Yet our current political moment is focused not so much on crime as it is on police abuse. The news media, the universities, the corporate sector, and our governing officials seem to agree that reducing incarceration and reining in over-policing is the most pressing objective, as opposed to addressing the waves of violence saturating American cities.
Of course, police and prison reform are important. There's a reason I reported this story about police racially profiling a county commissioner back in 2015 and worked on the campaign to elect the most progressive prosecutor in Northern Virginia's history.
But too many of our nation's politicians, particularly the Democratic ones, are in danger of endorsing a libertarian view of the world where the only threat to our life and liberties is the state.
Ansari's story demonstrates that the absence of an effective state equipped to protect the lives of its most vulnerable citizens can be just as deadly. The victims of homicide tend to be poor people; they don't have the resources to hire private security and wall themselves off behind gated communities.
There's nothing progressive about leaving these people to fend for themselves. Nobody has the silver bullet to ending this crime wave, but you can't solve a problem you can't even bring yourself to acknowledge.
Zaid Jilani is a journalist who hails from Atlanta, Georgia. He has previously worked as a reporter-blogger for ThinkProgress, United Republic, the Progressive Change Campaign Committee, and Alternet. He is the cohost of the podcast "Extremely Offline."
The views in this article are the author's own.