Department Of Defense Retweets Call For Trump, Franken And Moore To Quit Over Allegations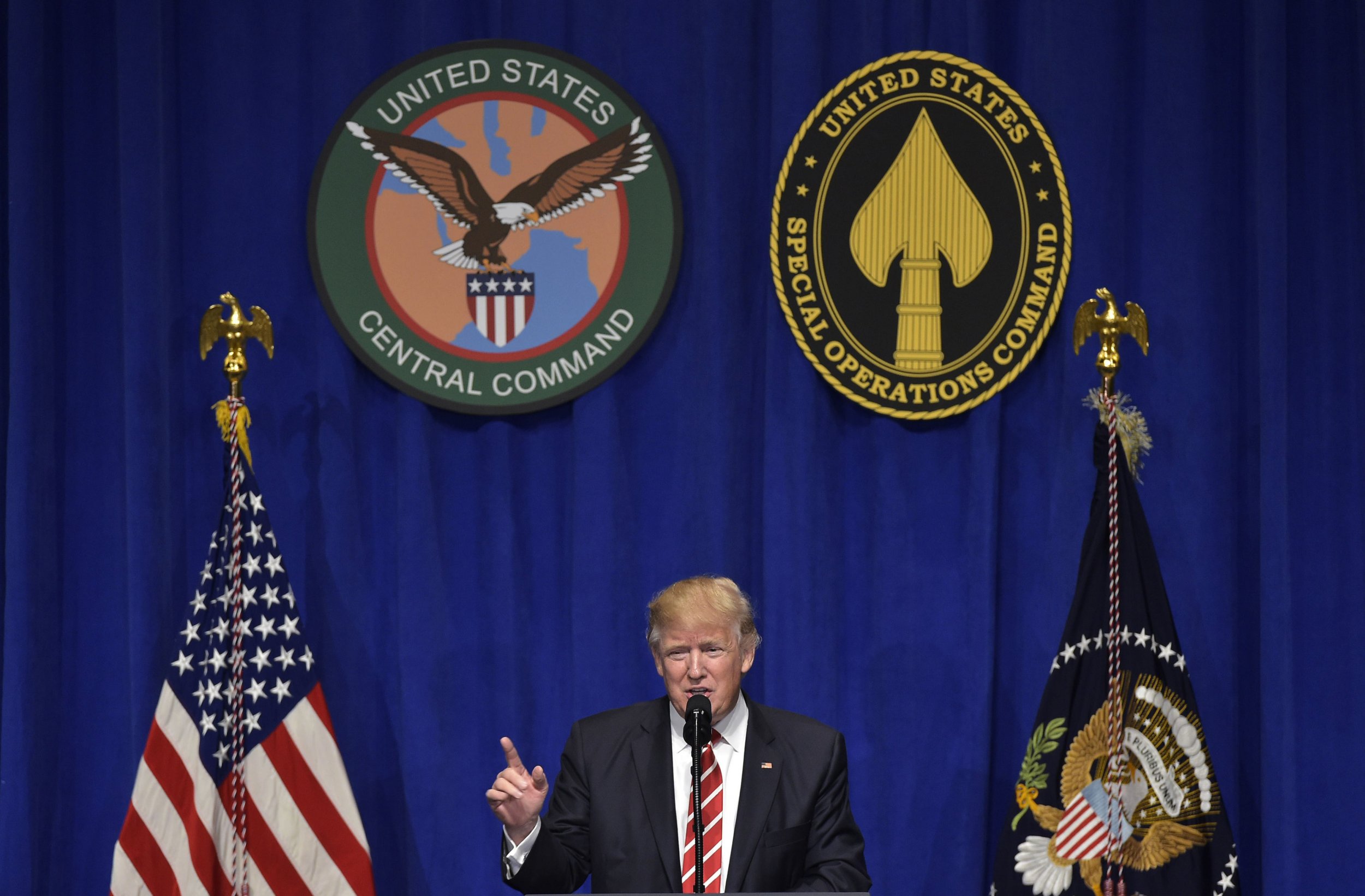 Shots fired!
The Department of Defense's Twitter account on Thursday retweeted a call for President Donald Trump, as well as Senator Al Franken and Alabama Senate candidate Roy Moore, to leave politics over sexual assault allegations—something the department insisted was a mistake.
The original tweet from the account @ProudResister said: "The solution is simple… Roy Moore: Step down from the race. Al Franken: Resign from congress. Donald Trump: Resign from the presidency. GOP: Stop making sexual assault a partisan issue. It's a crime as is your hypocrisy."
The message briefly appeared on the Defense Department's account, which has more than 5.2 million followers, before vanishing. Proud Register user Ryan Knight did not immediately respond to tweets or Facebook messages from Newsweek.
The department said that the retweet was a mistake from an "authorized" worker and that it does not support the message.
"An authorized operator of the Department of Defense's official Twitter site erroneously retweeted content that would not be endorsed by the Department of Defense," Colonel Rob Manning, director of the Department of Defense press operations, tweeted. "The operator caught this error and immediately deleted it."
The Pentagon said it is investigating how the retweet happened.
This isn't the first time a U.S. government Twitter account has attacked Trump. Right after his inauguration, the National Park Service account retweeted photos showing that Trump's inauguration crowd was far smaller than Barack Obama's—a sore subject for the new president, who has insisted otherwise. It also retweeted messages complaining about the White House website deleting pages about civil and LGBT rights. The Park Service's brief rebellion led to a running meme of parody "rogue" U.S. agency accounts mocking the Trump administration.