The Department of Education Must Commit to Free Speech and Due Process | Opinion
Vice President Kamala Harris cast the tie-breaking vote in October to confirm Catherine Lhamon to lead the Department of Education's Office for Civil Rights (OCR). When Lhamon held the same position under the Obama administration, her office enforced Title IX—the federal statute prohibiting sex-based discrimination in education—in a manner that endangered fundamental free speech and due process rights.
Now that Lhamon leads OCR again, she has a chance to prove her critics wrong by backing Title IX policies that respect the rights of all students. This time, OCR must insist that educational institutions address sexual misconduct, including violence, while also respecting the rights of the accused.
During Lhamon's previous tenure, OCR forced colleges to adopt overly broad harassment codes, unduly restricting expression about sex or gender in violation of the First Amendment. And instead of standing up for fair hearings, OCR encouraged schools to provide students with only minimal procedural protections, heightening the risk of error.
OCR also demanded that schools subject accused students to the severe, life-altering consequences of being found culpable under the "preponderance of the evidence" standard, which has been aptly described as "50 percent plus a feather." To be sure, this standard is not unique to colleges; it also applies in civil court lawsuits. However, civil proceedings entitle defendants to a long list of essential procedural protections that Lhamon's OCR did not require—including a live hearing where the fact-finder was not the complainant's advocate, access to exculpatory evidence, meaningful cross-examination and the right to have a lawyer participate.
Lhamon's approach resulted in hundreds of lawsuits alleging due process violations and more than 150 court rulings in favor of accused students. Notably, three federal appellate courts cited Lhamon's OCR policies as support for claims that schools discriminated against accused male students—in violation of Title IX—to avoid federal consequences.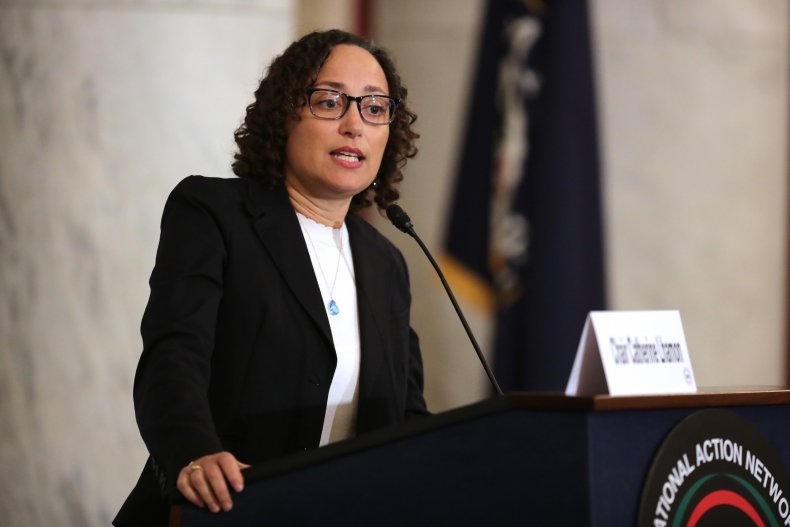 Last year, the Department of Education enacted new, balanced regulations that protect the rights of all students, consistent with many judicial rulings. These regulations, while imperfect, grant students basic procedural safeguards that every American should expect when facing life-altering accusations. They require colleges to presume accused students innocent, to disclose all relevant evidence in their possession and to allow both the accused and the accuser to have an advisor question participants on their behalf. These rights are especially crucial considering the huge resource and experience disparities between accused students and the institution-backed professionals arguing the cases against them.
The new regulations provide additional meaningful protections for complainants, too. They require institutions to allow complainants to make appropriate adjustments to their class schedules and housing arrangements—even if they decide not to institute formal proceedings—to ensure they can continue their education. They give complainants the right to decide whether to pursue their cases formally or through informal mechanisms like mediations. They also prohibit fact-finders from using the complainant's sexual history as a form of victim-blaming, and protect complainants and witnesses from retaliation.
Prominent feminist legal scholars, including Harvard Law professors Jeannie Suk Gersen and Janet Halley, as well as the University of San Francisco Law School's Lara Bazelon, heralded the regulations for their overall fairness and for rectifying injustices in OCR's prior policies. Their assessments were echoed by the editorial boards of The Los Angeles Times and the The Washington Post.
Protecting students from sexual misconduct does not require undermining the rights of the accused. Feminist icon Justice Ruth Bader Ginsburg emphatically made this point in a 2018 interview with National Constitution Center CEO Jeffrey Rosen. Ginsburg expressed concern that campuses were "not giving the accused person a fair opportunity to be heard." Rosen asked her "how to balance the value of due process against the need for increased gender equality."Her response: "It's not one or the other. It's both."
Lhamon can restore trust in her leadership of OCR by heeding Justice Ginsburg's counsel. This means promoting even-handed enforcement of Title IX and recognition that due process protections benefit all parties. She must retain the current safeguards and pursue complaints alleging due process violations.
If Lhamon wants to enact Title IX policy that students trust regardless of whether they are the complainant or the accused, she should take to heart the criticisms of people across the political spectrum who want the same: a system that holds schools accountable when they treat any student unfairly.
Nadine Strossen was president of the American Civil Liberties Union from 1991 to 2008, the first woman to head the nation's largest and oldest civil liberties organization, and a professor emerita at New York Law School. Joe Cohn is the legislative and policy director of the Foundation for Individual Rights in Education, a national organization defending free speech and due process at America's colleges and universities.
The views expressed in this article are the writers' own.