New DHS Rules on Persecuted Asylum Seekers Could 'Gut' Immigration Law, Experts Say
The Department of Homeland Security (DHS) has issued revised procedures for immigration judges deciding "credible and reasonable" fear claims made by refugees seeking asylum in the United States.
While the DHS will allow for a public comment period on the suggested revisions starting June 15, immigration lawyers say the new changes, outlined in a 161-page document, represent a substantial change in current immigration law that will further President Donald Trump's numerous steps towards ending asylum protections for immigrants seeking refuge in the United States.
Among the changes, DHS officials and immigration judges will be allowed summarily dismiss claims made by entire groups of people, raising the standard of proof for asylum seekers and dismissing asylum proceedings before hearing in-person testimony from refugees in court.
Right now, the DHS has a screening process, known as "credible fear" screenings to assess claims by immigrants who wish to avoid persecution or torture in their home countries. Many credible fear claims go before an immigration judge who has to adjudicate; that is, decide whether the claim is legitimate.
The revised procedures would raise the standard of proof for such claims from a "credible fear of persecution" to a "reasonable possibility of persecution." Put another way, the standard would go from proving "a significant possibility" that personal harm could happen to a "reasonable possibility" that it will.
Providing such proof is often difficult for asylum seekers because they come to the U.S. without personal lawyers or a knowledge of the United States' always-changing immigration law, according to immigration lawyer Valeria Gomez.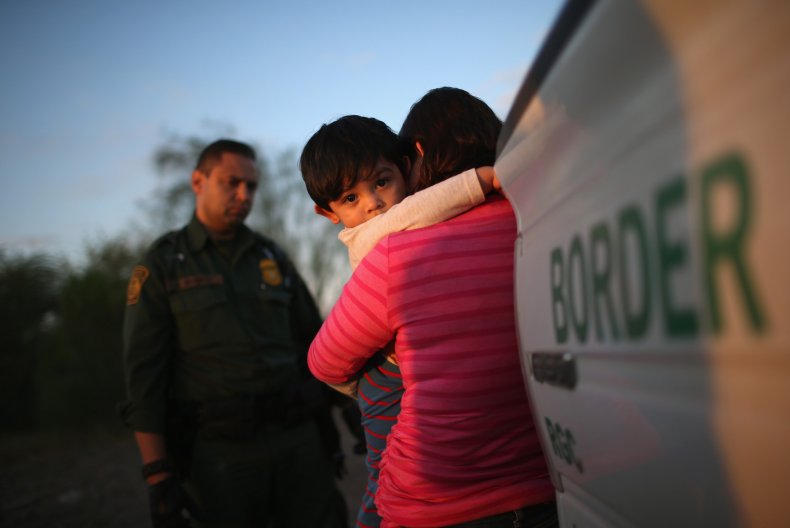 The revised procedures also instruct DHS officials and judges to "not favorably adjudicate the claims of aliens" who claim persecution based on gender, criminal activity or any "real or perceived" affiliation or opposition to gangs, guerrillas, terrorists and the like.
If the new revisions are accepted, officials and judges will be allowed to dismiss a refugee's claims after reading a 10-page asylum form, without giving them an in-person court hearing, Gomez said.
Matt Cameron, co-director of the Golden Stairs Immigration Center, a non-profit immigration legal services center, points out that the revisions would effectively eliminate court hearings for entire swaths of asylum seekers.
These groups include transgender people, women fleeing misogynist abuse that results from societal and religious beliefs, asylum seekers who have been labeled as criminals by corrupt legal officials in their home countries as well as civilians caught in the crosshairs of armed groups, Cameron told Newsweek.
The new rule "absolutely guts U.S. asylum law and procedures designed to protect people from persecution and torture abroad," Gomez said.
"If [immigration judges] are like, 'I just don't see how you will win,' they can just cut you off before your day in court. This is HUGE," Gomez wrote in a tweet. "Asylum law's incredibly complicated & constantly changing. There's no such thing as a presumptively invalid case—that's what a day in court is for!"
While the DHS says these changes are ostensibly to streamline and expedite the judicial process, Cameron thinks the new changes are merely a way to deny legal hearings to asylum seekers and could even violate international asylum treaties despite the broad powers U.S. presidents have to change immigration law.
Newsweek reached out to DHS for comment. This story will be updated with any response.
While Cameron thinks the revised procedures will likely be challenged in court, he worries they could bias judges and DHS officials against such claimants. He also thinks the changes are just Trump's latest attempt to drastically curtail asylum.
Thus far, the Trump administration has instituted a program that forcibly returns asylum seekers from Mexico back to their country before their applications are even processed by U.S. immigration authorities. Another administration policy virtually bans immigrants from receiving asylum if they reached the U.S. after transiting through a 'third-country,' according to the American Civil Liberties Union (ACLU).