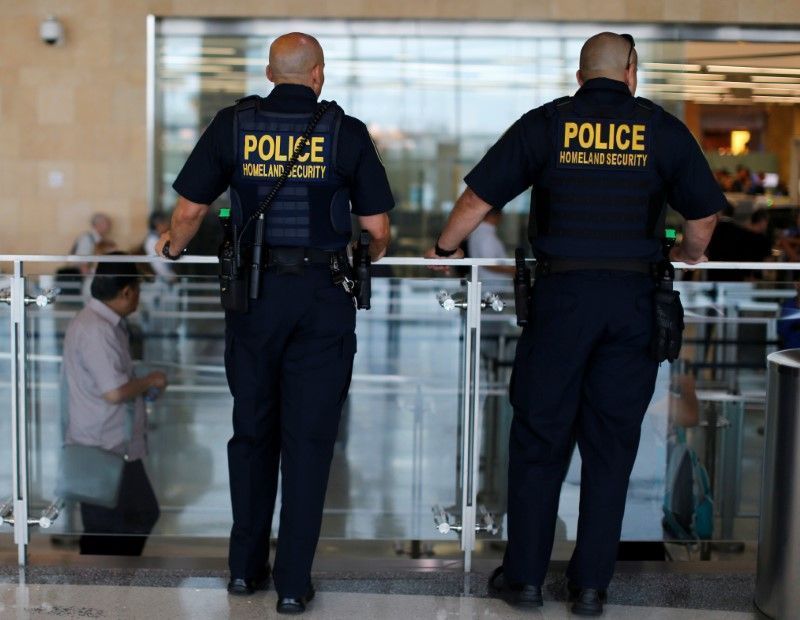 A leaked Department of Homeland Security document recommends the continuous vetting of male Muslim immigrants from parts of the world deemed a security threat, Foreign Policy reported Monday.
The January document calls for "dedicating resources to continuously evaluate" Sunni Muslim immigrants from South Asia, Africa and the Middle East on a "long-term basis."
The department bases its recommendations on a study of 25 terror attacks in the U.S. between October 2001 and December 2017. It describes male Sunni Muslim residents as being potentially "vulnerable to terrorist narratives," with their country of origin and gender acting as determining factors.
The purpose of the report, the document says, is to "inform United States foreign visitor screening, immigrant vetting and on-going evaluations of United States-based individuals who might have a higher risk of becoming radicalized and conducting a violent attack."
Critics told the publication that the report's focus on Sunni Muslims skewed its findings.
"They're saying we can use their demographics to identify at-risk people, but the demographics they identify are all over the map: citizens and noncitizens, native and naturalized, Middle Eastern, African, and South Asian," Margo Schlanger, who served as the DHS officer for civil rights and civil liberties during the Barack Obama administration, told the publication.
"So it basically concludes that everybody who is Sunni Muslim needs extra scrutiny."
A DHS spokesperson did not deny the draft's authenticity, but cautioned that the policy was still under internal review.
The Trump administration has faced criticism for its "Muslim ban," which prohibits people from six Muslim-majority countries—Syria, Iran, Libya, Somalia, Sudan and Yemen—from entering the U.S. The proposed DHS policy would extend the focus from Muslims seeking to enter the U.S. to those who have already entered the country.