Department of Justice and FBI Conducting 'Robust Criminal Investigation' Into Death of George Floyd
The U.S. Attorney's Office for the District of Minnesota, the Department of Justice Civil Rights Division and the FBI's Minneapolis Field Office announced "a robust criminal investigation into the circumstances surrounding the May 25, 2020, death of George Floyd" on Thursday.
Floyd's death sparked widespread outrage after a video of his arrest went viral earlier this week. In the video, a now-former Minnesota police officer identified as Derek Chauvin can be seen pressing his neck into Floyd's neck while Floyd's hands are cuffed behind his back.
Floyd can repeatedly be heard saying, "I can't breathe," as Chauvin's knee remains on his neck.
"The federal investigation will determine whether the actions by the involved former Minneapolis Police Department officers violated federal law. It is a violation of federal law for an individual acting under color of law to willfully deprive another person of any right protected by the Constitution or laws of the United States," the joint statement said.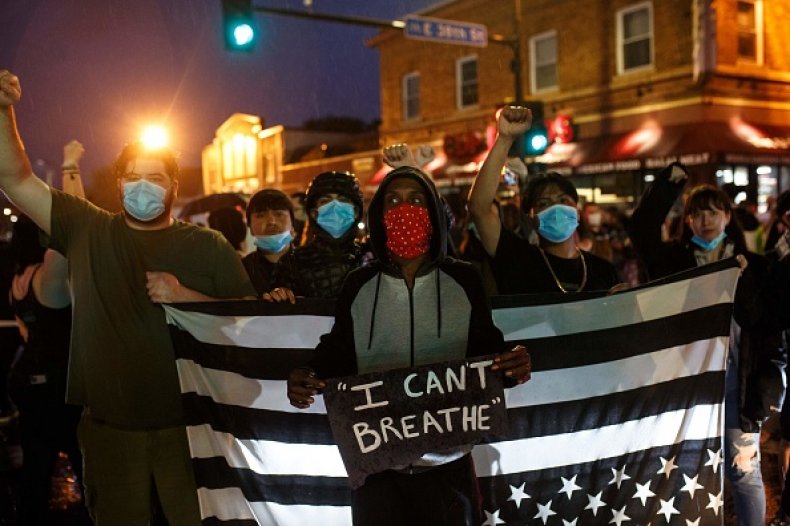 On Wednesday, Minneapolis Mayor Jacob Frey called on the Hennepin County Attorney to file criminal charges against Chauvin.
When asked if he thought it was a murder, Frey said he did during an appearance on CBS This Morning. "I am not a prosecutor but let me be clear, the arresting officer killed someone. He would be alive today if he were white," he said on Thursday.
The Department of Justice has asked for cooperation from all witnesses with relevant information, which they will compile and evaluate in their "comprehensive investigation" with the FBI.
"Upon conclusion of the FBI's investigation, the U.S. Attorney's Office will determine whether federal criminal charges are supported by the evidence. If it is determined that there has been a violation of federal law, criminal charges will be sought," U.S. Attorney Erica MacDonald and FBI Special Agent In Charge Rainer Dolshagen added.
Floyd's family also wants to see murder charges filed against the police officers.
In an appearance on NBC's Today, Floyd's sister Bridgette said, "I would like for those officers to be charged with murder because that's exactly what they did. They murdered my brother. He was crying for help."
Ben Crump, a civil rights lawyer representing Floyd's family, told CNN that the family wants an independent autopsy due to a lack of trust in the city of Minneapolis.
"Is it two justice systems in America? One for black America and one for white America? We can't have that, we have to have equal justice for the United States of America and that's what I think the protesters are crying out for," Crump said.
Crump did not respond to Newsweek's request for comment at the time of publication.