Department Store Day 2019: Where to Get Deals, Sales and Promo Codes for Target, Macy's, Kohl's
Today, October 16, is Department Store Day. Stores across the U.S. have various deals, promos, and sales to help you make the most of your shopping trip. Major department stores such as Target, JC Penney, and Nordstrom currently have sales and promos, so check out these deals before you head out for a day of shopping.
The department stores that have deals and sales on include:
Target
Costco
Kohl's
JCPenney
Macy's
Marshalls
Sears
Nordstrom
Bloomingdales
Target
Target's deals of the week (through October 19) include:
25 percent off Halloween costumes and accessories;
A $5 Target gift card when you spend $20 on makeup and accessories;
Buy one get one 50 percent off on boots;
A $15 gift card when you spend $75 on household essentials;
A free COVERGIRL cosmetic bag when you spend $10 or more on select COVERGIRL cosmetics items online only, through November 9.
Bloomingdale's
You can get 15 percent off when using the Bloomingdales app, and enjoy a gift with any $39.50 Lancome purchase through October 27.
Costco
Costco has various sales and deals on through October 27 including a furniture and homeware sale. You can save $110 or $150 on Michelin tires. There are exclusive member-only savings available through October 27. There's also a tech sale through October 18, where you can get $100 off a MacBook Air, plus deals on TVs, speakers and more.
Nordstrom
Enjoy a gift when you spend $29 on Clinique at Nordstrom, while supplies last. Join The Nordy Club and get $40 for using your Nordstorm credit card the day you're approved.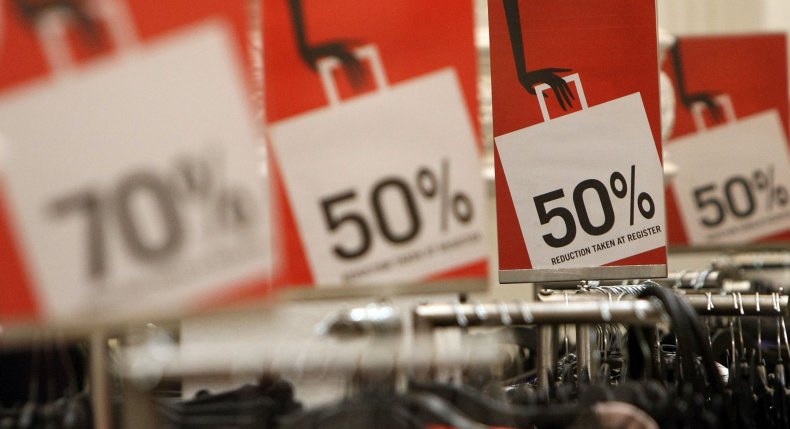 Kohl's
You can get the following deals at Kohl's through October 20:
Get 20 percent off when you spend $100 or more with the promo code SAVENOW;
Get 15 percent off homeware with the code HOME15, take $50 off $200 on luggage with the code LUGGAGE50;
Save money on the Men's style event with $10 off a $50 purchase with code OCTMENS10.
35 percent off today's purchase when you sign up for a Kohl's Charge card, and 15 percent off when you sign up for emails; and
There are also sales on clothes, furniture, and toys at Kohl's.
Sears
You can get $5 in points when signing up at Sears, and members can get $35 off a $300 purchase through October 31.
JCPenney
Take an extra 25 percent off with your JCPenney credit card or an extra 20 percent paying any other way on select apparel, shoes, accessories, fine jewelry, and home with code STYLEUP, through today (October 16).
Enjoy 20 percent off a salon service in store until October 31, or get two eyeglasses for $99.99 and 50 percent off frames and lenses through October 31 at JCPenney Optical.
Marshalls
Marshalls just launched its online store in September and is offering free shipping on orders over $89, with promo code SHIP89.
Macy's
There are deals to be had at Macy's. For example, you can get two Tommy Hilfiger women's t-shirts for $39.50 through November 2, or a Karen Kane Convertible Tank for $29.99 with select Karen Kane purchase through November 1. Additionally, take 25 percent off when you sign up for emails.