Gubernatorial Candidate Who Promoted 'Deportation Bus Tour' Loses GOP Primary
The Republican candidate in Georgia's gubernatorial race who created the "Deportation Bus Tour" around the state's so-called sanctuary cities lost the GOP primary on Tuesday.
Georgia State Senator Michael Williams garnered about 5 percent of the vote in the primary, according to election results. Of the seven candidates, Lieutenant Governor Casey Cagle and Secretary of State Brian Kemp emerged as the primary victors and will go on to compete for the Republican nomination.
Williams, who was the former Georgia co-chair for President Donald Trump's campaign, was the center of media attention after a commercial of his went viral promoting the "Deportation Bus Tour." The "tour" stated that it planned on traveling to Clarkson, Decatur and Athens, which are the state's sanctuary cities. Williams said the bus would send undocumented immigrants "back to where they came from."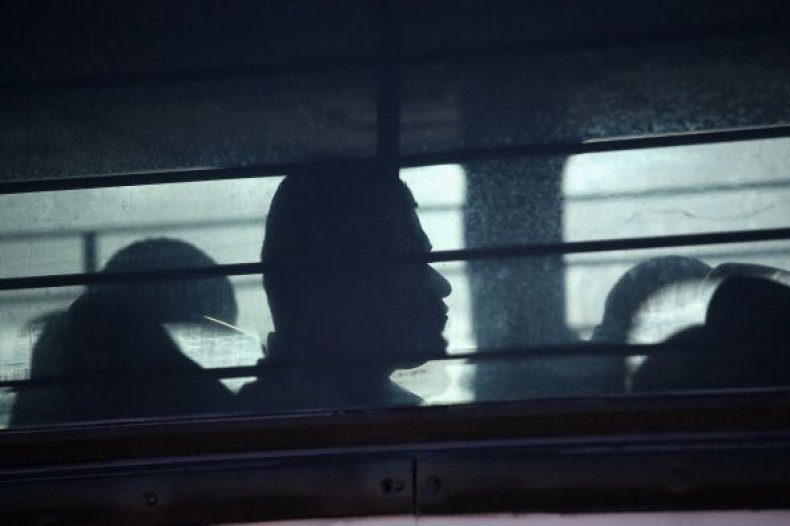 "We're going to implement my 287(g) deportation plan that is going fill this bus with illegals to send them back to where they came from," Williams said in the video. "We're not just going to track them and watch them roam around our state, we're going to put them on this bus and send them home."
The tour was scheduled to run from May 16 to May 21, parking in different parking lots of the Cracker Barrel restaurant. The restaurant said it had nothing to do with Williams's campaign or the tour in a statement sent out last week.
"At Cracker Barrel, we work hard to foster a culture that is welcoming and inclusive for our guests and employees, founded in mutual respect and equal treatment of all people," the home-cooking chain said in a statement to Patch. "Cracker Barrel is not a political organization and has no party or political affiliation. Our focus is on delivering our mission of 'Pleasing People' and serving everyone who walks through our doors with genuine hospitality, not politics."
The commercial was also removed and then uploaded again by YouTube. Williams slammed YouTube in an interview with FOX News on May 16 for pulling the video from the website but commended his supporters who helped the advertisement for the tour air again.
"They took it down because they said it was fear, hate speech," Williams said. "We had supporters all over the country who reached out to YouTube to put that video back up and they caved."
During the FOX News interview, Williams said the "tour" did not actually put anyone on the bus, but wanted to bring attention to the federal 287g deportation program. The program would let local and state law enforcement work alongside one another with the U.S. Immigration and Customs Enforcement to place undocumented immigrants under arrest for criminal charges that are unrelated to immigration.
Newsweek has reached out to Williams for comment but did not hear back in time for publication.