Deportation Fears Seen Stopping Undocumented Immigrants From Reporting Domestic Violence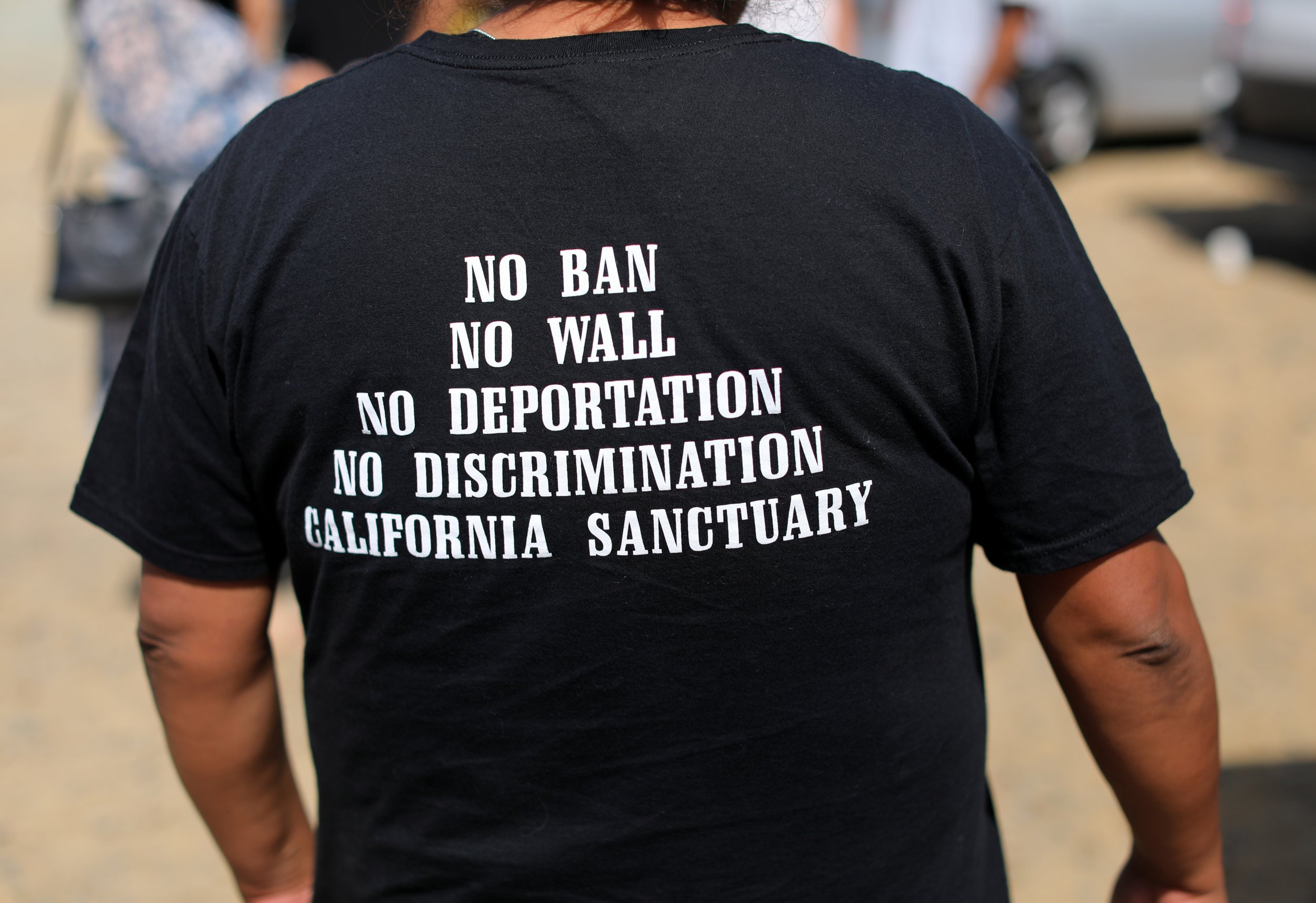 Undocumented immigrants in California appear to have become less likely to report incidents of domestic violence due to fears about deportation, officials say.
In the first six months of 2017, reports of domestic violence in California's Latino community fell by 18 percent in San Francisco, 13.3 percent in San Diego and 3.5 percent in Los Angeles, according to data compiled by the Los Angeles Times from the three police departments.
These large drops in reporting can be compared with a drop of less than 1 percent in domestic violence reports by non-Latino communities in the three cities, prompting fears among professionals working in the domestic violence field that the declines are linked to a fear of deportation.
Jocelyn Maya, who works at the domestic violence shelter Su Casa in Long Beach, told the Times she had heard a number of people express fears over calling the authorities to report domestic violence because they were concerned this would prompt an interaction with Immigration and Customs Enforcement (ICE).
"We're supposed to be that assurance that they don't have. That safety net," Maya told the publication.
"But it's getting harder for us to have a positive word for them and say: 'It's going to be OK. You can go into a courtroom. You can call the police,'" she added.
However, if such a trend is linked to fears over being removed from the U.S., one official believes it is more perception than reality that is spurring this belief.
"ICE still has a policy that we don't pursue removal proceedings against victims or witnesses of crime, and I haven't seen any documented instances where that actually happened," Claude Arnold, who oversaw ICE in Los Angeles between 2010 and 2015, told the Times. "To a great degree, we facilitate those people having legal status in the U.S."
Indeed, when the domestic violence reporting trend was spotted in the first quarter of 2017, the LAPD said in a statement to Reuters: "While there is no direct evidence that the decline is related to concerns within the Hispanic community regarding immigration, the department believes deportation fears may be preventing Hispanic members of the community from reporting when they are victimized."
That trend appears to show no signs of abating, though California has recently signed into law its status as a sanctuary state. That move could help to calm deportation fears among those needing to report domestic violence.
However, ICE hit back at the allegations that expanded immigration enforcement has contributed to a recent decline in the reporting of certain types of crimes as "specualtive and irresponsible."
ICE spokesperson Sarah Rodriguez told Newsweek in a statement: "U.S. Immigration and Customs Enforcement's (ICE) enforcement actions are targeted and lead driven, prioritizing aliens who pose a risk to our communities. ICE becomes aware of these individuals at the time of their arrests and targets them based on their criminal histories."
"The inference by officials that the agency's execution of its mission is undermining public safety is outrageous," she said, adding: "In fact, the greater threat to public safety is California's decision to adopt SB54 and make California a sanctuary state for illegal aliens, including violent criminals. Rather than transferring convicted criminal aliens to ICE custody as requested, agencies in California are now required to release these offenders back onto the street to potentially reoffend, and their victims are often other members of the immigrant community."
"ICE recognizes the imperative for crime victims and witnesses to come forward. The agency works closely with state and local law enforcement to see that foreign nationals who are victims of domestic violence, sexual assault, and human trafficking crimes are informed about the availability of special visas to enable them to remain in the U.S. Additionally, the fact that someone is the immediate victim or witness to a significant crime is a factor ICE prominently considers when weighing how to proceed in a particular case," she said.