Deportation of Somalis Shackled and Allegedly Abused by Immigration Agents is Halted by Federal Judge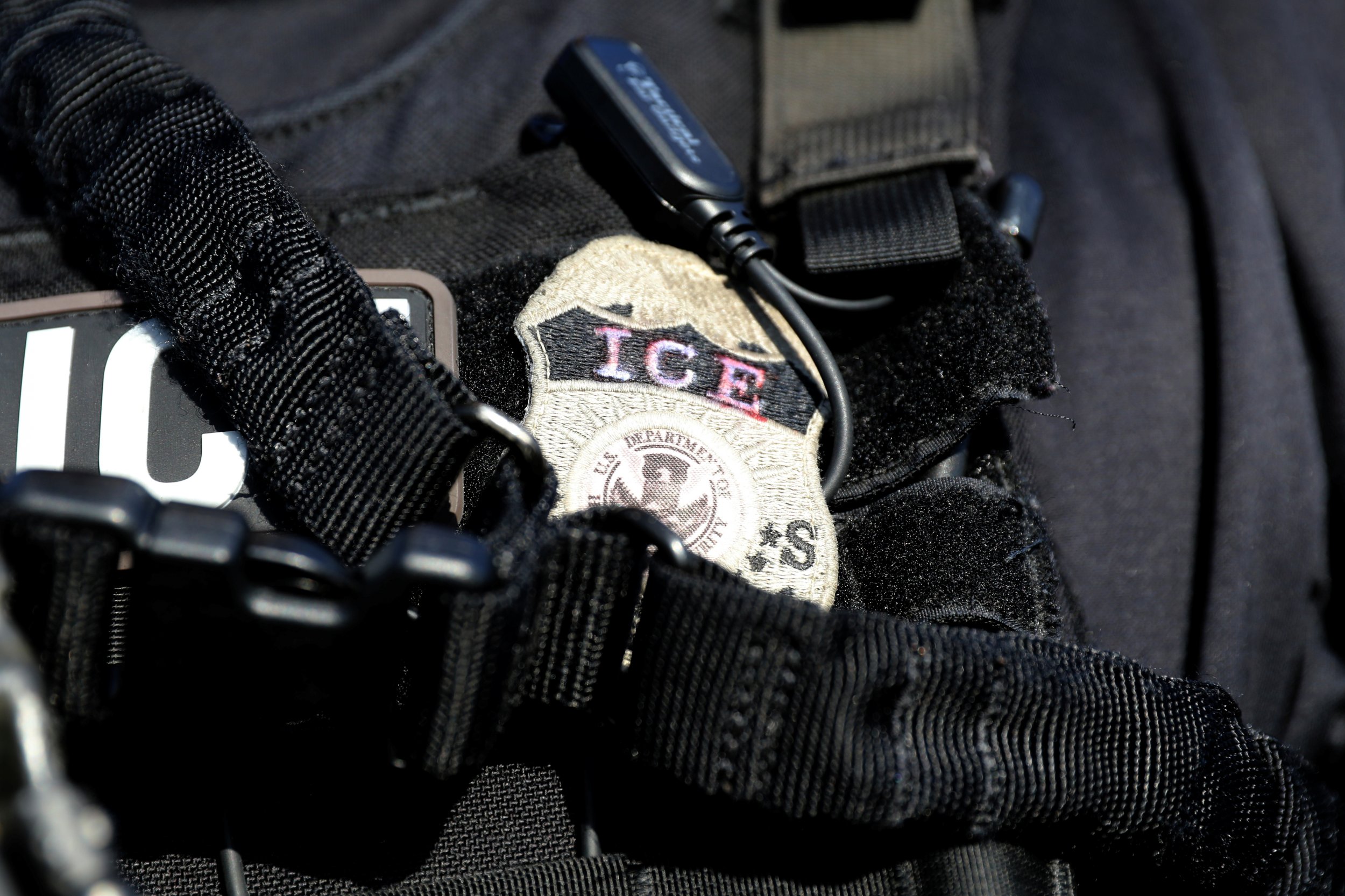 A federal judge on Tuesday night ordered Immigration and Customs Enforcement (ICE) to halt its second attempt to deport 92 Somali citizens who were shackled and allegedly abused by federal immigration agents on a plane earlier this month.
A lawyer for the immigrants said her clients were set to be deported Wednesday morning. "The judge acted just in time. The government confirmed that our clients would have been on a flight to Somalia this morning," Rebecca Sharpless told Newsweek.
The ruling came in response to a class-action lawsuit against ICE filed Monday by the Immigration Clinic at the University of Miami School of Law in the U.S. District Court of Miami.
Related: ICE Kept 92 Immigrants Shackled On a Plane for Two Days In 'Slave Ship' Conditions, Advocates Say
The suit alleges that the Somalis endured "inhumane conditions and egregious abuse" at the hands of ICE agents during a failed attempt to deport them by plane to Somalia on Dec. 7. The suit also claims that their removal to Somalia would endanger their lives, a violation of U.S. asylum law.
The Immigration Clinic asked the court to grant the Somalis a full and fair opportunity to reopen their removal cases and that ICE take "adequate measures to ensure that [the Somalis] will not be abused on the next flight," according to the lawsuit.
Government lawyers argued that the court does not have jurisdiction over the matter, but Judge Darrin P. Gayles ordered a short stay of removal Tuesday.
The ruling does not indefinitely halt the removal of the 92 Somalis nor does it expunge their removal orders. Both parties must submit jurisdictional briefs later this month, and Gayles will determine whether he has jurisdiction over the case January 2.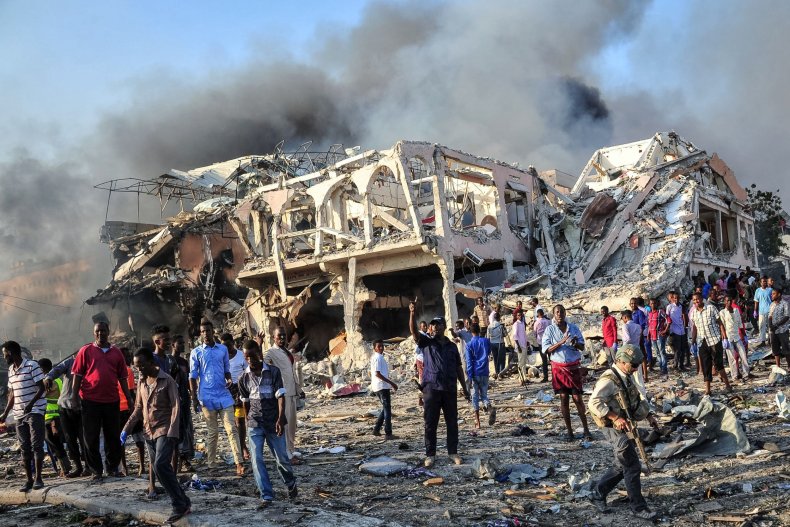 The lawsuit expands on the reports of abuse and mistreatment of the Somalis first made public by Newsweek last week.
According to court papers, the plane's bathrooms were dysfunctional throughout most of the two-day detention of the Somalis, and those who protested or voiced discontent with the situation were physically punished by ICE agents:
As the plane sat on the runway, the 92 detainees remained bound, their handcuffs secured to their waists, and their feet shackled together. When the plane's toilets overfilled with human waste, some of the detainees were left to urinate into bottles or on themselves. ICE agents wrapped some who protested, or just stood up to ask a question, in full-body restraints. ICE agents kicked, struck, or dragged detainees down the aisle of the plane, and subjected some to verbal abuse and threats.
One person attacked by ICE agents was Abdiwali Ahmed Siyad, a 33-year-old father of a U.S. citizen who says he fled Somalia when he was a child.
In a sworn testimony, Siyad said that ICE guards on the plane "struck" him in the face, "prohibited him from praying" or from using the bathroom, and "rolled Somali men in restraints 'like burritos' to entirely prevent them from moving."
ICE's botched deportation of the 92 Somalis has received widespread international media attention over the last week, especially in Somalia. The suit argues that anti-Western militants—particularly Al-Shabab—will use these media reports to target and identify many of the detainees if they set foot in Somalia again.
"Everyone will know about these folks the second they step off the plane," Sharpless told Newsweek.
Earlier this year, two federal judges ruled that they have jurisdiction over immigration removals that endanger the lives of those deported.
Most recently, District Court Judge Patti Saris in Boston ordered ICE to delay the deportations of 51 Indonesian Christians so they could petition an immigration judge for asylum given their fear of persecution in their home country.
In July, District Court Judge Mark Goldsmith in Detroit issued a similar halting the deportations of 1,400 Iraqis who also feared persecution if they were deported back to their country of origin.
The U.S. Justice Department immediately appealed both decisions.
ICE did not return a request for comment from Newsweek, but the agency has previously denied the Somalis' claims of abuse.