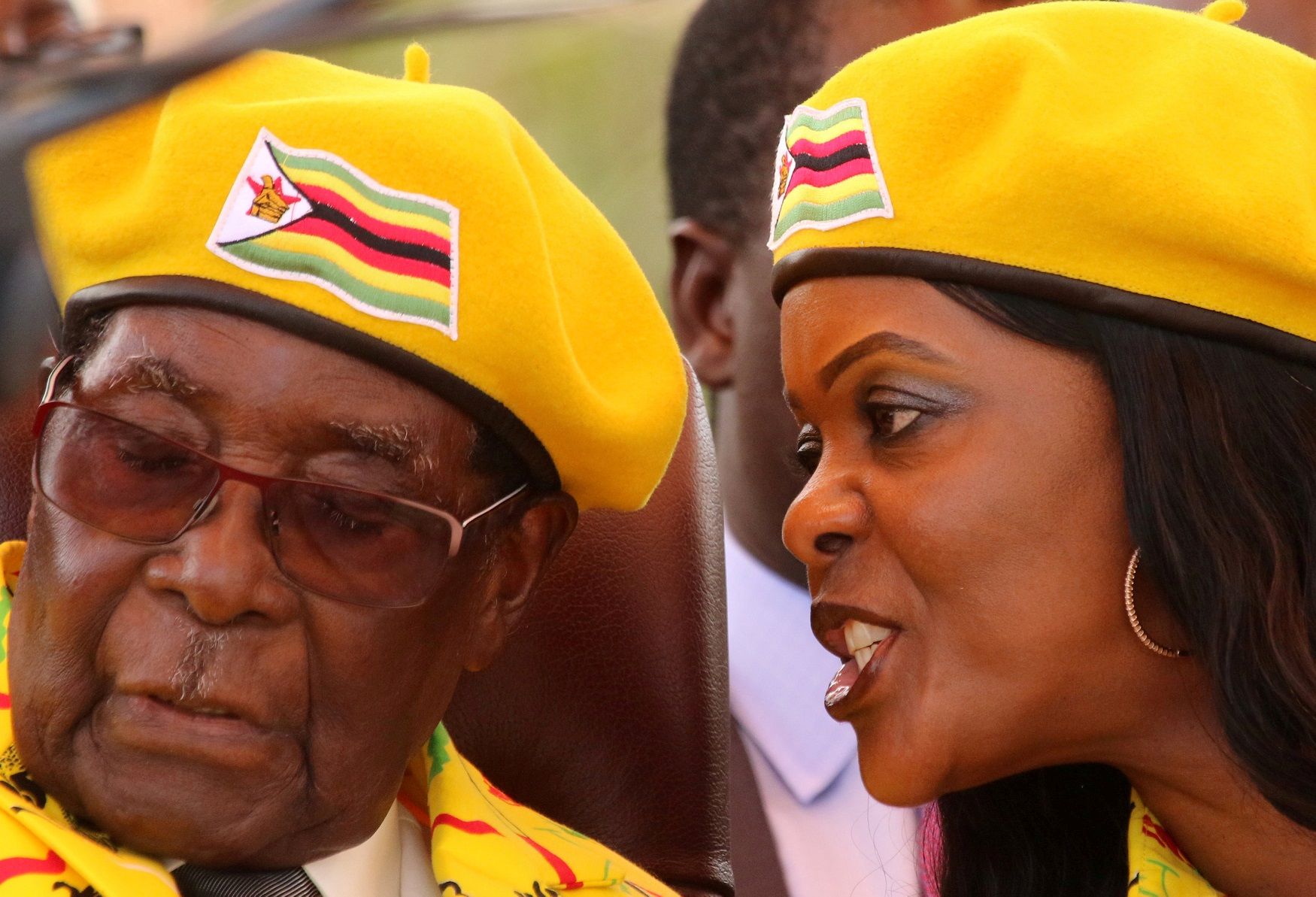 Robert Mugabe and his wife are set to retire in luxury after Zimbabwe granted its deposed president a $10 million "golden goodbye" package.
The 93-year-old will also receive immunity from prosecution and full military protection despite being ousted by a military takeover.
On top of the lump sum, Mugabe will enjoy his full presidential salary of $150,000 until his death, after which time his 52-year-old wife Grace Mugabe will continue to receive half of the salary.
Mugabe resigned in on Tuesday, November 21, after 37 years in power. His resignation and paved the way for a smooth transition of power and brought to an end his impeachment hearing.
Read more: How Robert Mugabe went from Zimbabwe's national hero to economic tyrant.
According to local media, a senior official of the ruling ZANU-PF party said the former president and his wife would receive $5m up front and the rest in installments.
"Government will give him $5 million lump-sum and then the remainder to be paid in installments," said a source quoted by the Zimbabwe Independent.
"Mugabe will also enjoy full medical cover as well as his full monthly salary. In the event of his death, his wife will be given half salary per month."
The deal was negotiated by a team of mediators following the military's dramatic takeover of the country earlier this month, which saw the military roll into the state-run Zimbabwe Broadcasting Corporation (ZBC) and announce it was pursuing "criminals" surrounding Mugabe.
Mugabe, Zimbabwe's president since the southern African country gained independence in 1980, was placed under house arrest.
Mugabe's reign was characterized by corruption and oppression, while his wife and son have been noted for their extravagant lifestyle.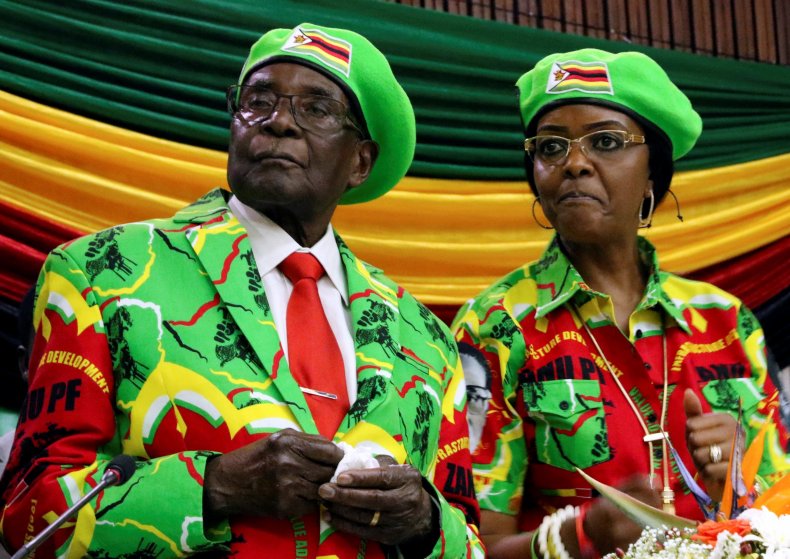 Grace Mugabe, known as "Gucci Grace," became First Lady in 1996 in a lavish ceremony attended by 40,000 guests. Her nickname comes from her loved for Ferragamo shoes, while one shopping trip to Paris reportedly resulted in a bill of $75,000.
The couple's 21-year-old son Chatunga Bellarmine Mugabe recently sparked outrage for his lavish lifestyle, pictured pouring a $250 bottle of champagne over an expensive Rolex watch.
"$60,000 on the wrist when your daddy run the whole country ya know," Chatunga Mugabe said in a post to Instagram.
Fellow Zimbabweans were quick to point out such displays of wealth will soon be a thing of the past after his father was deposed, with one Instagram user, Themani Elmon, responding: "Dad fell off the cash cow called Zanu PF, no more champagne bathes."
However, others responded that the end of Mugabe's rule is unlikely to affect the family financially. Instagram user Cliff Ethan Nhariswa said: "Am sure they have enough to live for four more lifetimes spending exactly the same."