Man Tried to Convince Deputy that Bag of Heroin Was His 'Daily Vitamins,' Florida Authorities Say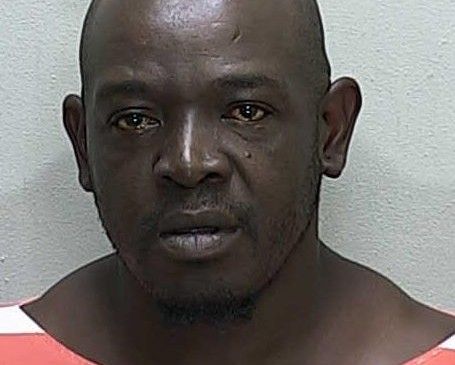 A Florida man might have thought he'd gotten away with some quick thinking when he told a sheriff's deputy the baggie in his pocket was his "daily vitamins"—but the deputy tested it, and according to the sheriff's office...it wasn't vitamins.
The Marion County Sheriff's Office said in a Facebook post that Deputy Alberto Gago-Chuquillanqui was questioning 44-year-old William Dwayne Washington over a "grand theft investigation" on April 1 when he asked the man to turn his pockets inside out.
Related: Heroin, cocaine show up on fingerprints of study respondents who never used drugs
When Washington complied, the sheriff's office said a "small clear baggie filled with a brown substance" fell out onto the floor. In an attempt to hide the baggie, Washington stepped on it, the sheriff's office said.
When the deputy asked Washington what was in the bag he had just stepped on, Washington said it was his "daily vitamins." "DID YOU TAKE YOUR VITAMINS TODAY?" Marion County Sheriff's Office joked in the Facebook post.
A field test on the baggie showed that it did not, in fact, contain vitamins, but rather heroin, the sheriff's office said. Washington as taken to Marion County Jail after being arrested for possession of heroin, the post read.
According to the Miami Herald, who first reported the story, Washington is being held in jail on a $2,000 bond. "We're pretty sure your daily recommended dose of Heroin is ZERO!!!" the Sheriff's Office wrote.