Who Is Deputy Jim Long? Resource Officer Stopped Forest High School Shooter
A first responder who stopped the shooter at Forest High School on Friday morning has been identified as a member of the local sheriff's office.
Deputy Jim Long is posted full-time at the school located in Ocala, Florida, and was on the scene this morning during the shooting, the Marion County Sheriff's Office confirmed to Newsweek.
"He's really shaken," a spokesperson said.
The scene unfolded shortly after 8:30 a.m. EDT, when the school resource officer heard a loud sound and reacted, Sheriff Billy Woods said during a press conference. A 17-year-old student sustained injuries that were not life-threatening and a suspect, who is 19 and not a student, was taken into custody.
The entire incident lasted only a few minutes: The first responders "basically, in three minutes, engaged the shooter, took him into custody," according to Woods, who called the shooting "intentional."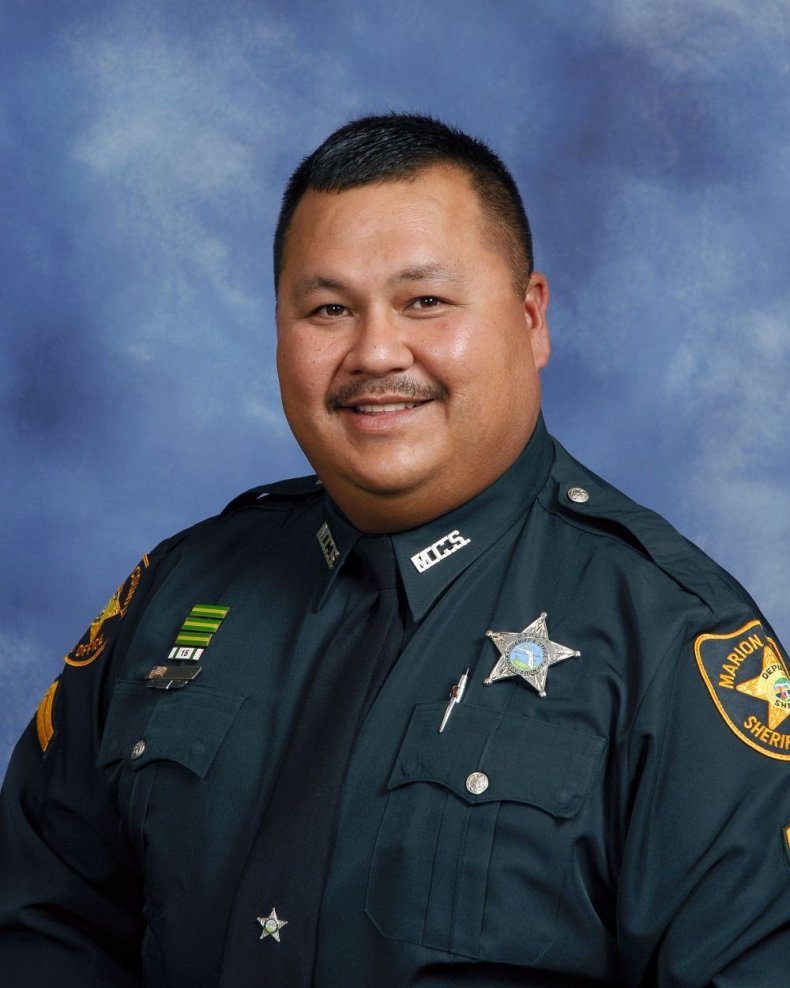 Medics treated the injured 17-year-old at the school.
There were no other reported injuries related to the shooting.
SWAT officers swept the high school afterward and students who were evacuated from the scene were reunited with their parents at a local church.
"Law enforcement has cleared the Forest High School campus," the sheriff's office reported on its Facebook page in the late afternoon. "It's been a tough day for all of us, and we're fortunate things were not worse."
Although there had been additional reports of a possible threat at nearby West Port High School, also in Ocala, those reports were found to be untrue—the sheriff's office reported there were "no threat or weapons on [that] campus."
After the shooting at Forest High School, officers from the local, state and federal levels were providing security at all the Marion County schools.