'Deputy Pope' to Testify in Vatican Leaks Trial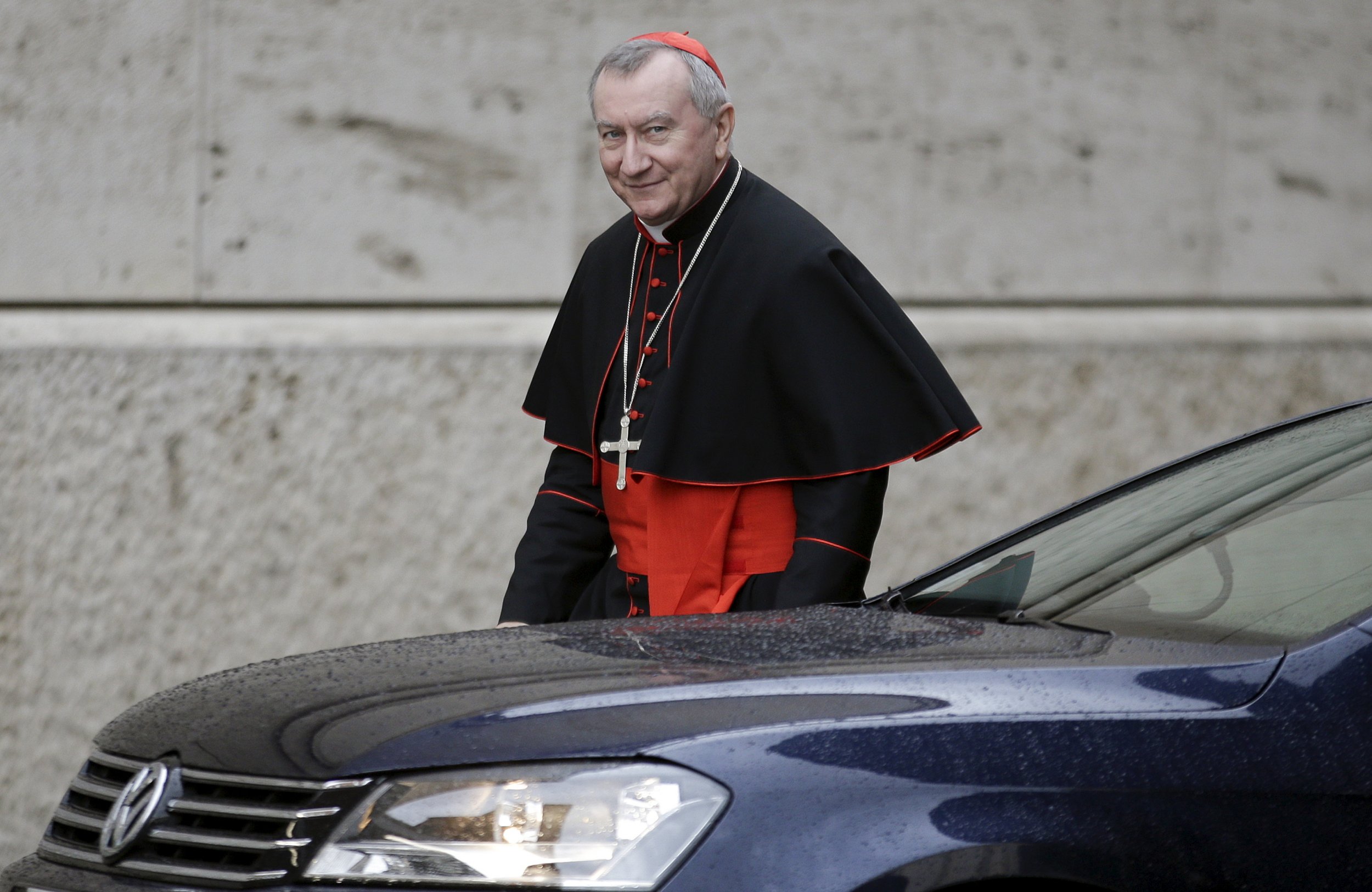 The 'deputy pope' will be summoned to testify before a Vatican court hearing a trial over the theft of confidential papal documents, the first time such a high-ranking official will appear at a public trial inside the city-state.
The lawyer for Francesca Chaouqui, a former public relations consultant for a Vatican reform commission, asked that Secretary of State Cardinal Pietro Parolin and two other high-ranking Vatican prelates appear before the court.
Parolin, who is sometimes known as the deputy pope, is second only to Pope Francis in the hierarchy of the Vatican, which governs the worldwide Roman Catholic Church.
Five people are on trial in the case, which centers on the publication last month of books based on leaked documents that depict a Vatican plagued by greed and graft and where the pope faces stiff resistance to his reform agenda.
The Vatican made it a crime to disclose official documents in 2013 after a separate leaks scandal, which the media dubbed "Vatileaks" and which preceded the resignation of Pope Benedict that year.
The prosecution in the current trial had objected to the request for Parolin to testify, but the panel of three non-clerical judges ruled for the defense.
Chaouqui's lawyer Laura Sgro suggested the three Vatican officials could serve as character witnesses for her client.
The court rejected Chaouqui's contention that it had no jurisdiction over her because she is an Italian citizen, as well as her lawyer's argument that her client was "a political refugee" in Italy.
The court ruled that it had jurisdiction over Chaouqui because she once worked for the Vatican.
Chaouqui and another key defendant, Spanish Monsignor Angel Lucio Vallejo Balda, were part of a now-defunct commission appointed by the pope to advise him on economic and bureaucratic reform.
JOURNALISTS WROTE BOOKS BASED ON LEAKS
Two other defendants, journalists Gianluigi Nuzzi and Emiliano Fittipaldi, last month published books based on the leaked documents, which Vatican officials say they received from Chaouqui, Balda and his assistant, Nicola Maio.
"I didn't give any papers to anyone, I can go to the trial completely calm," Chaouqui told reporters as she entered the court on Monday.
The trial, which began on Nov. 24 and which the media has dubbed "Vatileaks II," was adjourned until further notice.
Chaouqui and Balda did not even exchange glances in the tiny courtroom during Monday's two-hour session.
Details of their turbulent relationship have been splashed across the media in recent weeks. "You are a worm, you're crap," was one of the messages Chaouqui sent Balda said, la Repubblica newspaper reported.
The newspaper also published what it said were extracts of a statement that Balda had given, in which he detailed his close ties with Chaouqui.
The defendants risk jail sentences of up to eight years but legal experts said the two journalists were not likely to serve any time in the Vatican's small jail, which is rarely used, and would probably receive suspended sentences, if any.