Deputy Sheriff Who Fled Parkland School Shooting To Get Job Back
A sheriff's deputy who was fired from his job after running away from a Florida school massacre which left 17 dead has been reinstated with back pay.
Josh Stambaugh was axed from his post after an investigation found he had arrived at Parkland's Marjory Stoneman Douglas High School in his truck, put on his bulletproof vest and took cover for five minutes after hearing the shots before driving away.
However, an arbitrator has now ruled that Stambaugh should be reinstated and also receive back pay saying that Broward County Sheriff, Gregory Tony, acted 13 days too late when he fired him, reported the Associated Press (AP) news agency.
State law says any disciplinary procedure against law enforcement officers must be carried out within 180 days of an investigation being completed.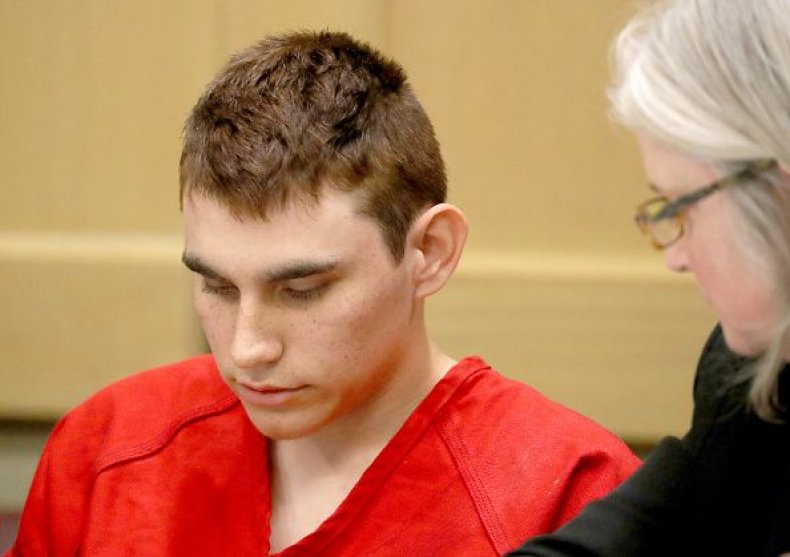 It is unclear how much Stambaugh will receive in back pay but AP reported that including overtime, he earned $150,000 in 2018.
Local media reported that it is the second time a Broward deputy fired for their conduct during the Parkland shooting has been given their job back.
Four moths ago, a different arbitrator ruled that Sgt Brian Miller must be reinstated after declaring that Tony had missed the deadline to fire him by two days.
The sheriff's office is in the process of appealing that decision and said it will do the same again with the Stambaugh case.
In a statement to local media, the sheriff's office said: Once again an arbitrator with no connection or association with Broward County has made a flawed decision to reinstate a deputy who was terminated for his response to Marjory Stoneman Douglas High School."
Local media also reported that Jeff Bell, president of the Broward patrol deputies union, said firing Miller and Stambaugh after the deadline was a "waste of taxpayer money on cases where the agency knows it violated Florida State statutes".
The AP said that an arbitrator is also due to rule on the case of a third fired deputy, Edward Eason, who investigators found had run the other way during gunfire at the school and then spent time putting on his bulletproof vest and body camera while the massacre continued.
Eason was also criticized for not writing up a report after a tip-off in 2016 that shooting suspect Nikolas Cruz was allegedly making social media threats to carry out a school shooting.
The news agency reported that a separate investigation found that tips to the FBI about the alleged threats were also not followed up.
Cruz, 21, a former student at the school, is awaiting trial and could face the death penalty if convicted of the killing spree which left 17 dead and a further 17 injured following the attack on February 14.