Deputy Who Fatally Shot Casey Goodson to Retire, Could See Pension Benefits
Deputy Jason Meade, the officer who shot and killed Casey Goodson Jr. in Ohio last year, is set to retire on July 2 and could be receiving pension benefits.
"My office has learned that Jason Meade has chosen to leave the Franklin County Sheriff's Office on disability retirement effective July 2, 2021. Law enforcement disability decisions are governed by state law and made by the pension system," The Franklin County Sheriff's Office said in a statement on Friday. "As sheriff, I have no control or input over what the pension system decides with this or any other disability case."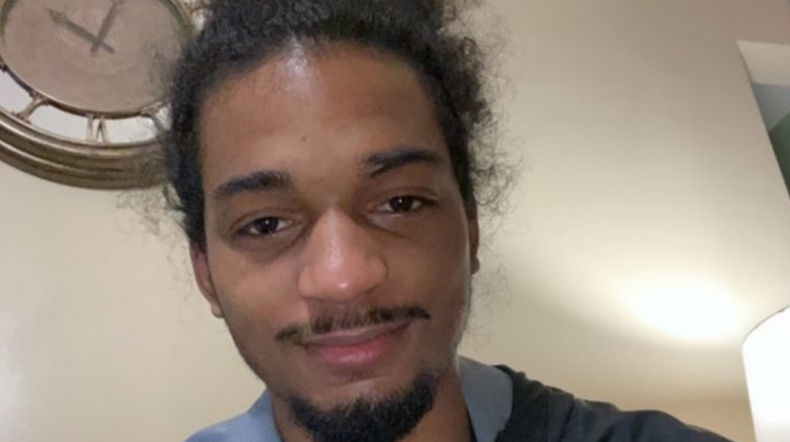 Meade killed Goodson, a 23-year-old Black man from Columbus after shooting him five times in the back and one time in the buttock on December 4. Meade has been on paid leave while under investigation for the incident but has not been charged.
"Casey's family remains fully committed to pushing for Meade's indictment and arrest on murder charges," Attorney Sean Walton said in an email to Newsweek. "His sudden retirement shows that he understands that he is soon to be held accountable for his actions." Walton said that even though it was "disappointing" that Meade wasn't terminated, the family found "a small sense of relief" at the news of Meade's retirement since "he will no longer be a threat to the residents of Franklin County."
Back in December after the incident, Meade claimed Goodson had been waving a gun around while in his car and had not complied with requests to put it away.
Goodson's family and their attorneys claimed he was coming home from the dentist with Subway sandwiches for himself and his family and was targeted for his race.
"During an operation in the Northland area of Columbus, the deputy [Jason Meade] reported witnessing a man with a gun," Columbus Police said in a statement shortly after the shooting. "The deputy was investigating the situation and there are reports of a verbal exchange. The deputy fired at Mr. Casey Goodson resulting in his death. A gun was recovered from Mr. Goodson."
"Mr. Goodson pointed his gun at Deputy Meade," Meade's lawyer Mark Collins said in a press release. "There has been confirmation that our client gave verbal commands for Mr. Goodson to drop the gun."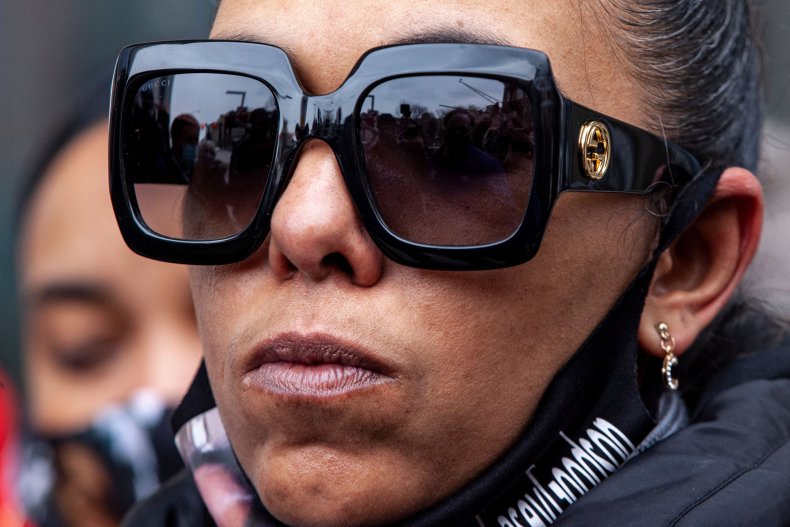 The Franklin County Coroner's Office listed Goodson's cause of death as a homicide via the gunshot wounds. This is a medical determination, however, and doesn't imply criminal intent, so did not lead to criminal charges in the investigation.
"Casey was shot and killed as he unlocked his door and entered his home," the family's lawyers wrote in a statement. "His death was witnessed by his 72-year-old Grandmother and two toddlers who were near the door. Casey was coming home from a dentist appointment that day. As Casey lay on the ground dying, the unopened Subway sandwiches that he bought for himself and his family sat next to him in a pool of blood."
"He was just a Black man coming home from a dentist's appointment," said Tamala Payne, Goodson's mother. "He didn't do anything."
It is not yet clear whether or not Meade will receive a full pension following his planned disability retirement in July.
Newsweek has reached out to the Franklin County Sheriff's Office for comment.
Update (6/04/2021, 11:09 p.m.): This article has been updated to include a statement from Goodson's family's attorney, Sean Walton.