Deputy Who Shot Veteran Damian Daniels During Mental Health Call Avoids Charges
No charges will be issued in a controversial case that saw a deputy kill a veteran while responding to a mental health call.
The Bexar County District Attorney's Office announced on Monday that a grand jury declined to indict Sheriff's Deputy John Rodriguez for the 2020 killing of Damien Daniels. On August 25, 2020, the deputy encountered Daniels alongside Sheriff Javier Salazar during a mental health check on the west side of San Antonio.
"The death of Mr. Daniels was tragic," Bexar County District Attorney Joe Gonzales said in a statement. "This country needs to do a better job of helping those in mental health crisis. We have reviewed the video with the Daniels family and have informed them of the Grand Jury's decision. As I have stated in the past, every officer-involved shooting in Bexar County resulting in serious injury or death will be decided by a Grand Jury."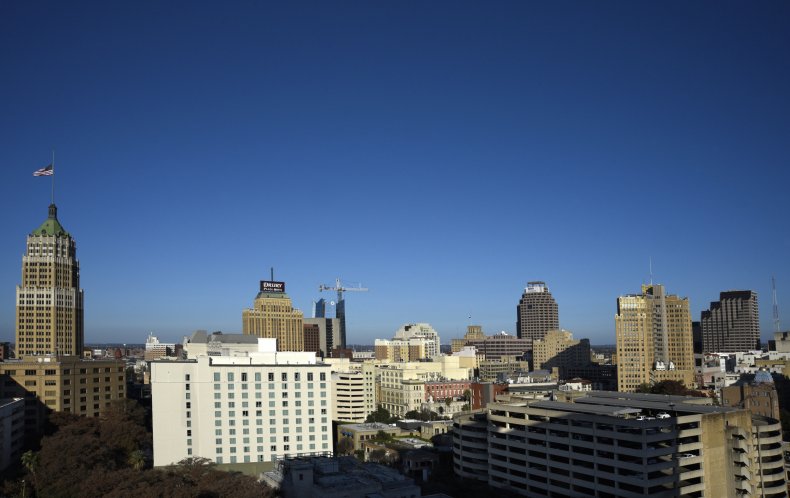 According to Salazar's account, Daniels behaved erratically when they arrived to check on him. At one point, he allegedly tried to grab a gun in his waistband, prompting a physical altercation between the two that lasted roughly two minutes. At that point, Rodriguez opened fire and killed Daniels.
Salazar said that he was not pleased with the outcome of the incident and praised his deputies for exercising restraint in the moments before the shooting.
On the other hand, Daniels' brother, Brendan Daniels, alleged that the responding deputies initiated the physical confrontation when they attempted to take his gun away and said that his brother had not been aggressive at all.
"All of that was untrue," Brendan Daniels explained. "My brother never became aggressive. He never reached for his weapon. When [Deputy Enrique Cepeda] reached for his weapon, my brother put his hand over the gun so that it would not come out of the holster so that it would not endanger himself."
Daniels' family called for the release of the body camera footage from his interactions with the Sheriff and his deputies. They have also called for Salazar to resign, alleging "material misrepresentations" after he released images from the altercation. The video was posted to YouTube after the grand jury's decision.
In light of the backlash the county faced after Daniels' death, the Bexar County commissioners approved a program aimed at improving the handling of mental health calls.
"This program, I think, that has been developed is good because it's looking at response, and response is really important, whether that decreases law enforcement utilization," Eric Epley, executive director of the Southwest Texas Regional Advisory Council, said.