Black Lives Matter Activist Sues Baton Rouge Police Over Mass Arrests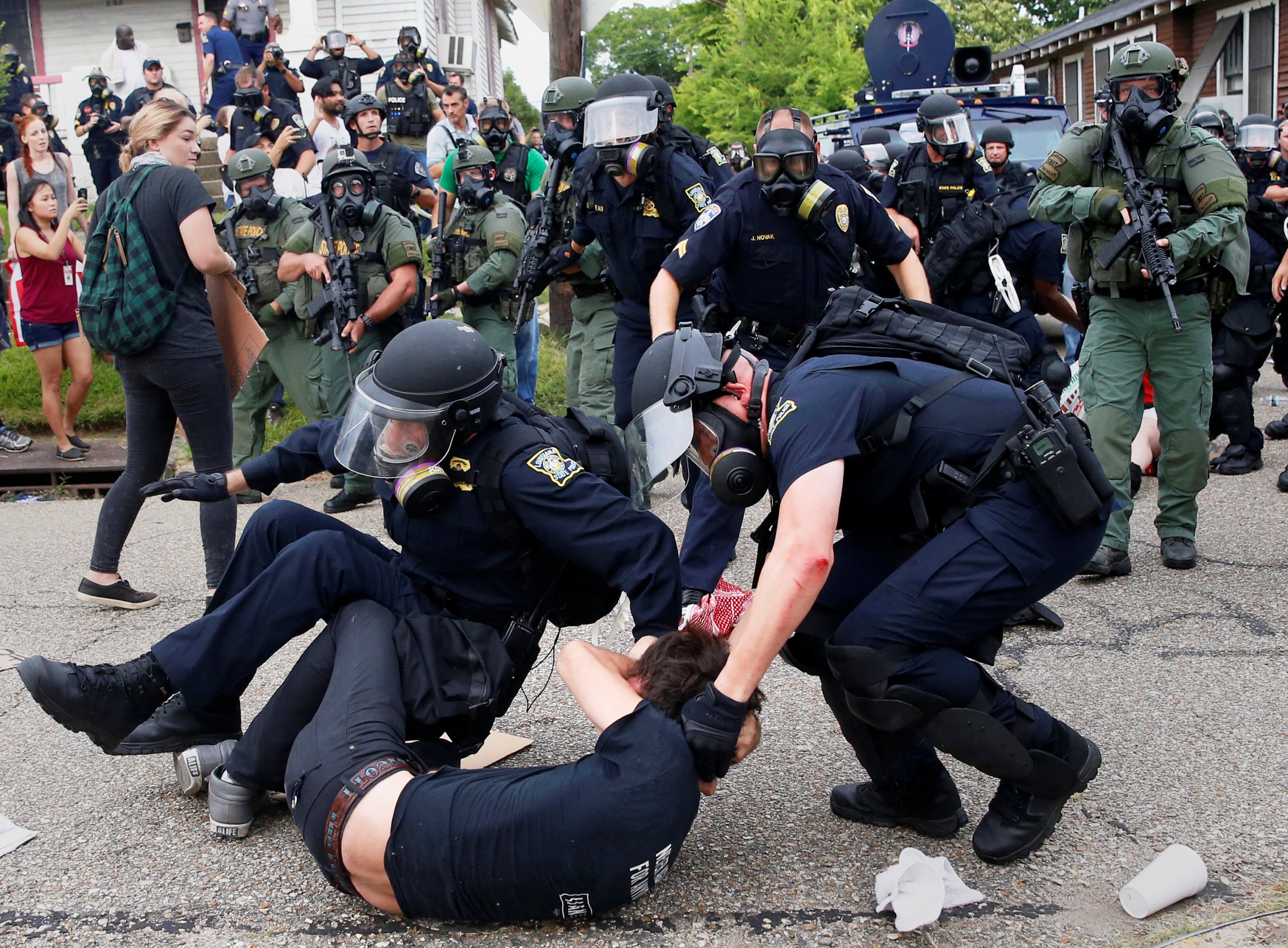 The Black Lives Matter activist DeRay Mckesson is suing the city of Baton Rouge, Louisiana over police treatment of protesters in July. That month, hundreds of people took to the streets to condemn the police shooting of Alton Sterling, a black man, on July 5. Four days later—at the height of the protests—police arrested 200 demonstrators, including Mckesson.
In his lawsuit—which he has filed along with two other protesters—Mckesson states that police acted in a "militarized and aggressive manner…[using] excessive force in attacking, battering, beating and assaulting plaintiffs and class members without provocation or the need for defence," the BBC reported.
The American Civil Liberties Union of Louisiana, along with other rights groups, filed a similar lawsuit to Mckesson's last month, The Guardian reported.
Mckesson, who was arrested for obstructing a highway, has said he wants his suit to have class action status—meaning that it will represent all the affected demonstrators. Louisiana's governor has said the police handled the protests appropriately.
A few days after the arrests, Baton Rouge police said it would not charge around half of the detained protesters. It said its response to the protesters, which included wearing riot gear and driving armored vehicles, was necessary given people had made specific threats to the police.
On July 17, Gavin Long, shot and killed three police officers in Baton Rouge. Long—who had voiced support for the shootings of five police officers in Dallas, Texas on July 7—had urged black people to "fight back," in an online video. He also condemned the arrests of the Baton Rouge protesters, following the death of Sterling.
Sterling, 37, was one of many black people that U.S. police have killed in recent months. After his death, footage was widely circulated that showed two white police officers pushing him to the ground, kneeling on his back and shooting him.
Listen to Newsweek's Foreign Service podcast, Hunting Lone Wolves, which discusses Gavin Long.