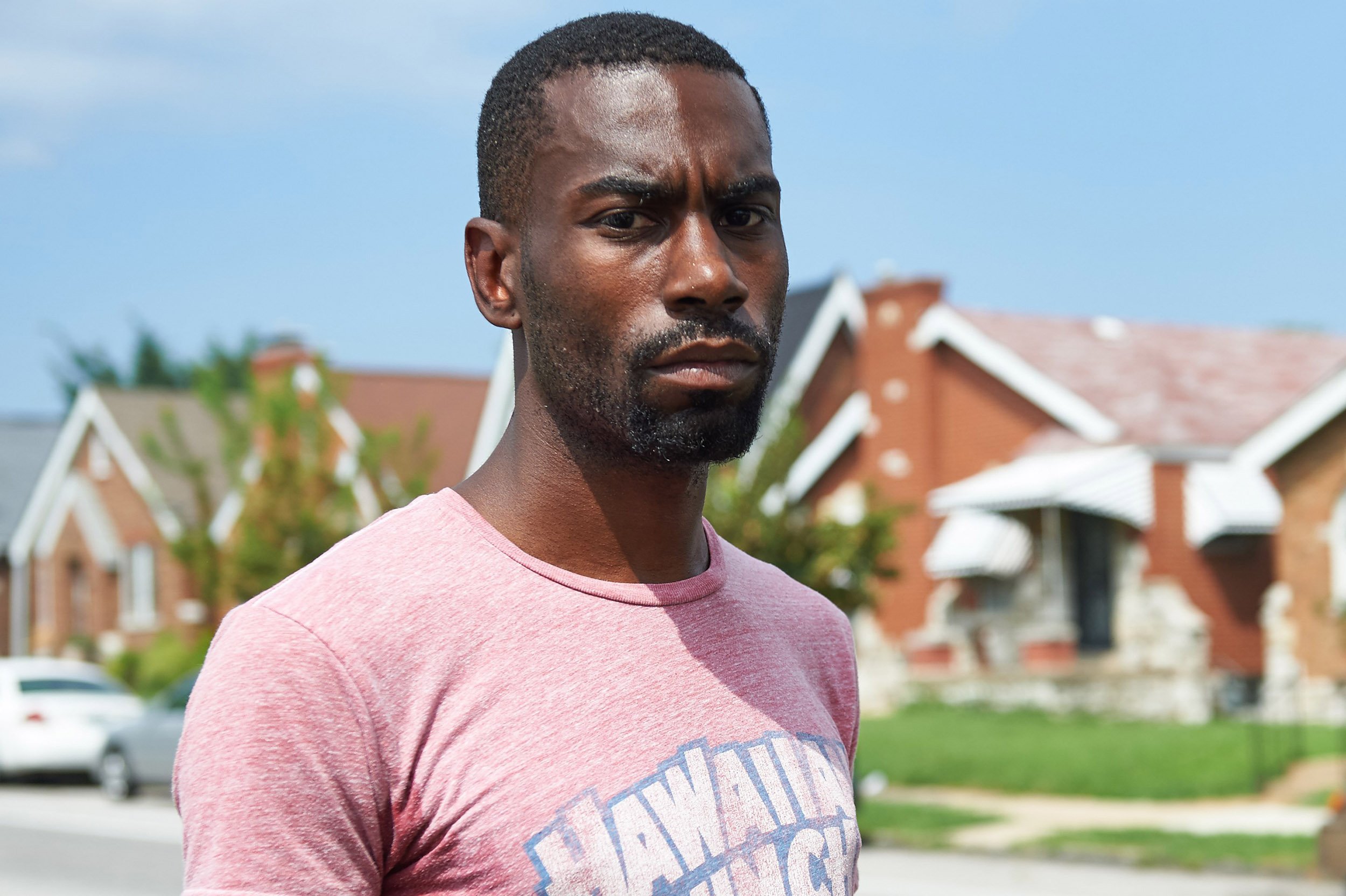 DeRay Mckesson first came onto the national stage as a protester with the Black Lives Matter movement—on the ground in hotspots such as Ferguson and Baltimore, and online, tweeting furiously to his growing number of followers, which is now up to more than 323,000. But before becoming a full-time activist, Mckesson had spent several years working in education in the public school systems of New York City, Baltimore and Minneapolis.
It's perhaps not surprising, then, that Mckesson's stances on policing and education have garnered a significant chunk of the public and media's attention since he announced his candidacy for Baltimore mayor in early February. Though he says his plans for Baltimore on both fronts draw directly from his personal experiences, he tells Newsweek that he's somewhat bewildered by the intense focus on his ties to Teach for America (TFA), and more generally by the scrutiny of his positions in education.
"When I think about my platform," Mckesson says, "I'm really clear that the mayor does not control schools. So yes, [education is] a part of the platform that's strong, [but] no stronger than any other part."
On his campaign website, Mckesson has created a "Reality Check" page to dispel rumors about him and his campaign. Of 11 statements he's seen floating around that he wants to debunk, nearly half concern TFA or his views on education, including rumors that "Teach for America sent DeRay to Baltimore to run for mayor," that "DeRay supports the privatization of public schools," that "DeRay does not support teachers unions" and that "DeRay is funded by the Illuminati, George Soros, or Teach For America."
Even before Mckesson jumped into Baltimore's crowded mayoral race in early February, his work as a protester provoked the ire of those who associated him with TFA. An open letter addressed to Mckesson by the Caucus of Working Educators, a social justice caucus within the Philadelphia Federation of Teachers union, centered around the idea that TFA "undermines the fight for racial justice."
"We view the hiring of cadres of racial, cultural, and geographical outsiders with very little teaching preparation," the caucus wrote in Jacobin in October, "as part of a larger neoliberal effort to privatize education and replace unionized teachers (many of whom are teachers of color) with young, inexperienced teachers (most of whom are white and do not intend to stay in the teaching profession and commit to the long-term improvement of their teaching practice)."
Another post that month by Drew Franklin called Mckesson a "TFA operative" who became "busy shoring up TFA's brand." Franklin wrote that "there is an air of mystery surrounding McKesson's seemingly spontaneous appearance on the scene" in Ferguson in August of 2014, and placed his work in Ferguson within a larger narrative of TFA seizing on a "window of opportunity" to rebrand itself a civil rights organization after it faced criticism around race elsewhere.
After Mckesson jumped into the race, Ruth McCambridge, the editor-in-chief of Nonprofit Quarterly wrote that Mckesson "has a skeleton in his closet called Teach for America," and went on to say that it was "the one organization that he seems to be firmly affiliated with long-term" and cited his appearance at TFA's 25th anniversary celebration.
When asked about education as a prominent part of his platform in a phone interview in mid-March, Mckesson spoke to Newsweek about what he called the "media frenzy around Teach for America.
"I've had a range of experiences in education, from being a teacher, obviously Teach for America, the Baltimore City Teaching Residency," he said. He opened up an after-school center in Baltimore, and he "was the number two in human capital in two urban public school districts." While teaching as a TFA corps member as an employee of New York City's schools, he was a United Federation of Teachers chapter leader. "So all of those have informed how we think about what's possible in classrooms, about how we think about the importance of public education," he says.
Since the mayor does not control public schools in Baltimore, Mckesson's platform focuses on other aspects of education, such as early childhood programs, literacy, opportunities outside of school and college and career readiness. Looking around the plethora of fellow candidates, he calls out, though not by name, those who call for universal pre-K and "don't actually understand what's happening with pre-K" in the city or for "mayoral control as a way to bypass talking about the issues.
"There's no plan right now," he stresses. "Not even like there's a plan that I don't like, or I disagree with. There is no plan, there are no goals, no priorities. And that is actually where we start. And I think the mayor can take a lead in that."
Safety, health and culture in Charm City
On the second front he's perhaps most associated with, Mckesson paints a broad approach, notably labeling the corresponding section of his platform "safety" rather than "policing."
"The safety of our communities is not predicated on the presence of police. Safety is much more expansive than policing" Mckesson says.
"So the changes I'm calling for are about accountability in the police department and understanding that the prevention work is beyond policing, and that mental health providers have to be part of how we think about this work if we're ever actually to end trauma in communities and end police violence." He declined to comment on what kind of relationship he would imagine having with protesters of police violence and others if elected mayor.
There are a total of eight buckets outlined in Mckesson's detailed platform, including safety and education and youth development; community prosperity; housing and neighborhoods; infrastructure and development; leadership, innovation and investment; health; and arts and culture.
He worked closely with a policy advisor on the local level and another on the national level to put it together. The team engaged experts, community leaders, parents and citizens of Baltimore on these topics via calls and feedback contributed on Google docs. Mckesson sorted through the comments every night, prioritized, did research and found models from other cities, ultimately releasing his full platform on February 22, weeks after he entered the race.
One of the ideas he's most interested in implementing is what he calls "health beyond hospitals.
"So many people, when they think about health, they think about what happens with their primary care physician," he explains. "But so much of health is about what people do every day so who they sleep with as well as what they eat, what they drink, where they go, do they exercise." He hopes to develop strategies not only for health in hospitals and hospital access, but also for healthcare that talks about prevention.
Mckesson also points to arts and culture as crucial to having a "whole city." The question he asks is "how do we actually have a strategy around our arts, knowing that in our city art is so intimately woven into the soul of the city itself?" His solutions include establishing a Mayor's Office of Culture and Arts, developing a city-wide cultural plan and policy, creating a coordinated arts education initiative, increasing investment for public arts and arts enrichment, and expanding opportunities for artists to live and work in Baltimore.
Though his poll numbers are low—he participated in a debate for "lower-polling Democrats" in late March, according to the Baltimore Sun—and media fatigue seems to be catching up with him, Mckesson still believes he has something better to offer than his fellow candidates.
"I understand the issues of the city well, and know how to build relationships to make change," he says in his pitch for what makes him stand out in the crowded field. "We know that if the establishment is what we choose and the familiar is who we choose, we know what we'll get. It's what got us here," he adds. "The only way the city will be the city we know it can be is if there's new leadership and a fresh face and someone who is willing to tell the truth in public and who understands the issues at a deep level, and I am the only candidate who offers that."