Derek Carr Will Make $48 Per Minute With His Record $125 Million Contract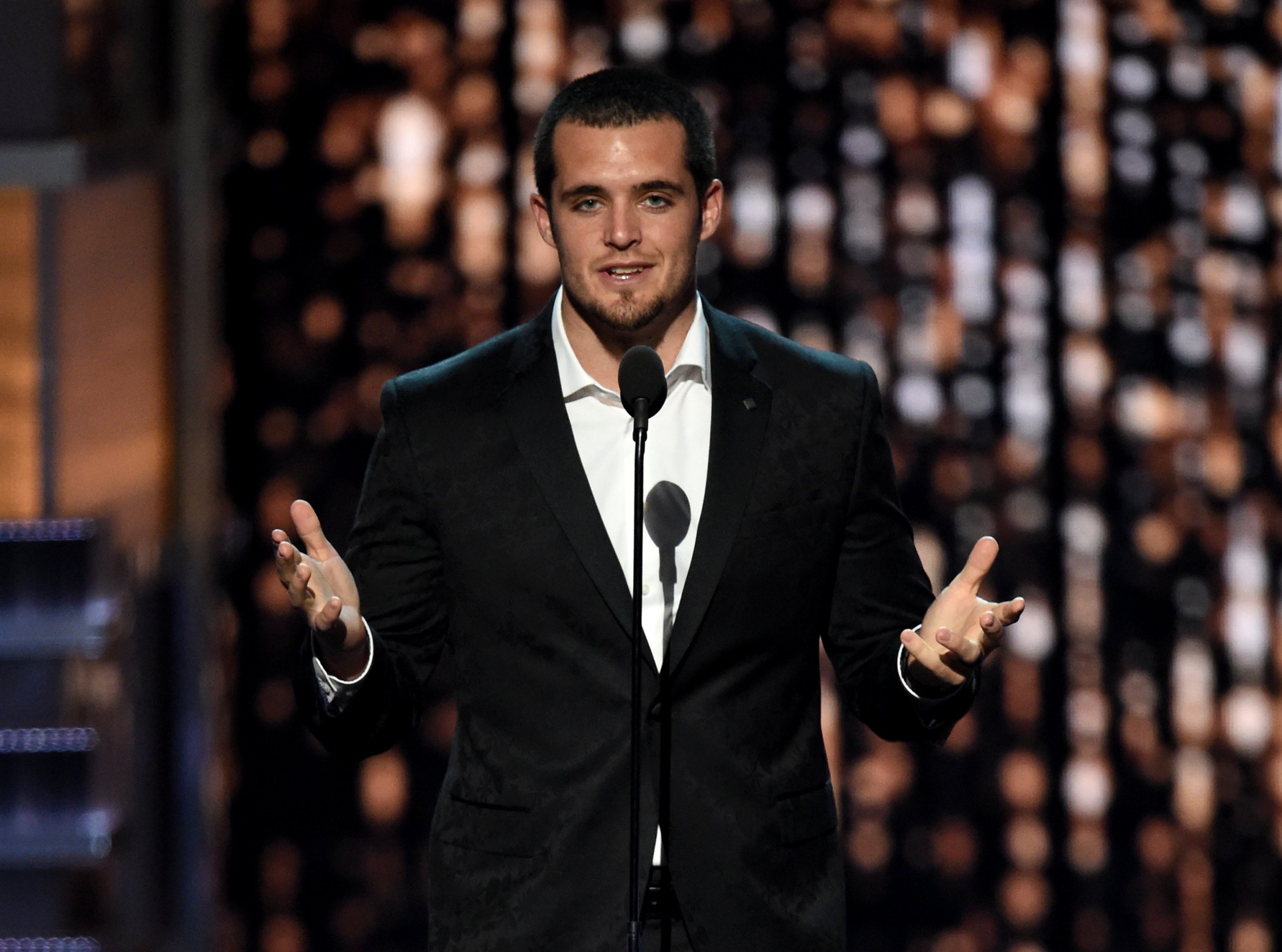 Derek Carr just signed a deal to make him the best-paid quarterback in history.
Carr, the fourth-year quarterback for the Oakland Raiders, signed a reported $125 million, five-year deal with the Raiders on Thursday that was confirmed by the player's brother, former NFL quarterback David Carr.
"Now it's done," Carr tweeted on Wednesday in reference to the deal. Among active NFL quarterbacks, Carr's salary surpasses the Indianapolis Colts' Andrew Luck, who earned 24,594,000 last year.
The Raiders will play 80 regular-season games over the length of Carr's contract, earning him an average of $1,562,500 per game.
Carr's $25 million salary per year earns him $480,769 per week and $68,493 per day. That's $2,854 per hour; $48 per minute; $0.79 per second. It's fairly safe to assume Derek is going to be held to account for most of the family lunches in the Carr household from now on.
Those are some crazy numbers although it's hard to dispute that Carr isn't worth it. In each of the past two seasons he's been to the Pro Bowl and he plays in the ultimate pass-happy league.
Everyone saw what happened when Carr went down with a broken leg in December 2016. The Raiders' potential Super Bowl-winning offense was in the hands of Connor Cook, who led the team to an awful wild-card defeat to the Houston Texans.
Carr's value to the Raiders' offense showed when he was injured. Over the next few seasons, he's conceivably going to be one of the league's top quarterbacks, and the Raiders have paid him like one already.
Now head coach Jack del Rio will be hoping Carr can stay healthy for a full season. With Marshawn Lynch out of retirement, the Raiders appear set for another run to the playoffs.