Former Minneapolis police officer Derek Chauvin could spend more years in prison than previously expected for his role in the murder of George Floyd.
Hennepin County Judge Peter Cahill ruled Wednesday that he will consider four aggravating factors in Chauvin's sentencing, which will allow him to go above the normal sentencing guidelines.
Cahill found beyond a reasonable doubt that Chauvin abused his power as a police officer; treated Floyd with particular cruelty; acted with children present; and committed his acts as part of a group with the active participation of at least three other officers.
"Defendant abused his position of authority by using force that the jury has determined in returning its guilty verdicts on all three counts was unreasonable and exceeded the authority granted peace officers by statute and under law," the judge wrote.
Chauvin is scheduled to be sentenced on June 25. The former officer waived his right to have the jury determine his sentence, so Cahill will be responsible for making the determination.
Last month, a jury found Chauvin guilty of second-degree unintentional murder, third-degree murder, and second-degree manslaughter in the death of Floyd. The charges against Chauvin collectively amount to 75 years in prison, but the judge must focus on the most serious charge of second-degree murder, which carries a maximum sentence of 40 years.
Floyd, a 46-year-old Black man, died during an arrest outside a shop in Minneapolis on May 25, 2020, amid suspicion of him using a counterfeit $20 bill. His death sparked protests worldwide and calls for change in the nation's criminal justice system.
Graphic videos captured by witnesses showed Chauvin kneeling on Floyd's neck for nearly nine minutes. Floyd, who was already handcuffed, could be heard saying "I can't breathe" and calling out for his deceased mother before going motionless. The video was played in full for the jury during the trial.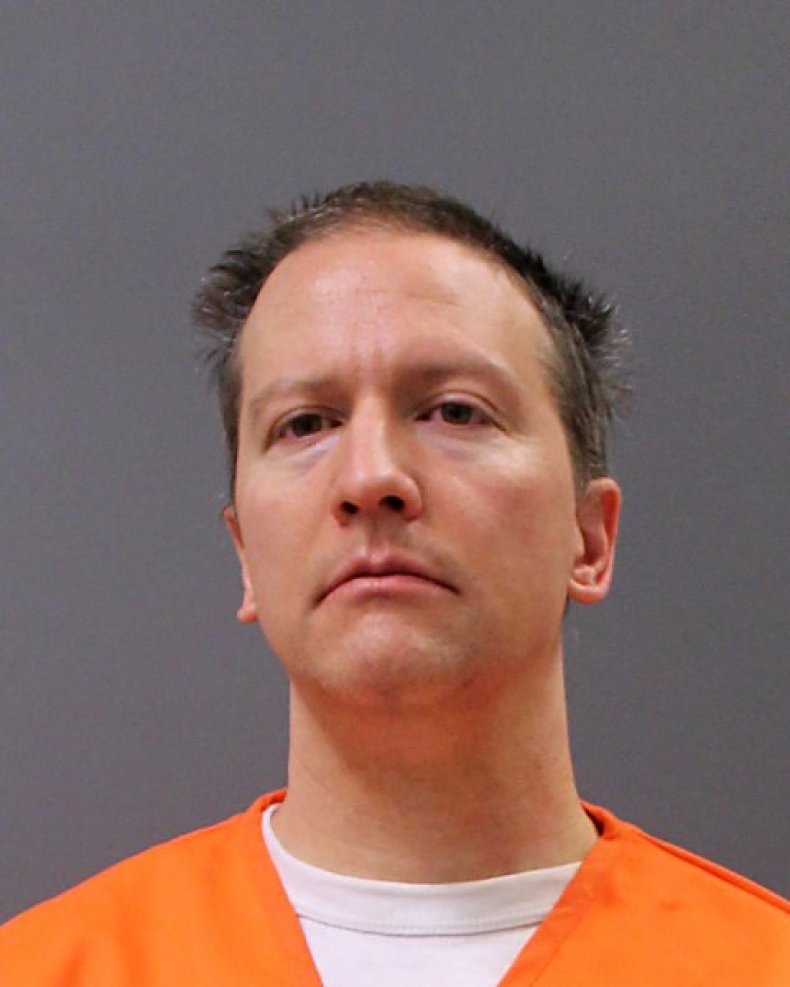 A string of medical experts testified that the restraint restricted oxygen to Floyd's body and caused his heart to stop. Several policing experts also told the jury that Chauvin's use of force was excessive, unnecessary and not part of the department's training.
Chauvin was the first of four police officers to stand trial for Floyd's death. The three other responding officers—Tou Thao, 35; Thomas Lane, 38; and J. Alexander Kueng, 27—will be tried jointly in August. They have been charged with aiding and abetting murder and aiding and abetting manslaughter.
Floyd's family celebrated the jury's decision in Chauvin's case, writing in a statement that the verdict "goes far beyond this city and has significant implications for the country and even the world."
"This case is a turning point in American history for accountability of law enforcement and sends a clear message we hope is heard clearly in every city and every state," the family said.
Newsweek reached out to Chauvin's attorney, Eric Nelson, for comment on Cahill's ruling but did not receive a response before publication.