The Yankees Retired Derek Jeter's Number, and Things Got Slightly Weird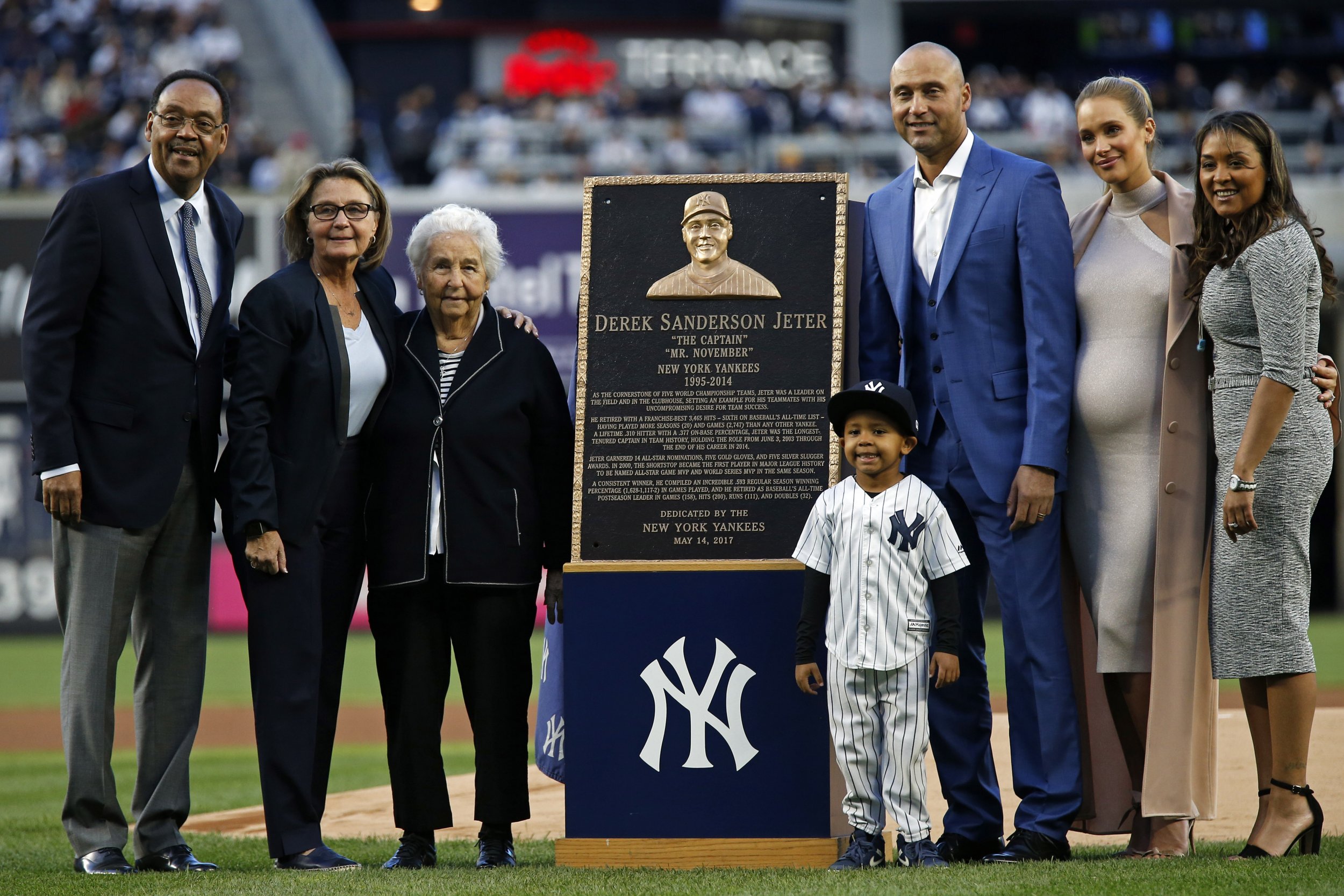 Derek Jeter refused to trade positions with the greatest shortstop of his generation, so was anyone that surprised when the Captain said, "There isn't a person or player I would trade places with that's playing now or ever"?
This happened on Sunday night at Yankee Stadium, where the Bronx Bombers retired Jeter's number 2. The Yankees, who in April of 1929 became the second big-league team after the Cleveland Indians to place numbers on the backs of uniforms (a rainout prevented them from tying the Tribe for first), have now all but exhausted the supply of single-digits in the Arabic numeral system. Only zero and negative integers remain (General Manager Brian Cashman has not ruled out allowing a player to wear the former). The Yanks have retired a dozen more numbers between 10 and 51; perhaps right fielder and budding pinstriped legend Aaron Judge knew exactly what he was doing when he chose 99.
Related: Aaron Judge is Derek Jeter with Babe Ruth's swing
Back to the jersey retirement ceremony on an autumnal-like (Did someone say "Mr. November"?) Mother's Day evening in Yankee Stadium. There were a few striking aspects of this baseball baccalaureate, possibly the final momentous occasion centered around the kid from Kalamazoo that will take place between Yankee Stadium's foul lines, that must not pass into the ethers of Monument Park unnoticed. For instance...
1. The Plaque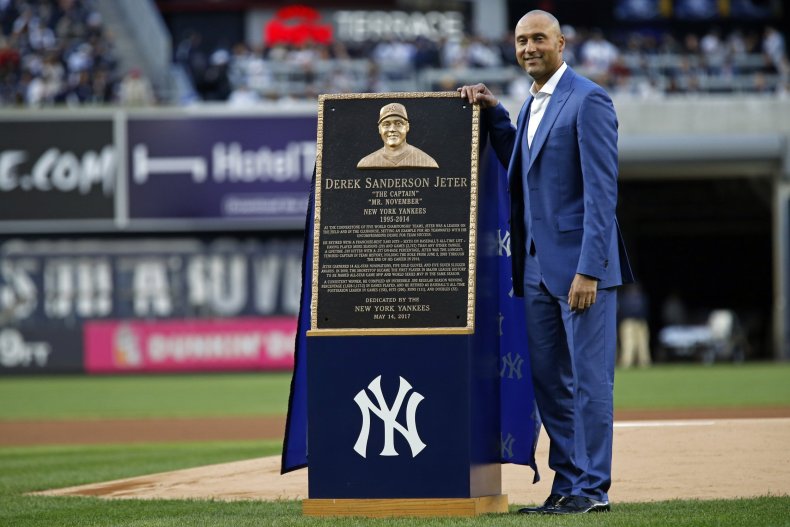 How many of us knew that Jeter's middle name was Sanderson (his father's first name)? While it is honorable that a good son such as Jeter would want his father to be immortalized in a peripheral manner on the Monument Park plaque, there was always something wonderfully symmetric about the name Derek Jeter. It should have stood in bronze without that three-syllable interregnum.
2. The Noticeable Absence of A-Rod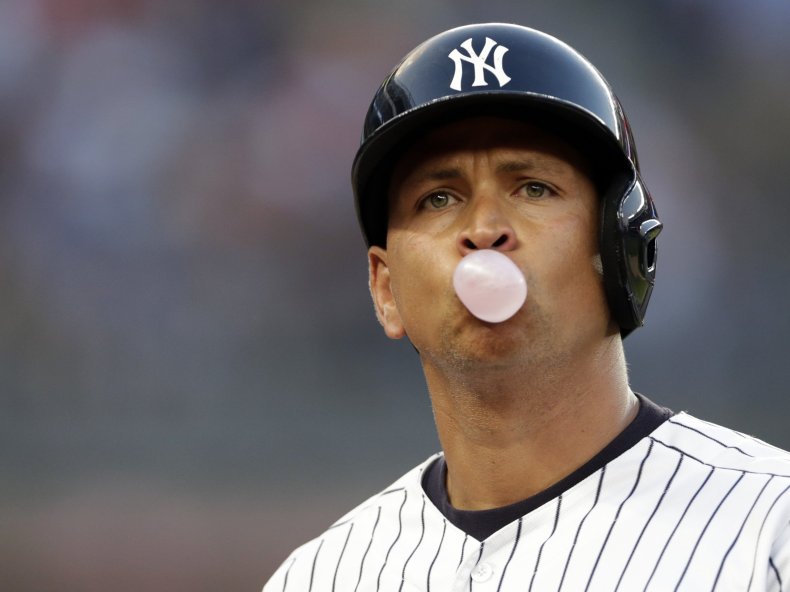 Alex Rodriguez, whose number 13 the Yankees will likely never retire—even if he is the only Bronx Bomber to win a pair of MVP awards since Roger Maris did so in 1962—was not on hand. A-Rod spokesman Rod Berkowitz said that his client was home in Miami celebrating Mother's Day with his mom. That is likely true, but A-Rod was also in New York City on Monday morning to appear live on CNBC. A-Rod and Jeter played the field no more than 20 feet apart for nine full seasons, but they have assiduously avoided each other since Jeter missed nearly all of 2013 with an injury and A-Rod sat out all of 2014, Jeter's farewell season, because of a Major League Baseball suspension based on performance-enhancing drug use.
3. The Extemporaneous Approach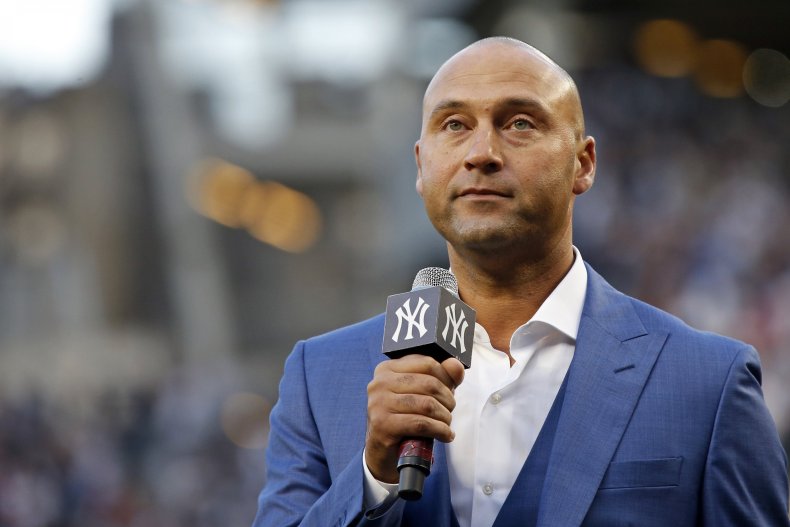 Both during ESPN's telecast of the Houston Astros-Yankee game that followed and in Monday morning newspapers, Jeter was praised for having delivered his three-minute speech without notes. Lou Gehrig and Babe Ruth also delivered their farewell speeches without unfolding a slip of paper (Cue the "See, Jeter is overrated!" tweets).
4. The Superlatives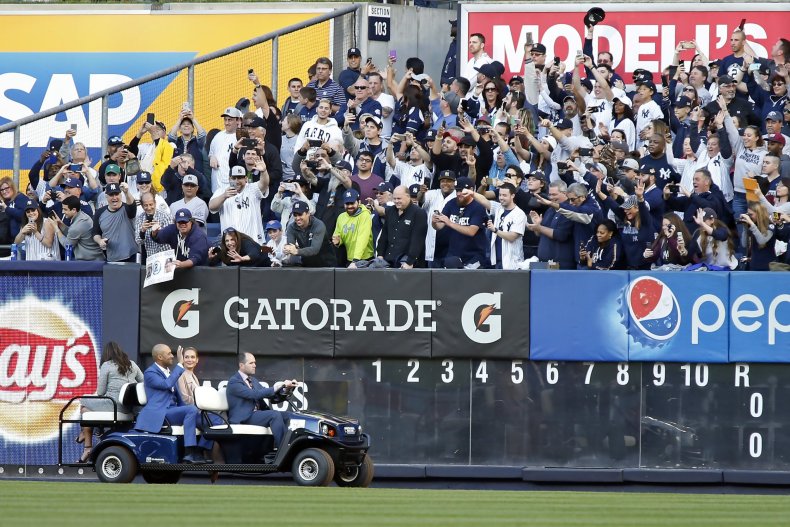 Jeter called Yankee fans "the greatest fans in the history of sports," which illustrates that Number 2 knows how to work a crowd, evidence be damned. You'll find dedicated Green Bay Packer or Pittsburgh Steeler bars in many cities across the land, but rarely will you find a Yankees bar beyond the tristate area. As if to punish Jeter for this outlandish statement, the baseball gods staked the Astros to a 9-0 lead after four innings on Sunday night. The final five frames were played before a half-empty stadium, while the downtown A, D and 4 trains were filled to capacity.
5. The Ceremonial First Pitch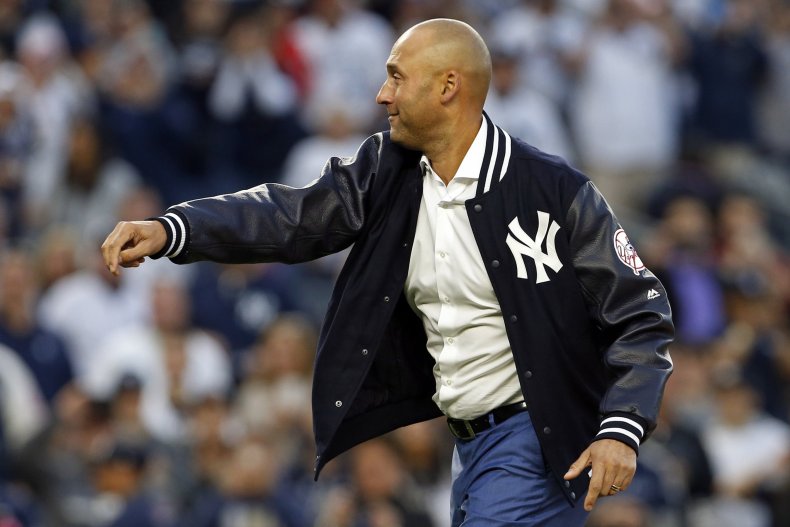 To begin, as Jeter's tosses home go, this one finishes a distant second to the one in Oakland, California, in October of 2001. Jeter, to his credit, never has been one to draw undue attention to himself—Sunday night's 40-minute adulation bath notwithstanding—but why did he eschew his patented jump-throw to home plate when tossing out the ceremonial first pitch? As Frank Costanza would say, "That's my move!"