American Sport's Odd Couple: Jeb Bush and Derek Jeter Want to Buy the Miami Marlins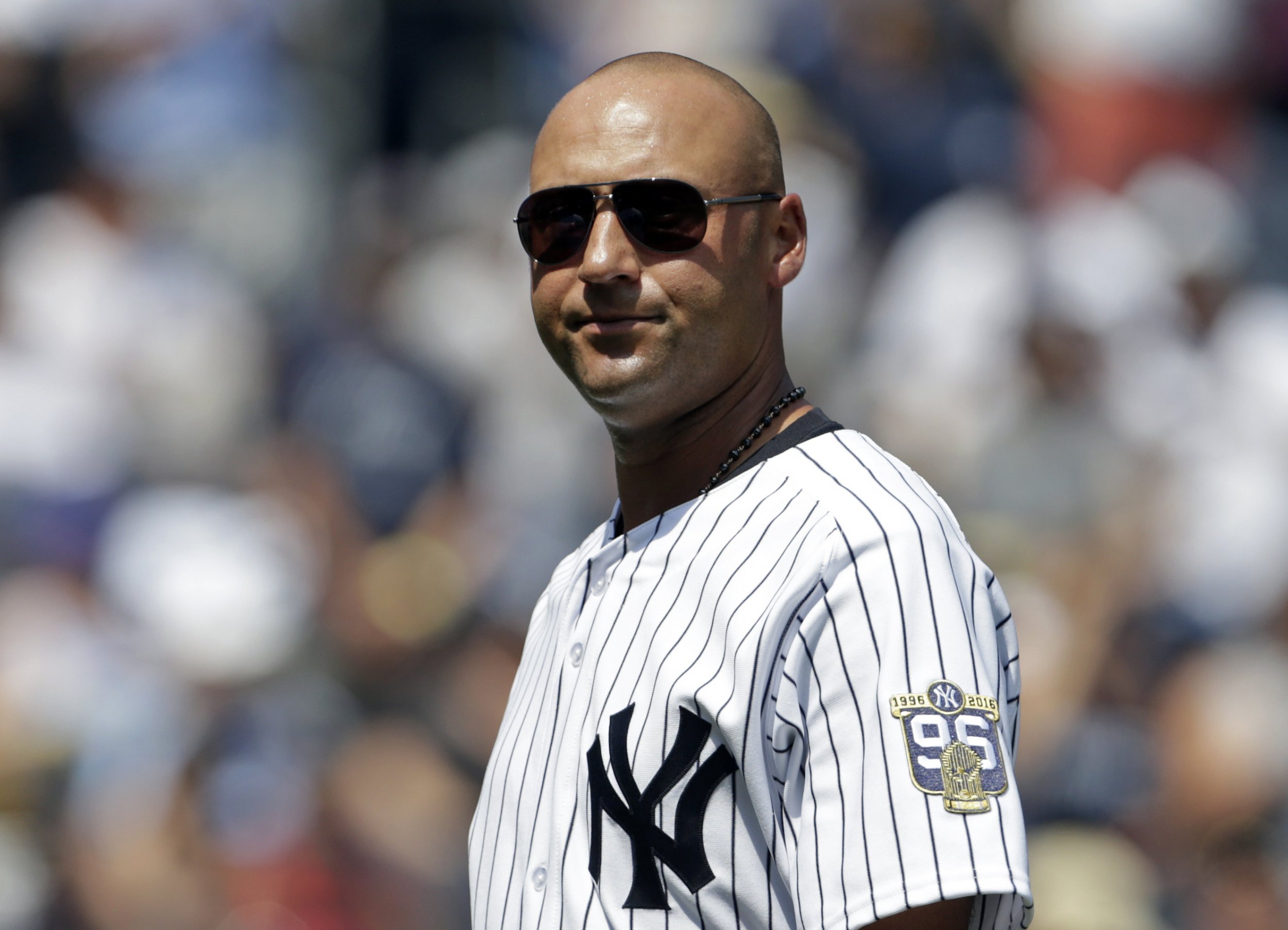 One is "Mr November," known for his clutch playoff performances, a New York Yankees legend and holder of multiple franchise records. The other is a failed Presidential candidate last seen in public trying to reason with Donald Trump on the Republican campaign trail.
Together, Derek Jeter and Jeb Bush want to buy the Miami Marlins baseball franchise.
The New York Times reported Tuesday that Jeter, who retired in 2014, and Bush, the former governor of Florida, are part of a group that has reached a "tentative agreement" to buy the Marlins in a $1.3 billion deal.
The Marlins, second in the nascent National League East standings, missed the playoffs in 2016 with a losing record, a season in which Jose Fernandez, its All-Star pitcher, tragically died in a boating accident.
Bush — repeatedly jibed as "low-energy" by the future President Trump during the campaign for the Republican nomination — will be the controlling figure in the group, according to the newspaper. No formal agreement has yet been reached for the sale from current owner Jeffrey Loria.
Jeter lives in Tampa, Florida. He told CNBC in May 2016 he would like to own a Major League Baseball team as his "ultimate goal." The Miami Herald reported that the 42-year-old plans an "active role" with the Marlins if the deal goes through.
Tim Miller, Jeb Bush's former spokesman, tweeted an exclamation mark on Tuesday in reacting to news reports that a deal was close.
While Jeb Bush, 64, failed to follow his brother, George W. Bush, into the White House, he could emulate him by owning a baseball team. George W. was part of a group of investors in the Texas Rangers in 1989, becoming Managing General Partner of the ownership group.
The team failed to reach the playoffs during Bush's tenure until 1994, when the postseason was cancelled by a players' strike. Bush gave up his position in that year to run for governor of Texas.