Twitter was awash with memes and jokes today following an apology from relationship expert Derrick Jaxn.
The 31-year-old influencer made headlines when a cheating scandal emerged after he built his career giving relationship advice.
A woman name Candice De Medeiros publicly revealed she has been having an affair with Jaxn, who is known for his YouTube channel, books about relationships and having more than one million Instagram followers.
Jaxn admitted to the adultery in an Instagram video posted today.
Sitting with his wife Da'Nai Jackson in the clip, Jaxn says: "Derrick Jaxn was involved with other women outside the marriage. I'm talking about as serious as sex to sexual flirtation and meeting up and that kind of thing."
Jackson also shared her feelings in the same video along with her husband.
"There is no justification for bringing another woman into our relationship on any level," she said. "It is unacceptable and this is not something I will tolerate or we will tolerate moving forward. I have been flooded with messages asking why haven't I left but the answer for that is when I found out I did leave. I did not hesitate or waste my time. I stood firm on not coming back."
She: "I did not come back until I saw a shift in his personality or how he presented himself during conversations. This is something we never had in 12 years of knowing each other."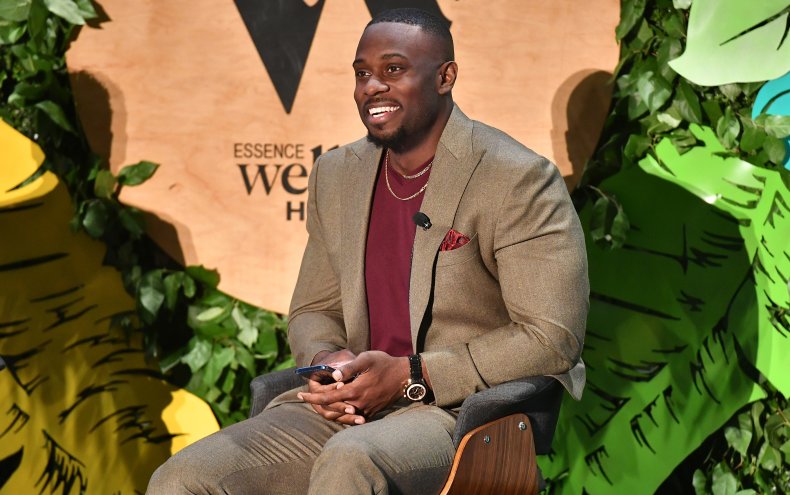 However, she ultimately concluded that they have "moved forward" from the situation.
"He continues to seek guidance and that is what I need to stay in the marriage," she said. "Today, I am at peace and probably stand by his side. I have no hesitation, hate, or shame."
Following the release of Jaxn's apology video, Twitter erupted with memes, lambasting Jaxn for not practicing what he preaches.
"Now that I think about it, It totally makes sense that Derrick Jaxn does every video sitting in his car. He know damn well he couldn't be in the house lying like that in front of his wife," reads one tweet.
While another person added: "Not Derrick Jaxn cheating on his wife for YEARS with his whole 'healthy relationship' platform. Men will always amaze me..."
Another tweet reads: "Wild part about Derrick Jaxn is his online persona would tell his wife to leave him."
Some more choice tweets: