Derrick Rose Scores Career-high 50 Points and NBA Players, Twitter Loves It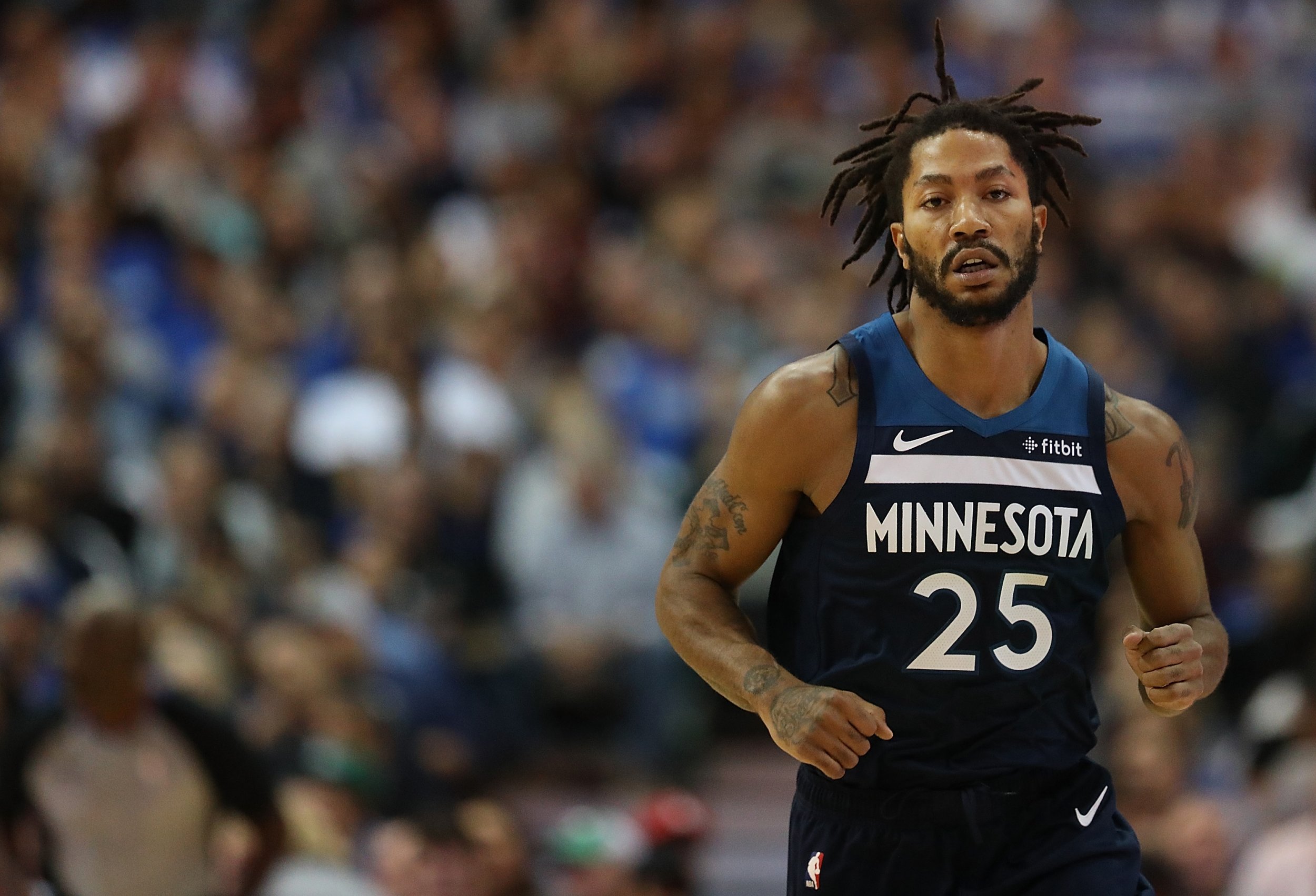 Derrick Rose rolled back the years on Wednesday night, scoring a career-high 50 points as the Minnesota Timberwolves beat the Utah Jazz 128-125.
The number one overall pick of the 2008 draft shot 19-of-31, including 4-7 from beyond the arc in 41 minutes, adding six assists and four rebounds as the Timberwolves picked up their second consecutive win to move to 4-4.
With 30 seconds left in the game, Rose made the basket that put Minnesota ahead, before converting two free throws with 13.8 seconds to give the Timberwolves a three-point cushion that proved crucial.
Speaking to FOX Sports after the game, the 30-year-old was noticeably emotional as he reflected on the ordeal he endured over the last six years, during which he underwent four separate knee surgeries. In November last year, Rose had left the NBA altogether to re-evaluate his career and only signed with the Timberwolves in March.
"It means everything, man. I work my ass off," he said.
If Rose was understandably ecstatic with his performance, his teammates and colleagues were just as happy and took to social media to congratulate the three-time All-Star. Minnesota point guard Jeff Teague shared a video on Twitter of players celebrating with Rose in the locker room, while LeBron James described him as a superhero.
Stephen Curry, who along Rose is one of only four players to have scored 50 or more points this season, added: "This is so dope Man! Can't imagine the down days, weeks, months and years he went through. 50 ball!! So much respect bro."
"Every Basketball fan in the world should feel good for DRose," tweeted Dwyane Wade.
"Tonight was an example of never giving up on yourself and when others believe in you. Amazing things can happen. I'm smiling like I scored 50! Congrts to a good dude!"
A number of other NBA players shared the same sentiment, as did former Bulls legend Scottie Pippen.
The youngest player in NBA history to be named MVP of the regular season in 2011, Rose's career took a turn for the worst in 2012 when he tore his left ACL in Game 1 of the first round playoffs series playing for Chicago against Philadelphia.
Following a season-long hiatus, Rose returned to action but tore his right meniscus and underwent two separate rounds of surgery in 2013 and 2014, before his career in Chicago came to an end two years later when he was traded to the New York Knicks.
Rose's spell in the Big Apple was cut short by yet another knee injury, this time to his left meniscus. A move to Cleveland soon followed but many doubted whether he would ever return to the NBA after he decided to walk out of the game 12 months ago.
However, Tom Thibodeau, who had coached Rose in Chicago, took a punt on the point guard, reuniting him with former Bulls teammates Jimmy Butler and Taj Gibson and now he's reaping the rewards.