DeSantis' Allies Laying Groundwork for Anticipated 2024 White House Run
Florida Governor Ron DeSantis hasn't announced plans to run for the White House in 2024, but his allies are already working to make a potential presidential bid easier.
On Tuesday, the state's top Republicans expressed interest in modifying Florida's resign-to-run law, which would require DeSantis, who was re-elected to a second term this month, to resign from his current office in order to run for another office.
Florida House Speaker Paul Renner and Senate President Kathleen Passidomo, who were formally sworn into their leadership posts this week, told Politico it would be a "good idea" for the governor to not have to resign if he were to formally announce a run.
Title IX, Chapter 99, Section 99.012 of the Florida Statute says in part: "Any officer who qualifies for federal public office must resign from the office he or she presently holds if the terms, or any part thereof, run concurrently with each other." It adds: "The written resignation must be submitted at least 10 days prior to the first day of qualifying for the office he or she intends to seek."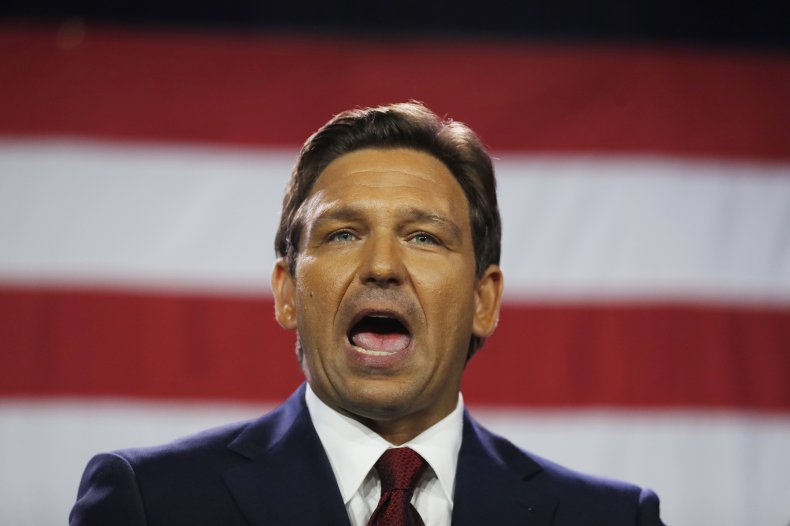 "If an individual who is Florida governor is running for president, I think he should be allowed to do it," Passidomo said. "I really do. That's a big honor and a privilege, so it is a good idea."
If state legislators clear the resignation obstacle, it would not be the first time the Florida law has been changed to open doors for other elected officials.
In 2008, the law was changed for then-Governor Charlie Crist, whom DeSantis just defeated by 20 points in the midterms, when Crist was seeking the vice presidency. However, the state reversed course in 2018 and reinstated a requirement that a candidate seeking federal office has to resign.
Renner cited the "inconsistent" application of the state's law as a reason why he would consider changing it again.
Republicans have had firm control of state government for years, but the party won a supermajority in both chambers this month, positioning legislators to help DeSantis deliver on more of his conservative agenda and further build momentum behind a 2024 run.
It was with the help of the GOP-controlled statehouse that DeSantis was able to pass legislation on COVID-19 and parental rights that propelled him into the national spotlight over the last two years.
DeSantis has remained mum on a presidential run against former President Donald Trump, who has already announced his candidacy for 2024, but Trump has warned the governor about leaving his statewide office to challenge him.
In a November 10 statement, Trump wrote of DeSantis: "He says, 'I'm only focused on the governor's race, I'm not looking into the future.' Well, in terms of loyalty and class, that's really not the right answer."
Newsweek reached out to DeSantis' office for comment.