DeSantis and Fauci, Who Sparred Throughout Pandemic, Agree on Monoclonal Antibody Treatment
Despite going head-to-head throughout the pandemic over coronavirus safety measures, Florida Governor Ron DeSantis and Dr. Anthony Fauci seem to agree when it comes to the use of monoclonal antibody treatment for COVID-19.
As DeSantis has ramped up the opening of monoclonal antibody sites in Florida this month, the governor was joined by the nation's top infectious disease expert in recommending the treatment on Tuesday.
During a White House COVID-19 briefing, Fauci called the treatment both "effective" yet "underutilized" by most physicians treating early cases of the virus.
Monoclonal antibodies, which can be produced in unlimited qualities in a lab, work by binding to viruses the way normal antibodies do.
However, unlike the polyclonal antibodies that are seen in infection or vaccination, monoclonal antibodies protect against a specific part of the spike protein that Fauci said "can have a major effect in prevention and treatment."
"Bottom line is this is a very effective intervention for COVID-19," Fauci said. "It is under-utilized and we recommend strongly that we utilize this to its fullest."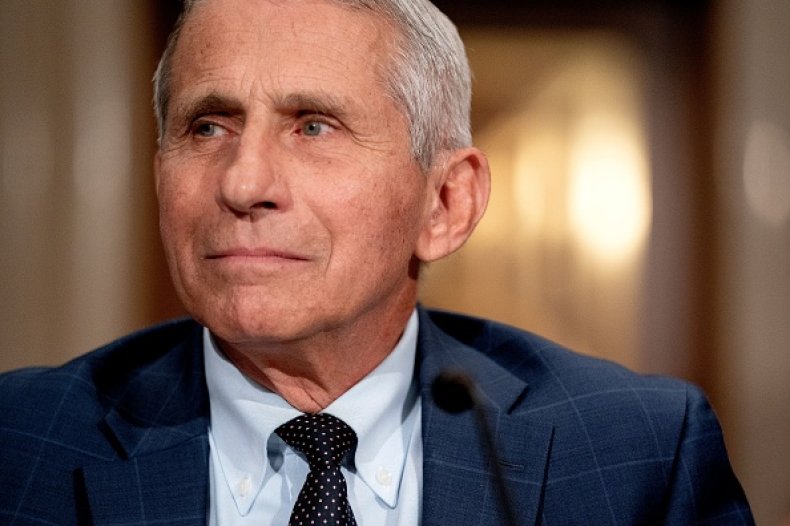 There are currently three monoclonal antibody products that have received emergency use authorization from the FDA: the Lilly product, the Regeneron product and the GSK and Vir product.
At this time, the products have only been approved for those aged 65 and above, those with "certain medical conditions" and at-risk people exposed to COVID-19.
If used before an infected person gets really sick—typically within 10 days of their first symptom—the treatment is able to prevent hospitalization.
DeSantis has been a major proponent for the use of monoclonal antibody treatment in COVID-19 cases. He has opened 14 treatment centers across the state and has repeatedly touted its efficacy on both social media and at in-person press briefings.
On Monday, the governor announced the opening of another monoclonal antibody site in Fort Pierce.
The sites in Florida will use the treatment manufactured by Regeneron Pharmaceuticals. It is not authorized to treat coronavirus patients who are hospitalized or require oxygen therapy.
While DeSantis and Fauci are both encouraging the use of monoclonal antibody treatment, the two have been known to disagree over how to handle the pandemic.
As DeSantis has continued to refuse to implement a mask mandate amid Florida's latest COVID spike and record-breaking hospitalizations, Fauci has called on people to wear face masks in crowded and indoor spaces in order to curb the spread of the highly transmissible Delta variant.
DeSantis' reelection campaign has also notably sold "Don't Fauci My Florida" merch and made calls for Fauci to be fired in its emails to supporters.
However, despite criticizing vaccine passports—and fighting cruise lines over their vaccine policies—DeSantis had reiterated that "These vaccines are saving lives. They are reducing mortality," a message that mirrors one Fauci has consistently encouraged.