Home Depot Co-Founder Bernard Marcus Donated $250K To Ron DeSantis
Florida Governor Ron DeSantis held a press conference at a Home Depot store on Friday, as well as gave a shout-out to the home improvement retailer on social media.
However, these moves were met with criticism from a Tampa Bay Times editor, who brought up how Home Depot's co-founder and former CEO reportedly donated $250,000 to the Republican governor's reelection campaign.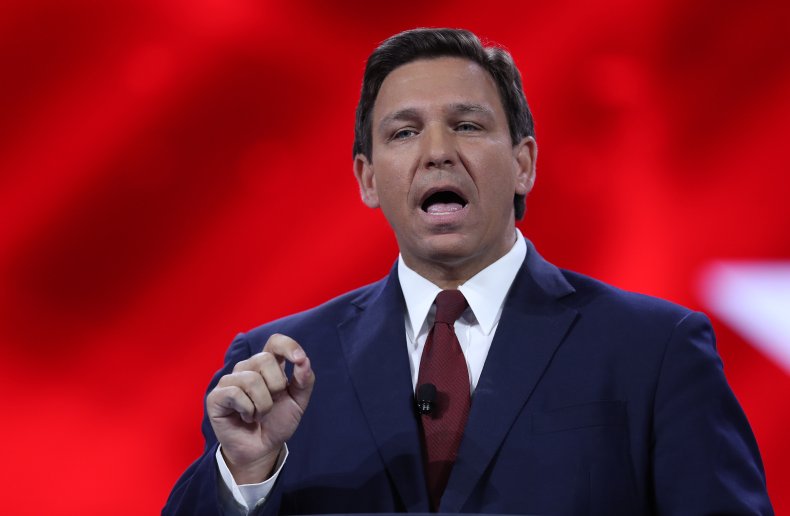 DeSantis tweeted "Getting ready for the start of #HurricaneSeason at Home Depot with expanded tax holidays for Floridians to be prepared for the summer and the school year" on Friday morning. His post included a link to a Facebook video of his press conference at the Home Depot location in Pensacola.
Steve Contorno, who is the political editor at the Tampa Bay Times, was quick to point out that Bernard Marcus, the co-founder of Home Depot and its first CEO and chairman until his 2002 retirement, donated $250,000 in March to the governor's political party intended for his reelection. That amount is the maximum allowed for an individual's donation to a politician.
Several media outlets had previously reported about Marcus's contribution to DeSantis' reelection campaign around the time he gave it, including Politico. That news outlet also reported that by mid-April, DeSantis had added around $6 million since the beginning of 2021's annual Florida legislative session on March 2.
At the press conference, DeSantis spoke about hurricane season coming in less than two weeks and announced the annual 10-day "Disaster Preparedness Tax Holiday," which will take place from May 28 through June 6.
"Hurricane season is basically upon us," DeSantis said. "We're anticipating it to be a relatively active season, and Floridians should just understand that this is something that we may have to deal with. So it's best to be prepared."
He announced that during the week starting May 28 that specific disaster preparedness items will be tax-free including flashlights under $40; tarps under $100; batteries under $50; coolers under $60; and generators up to $1,000.
DeSantis also announced tax breaks for consumers on a wide range of items for what he called Florida's first-ever "Freedom Week." This newly-designated week will run from July 4 through 10.
During that time, the following items will be exempt from sales tax: Use or access to private and membership clubs providing physical fitness facilities; entry to state parks and museums, including annual passes; season tickets for things like music events, plays, and ballets; and retail sales of specified boating and water activity supplies, camping supplies, fishing supplies, general outdoor supplies, and sports equipment.
Additionally, certain events such as live music, sports, movies, theater, fairs, festivals, and more will also be exempt from sales taxes from July 1 through December 31.