Florida Governor Ron DeSantis announced a new policy to allow parents of children who have been exposed to COVID-19 to opt their children out of mandatory quarantine on Wednesday.
The Republican governor touted the new Florida Department of Health policy, Emergency Rule 64DER21-15, as a victory for parental rights that would prevent "the unnecessary exclusion of healthy students" who have been exposed to the highly contagious disease from in-person classrooms.
"Parents have the right to have their healthy kids in school," DeSantis said during a news briefing. "Quarantining healthy students is incredibly damaging for their educational advancement. It's also incredibly disruptive for families all throughout the state of Florida."
"You haven't seen a lot of data or studies to justify those types of draconian actions," he added. "And the places that have done a symptoms-based approach have had very similar outcomes to places that have done more draconian quarantines."
Under the new rule, parents can choose which protocol to implement after their student comes into direct contact with an infected person: either allow their asymptomatic child to return to school "without restrictions or disparate treatment," or put the student into voluntary quarantine for a period "not to exceed seven days" from the point of exposure.
The rule, which goes into effect immediately, also allows students that have COVID-19 and are experiencing symptoms to go back to classrooms even before their symptoms clear or they test negative, as long as they have received "written permission to return to school" from a licensed doctor or registered nurse practitioner.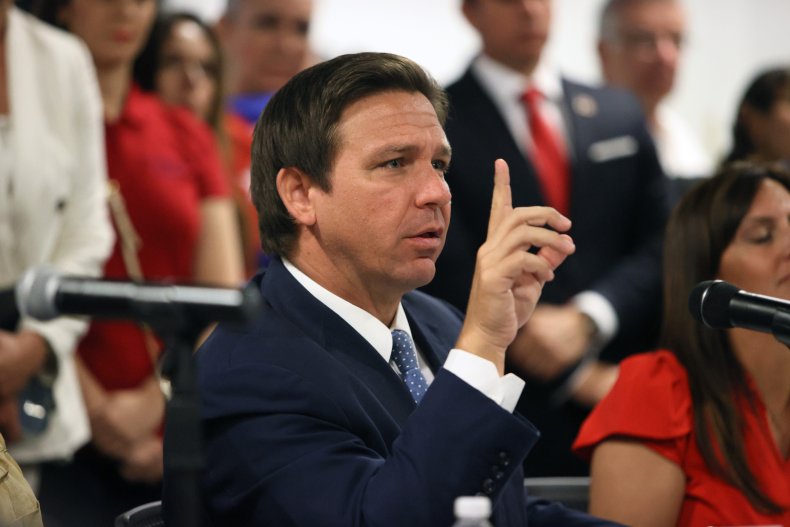 Dr. Joseph Ladapo, Florida's new surgeon general, said in a statement that he and DeSantis "share a similar vision of weighing the costs and benefits of public health policies" and argued there was not "a single high-quality study that shows that any child has ever benefited from forced quarantining policies, but we have seen demonstrable and considerable harm to children."
The rule was the first Florida Department of Health change made under Ladapo, who was appointed by DeSantis on Tuesday. The previous Surgeon General, Dr. Scott Rivkees, left the job on Monday. His departure followed a long period of few public appearances, preceded by a joint appearance with DeSantis at an April 2020 press briefing he abruptly departed after advocating for social distancing amid the pandemic.
DeSantis' decision to appoint Ladapo quickly came under heavy criticism due to controversial statements the doctor has made regarding COVID-19. Last year, Ladapo promoted the unproven and ineffective drug hydroxychloroquine as a COVID-19 treatment, while on Tuesday he downplayed the proven effectiveness of COVID-19 vaccines as "nothing special."
Newsweek reached out to the Florida Education Association for comment.