DeSantis Shows How Conservatives Should Handle the Activist Media | Opinion
Florida Gov. Ron DeSantis rattled cages on the Left once again when his team announced that he would refuse to appear on NBC News and MSNBC shows. The move came after journalist Andrea Mitchell promoted a deceptive narrative about the Sunshine State's decision to reject an Advanced Placement African American Studies court for high schoolers.
Bryan Griffin, DeSantis' press secretary sent an email to the networks informing them of the governor's decision. "There will be no consideration of anything related to NBC Universal or its affiliates until and at least Andrea Mitchell corrects the blatant lie she made about the governor," the email read. Griffin explained that this decision will remain in effect until "NBC and its affiliates display a consistent track record of truthful reporting.
The lie to which the DeSantis camp was referring occurred when Mitchell interviewed Vice President Kamala Harris last week and brought up the feud between the governor and the College Board, the entity that created the African American Studies course. Mitchell asked, "What does Governor Ron DeSantis not know about Black history and the Black experience when he says that slavery and the aftermath of slavery should not be taught to Florida schoolchildren?"
The question itself was mired in inaccuracy. As any real journalist discussing Florida schools ought to know, Florida state law requires the teaching of slavery, civil rights and more. "It is required to be taught, and it absolutely should be," DeSantis himself has said, on on more than one occasion in discussing his Stop WOKE Act, passed last year, which bans specifically ideas inspired by critical race theory in K-12 schools.
The state's Department of Education's Office of Articulation sent a letter to the College Board explaining that elements of the coursework violated the Stop WOKE Act, referring specifically to teachings on queer theory, intersectionality, Black feminist literature, the Black Lives Matter movement, and reparations.
"As presented, the content of this course is inexplicably contrary to Florida law and significantly lacks educational value," state Education Commissioner Manny Diaz Jr. said in a letter to the College Board. He noted that "should College Board be willing to come back to the table with lawful, historically-accurate content, FDOE will always be willing to reopen the discussion."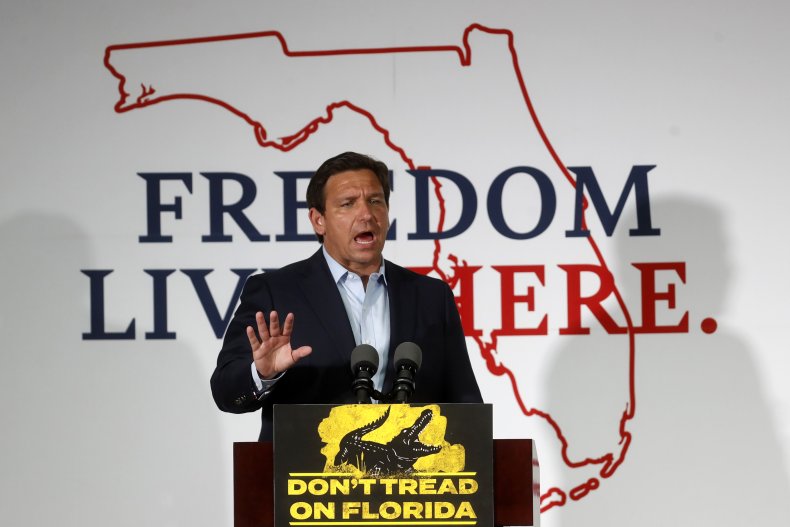 This move ignited the usual accusations of racism coming from progressives, who deceptively claimed DeSantis was trying to ban Black history in schools. Of course, this was a blatant lie, as I explained shortly after the story broke. Yet the College Board did amend the course to reflect the criticisms of the DeSantis administration. Are they, too, censoring Black history? Meanwhile, the Stop WOKE Act, like other Florida state law, also mandates teaching about slavery and racism.
"Contrary to popular belief, Governor DeSantis is not banning Black History," Donique Rolle, a Black history teacher in Florida who teaches 9th grade students, told me. "In fact, Black History is a requirement in public schools. If one wants to know the truth, all they have to do is go to the FLDOE and look at our extensive Black History Standards and curriculum."
This isn't to say I agree fully with the banning of all of the topics in question. I certainly think discussions around reparations and the Black Lives Matter movement are warranted, especially among older children. Students should be given various perspectives on these matters and encouraged to think critically as they come to their own conclusions.
However, members of the press like Mitchell and others do not seem to be concerned with the nuances of this debate, nor are they focused on getting to the truth, which is why it would make sense for any politician to refuse to interact with them. After being called out for falsely insinuating that DeSantis sought to ban teaching about slavery, Mitchell acknowledged that the wording of the question was "imprecise." However, she did not offer an apology.
The role of a journalist is to report the facts, not advance a politically-motivated narrative. There are valid points on both sides of this debate. Unfortunately, our media establishment does not appear to be interested in having an honest conversation on these matters, which is exactly why folks like DeSantis are wise to ignore them.
Jeff Charles is the host of "A Fresh Perspective" podcast and a contributor for RedState and Liberty Nation.
The views in this article are the writer's own.