DeSantis Urged to Untangle Florida's $300M That's Invested in Russia
As companies and governments look for ways to squeeze Russia economically for its invasion of Ukraine, Florida Governor Ron DeSantis faces increasing pressure to pull the state's $300 million in investments linked to the country.
Since the conflict broke out over a month ago, members of both parties have supported sanctions and other measures meant to punish Russian aggression. However, DeSantis, a possible 2024 Republican contender for president, has come under fire for not divesting the state's retirement system from Russia.
Florida's Democratic congressional delegation last week urged DeSantis to immediately divest the Florida Retirement System from Russian-owned or headquartered businesses. The call came in a letter asking DeSantis, in his capacity as head of the State Board of Administration, to "immediately" divest the $300 million worth of investments in Russian-linked companies.
"Given the absence of rule of law in Russia and the close ties between Russian companies, the Russian armed forces, and Russia's elite, any such investments simply provide resources towards achieving Vladimir Putin's heinous agenda – murdering innocent Ukrainians, reinventing the Communist Soviet Union, degrading democracy, and making the American people and Floridians less safe," reads the letter signed by the 11 Florida Democrats.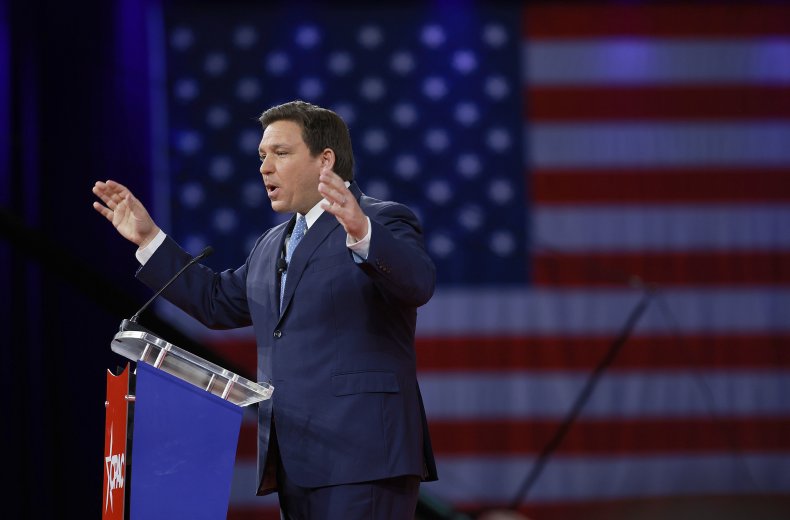 The letter said some of the companies Florida has investments in are "supplying the Russian armed forces and lining the pockets of Putin and his allies." Additionally, the letter said Russia is supporting the authoritarian governments of Venezuela and Cuba.
The U.S. and its allies have imposed punishing sanctions on Russia. State governments, led by both Democrats and Republicans, have also sought to distance themselves financially from Russia. A handful of governors ordered state-run liquor stores to stop selling Russian vodka.
A search of the governor's website over the last month shows only one statement issued by DeSantis that mentions Russia. The statement, issued March 11, took aim at President Joe Biden for engaging with the oil-rich country of Venezuela, whose left-wing government has come under fire for human rights abuses. The statement included a quote from a restaurant owner criticizing Biden for targeting Russia financially while seeking oil from Venezuela.
DeSantis has not shied away from wading into international controversies. Last year, the governor placed Ben & Jerry's parent company Unilever on a list of companies that Florida could divest from over its boycott of Israel.
The Florida House earlier this month punted on an amendment prohibiting the State Board of Administration from investing in any company that does business with the Russian government, reports the Tampa Bay Times. Republican legislators prevented the amendment from advancing over a technicality, the paper reports.
"I tried to #CancelRussia by divesting $300m of Florida's Retirement Systems savings fueling a war criminal," Democratic state Representative Andrew Learned, the sponsor of the legislation, said on Twitter last week. "Florida GOP blocked me."
Newsweek has reached out to DeSantis' office for comment.