DeSantis Vows to 'Vindicate' Parental Rights As Florida Schools Impose Mask Mandates
Florida Governor Ron DeSantis vowed to "vindicate" parental rights as more Florida school districts consider imposing mask mandates for the upcoming academic year.
Speaking at a press conference in Surfside on Tuesday, DeSantis said he believed it should be up to the parents to decide whether to force their children to wear face coverings during in-person instruction.
"I don't think government should override that, so for me it's about the parents and it's about trying to vindicate parents' ability to make these decisions," the Republican said.
At least two school districts—Leon County and Alachua County—will require students to wear masks, citing concerns over the recent surge of COVID-19 cases fueled by the Delta variant.
"If something happened and things went sideways for us this week and next week as we started school, and heaven forbid we lost a child to this virus, I can't just simply blame the governor of the state. I can't," Leon County Superintendent Rocky Hanna said during a press conference on Monday.
The school's mandates go against DeSantis's executive order making face masks optional across the state in schools.
On Monday, the governor's office released a statement threatening to withhold the salaries of superintendents and school board members who impose mask requirements.
When asked Tuesday about the possibility of pulling state funds for districts with mask mandates, DeSantis said his administration will do "whatever we can to vindicate the rights of parents."
"You're free to recommend. You can encourage whatever you want, but I just don't think you can override the rights and the decisions of the parents," DeSantis said.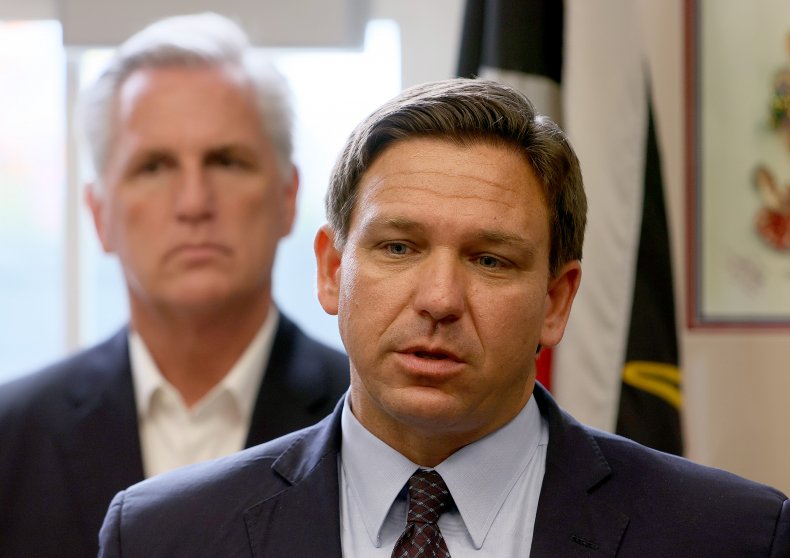 The superintendent of Miami-Dade Public Schools has said his district, which is one the state's largest public school systems, is also considering mask requirements when schools open in the next few weeks.
Miami-Dade County Public Schools' superintendent Alberto Carvalho said he won't be intimidated by DeSantis's threat to withhold pay.
"At no point shall I allow my decision to be influenced by a threat to my paycheck, a small price to pay considering the gravity of this issue and the potential impact to the health and well-being of our students and dedicated employees," Carvalho said in a statement to CBSMiami.
Florida is seeing a significant increase in COVID-19 cases.
The Centers for Disease Control and Prevention (CDC) reported 23,903 new cases in Florida on Friday, which was the state's highest single-day total since the start of the pandemic. The state accounted for 19.1 percent of the country's new cases on Friday, according to the CDC.