DeSantis vs. Gillum Emerges as Trump Referendum Race for Florida Governor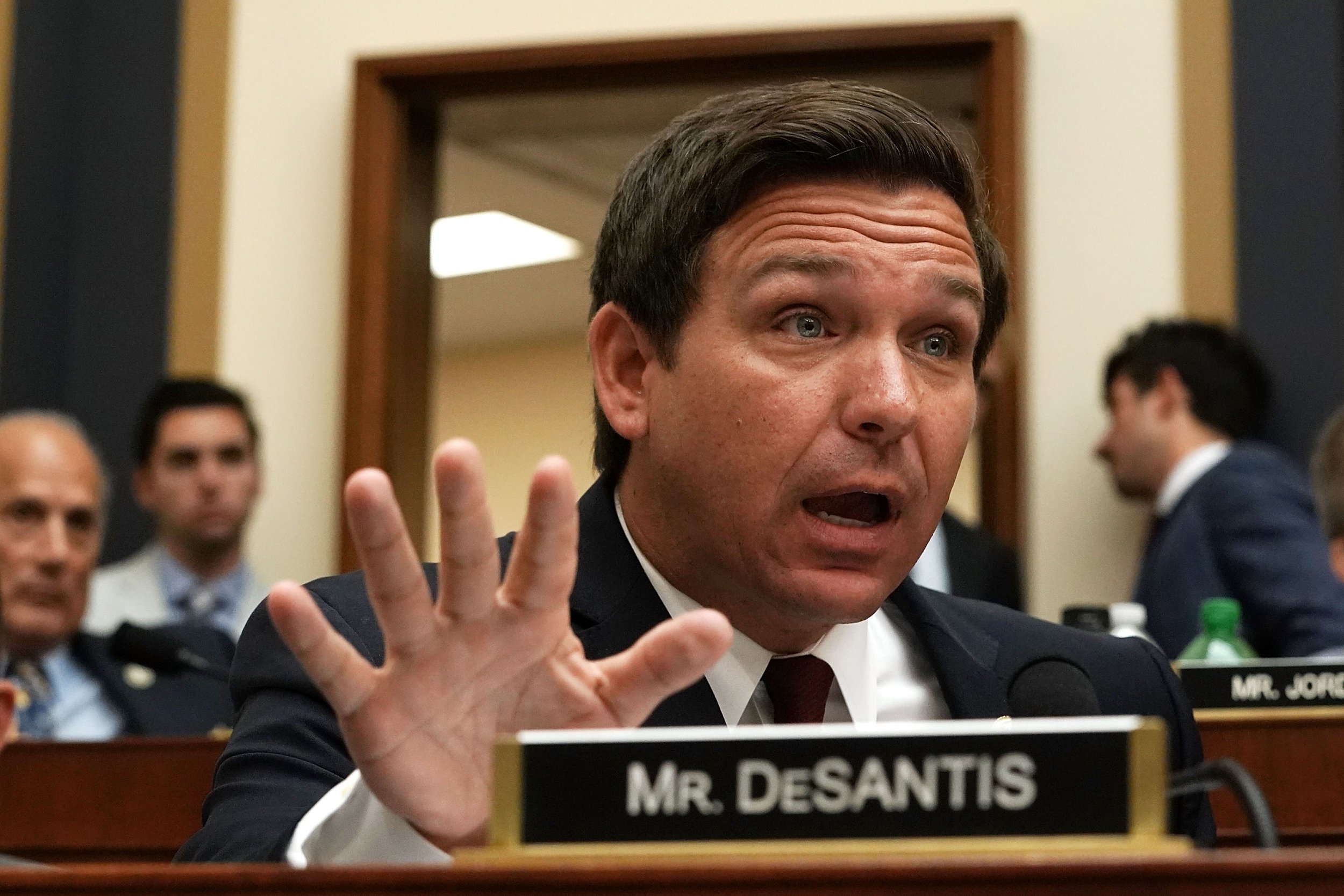 The Florida governor's race is on between Representative Ron DeSantis and Tallahassee Mayor Andrew Gillum in what can only be called a Trump referendum showdown with race and ideology at the forefront.
DeSantis, a Republican, is President Donald Trump's hand-picked candidate who will face Gillum, the young, black progressive mayor who pulled quite an upset victory in defeating former congresswoman Gwen Graham for the Democratic nomination. The result was so unexpected that few polls existed for a DeSantis vs. Gillum race by late Tuesday night when primary results became evident.
That will quickly change, however, since political observers agree the general election battle will be intense, considering Florida is America's largest swing state. In DeSantis, it will be almost like having Trump himself on the ballot versus a far-leaning liberal who could become Florida's first black governor.
The race will be "unlike any Florida has seen between candidates who defied old-school political thinking and won in an era where Trump inspires both sides of the political spectrum in different ways," said The Associated Press in framing the matchup.
Here's how one Florida newspaper envisioned the DeSantis-Gillum race early Wednesday:
"On the right: U.S. Rep. Ron DeSantis, a 39-year-old conservative, Harvard-educated Iraq War veteran who rode presidential tweets and Fox News interviews to a resounding primary win over Agricultural Commissioner Adam Putnam.
"And on the left: Andrew Gillum, a 39-year-old liberal who with the help of progressive political organizations surged in the last weeks of his campaign to upset a better-funded field."
The AP reported: "DeSantis came from behind with the help of Trump to beat Agriculture Commissioner Adam Putnam, who campaigned longer, raised more money and built the support of the party establishment. Gillum, who could become the state's first black governor, upset a field of five that included former U.S. Rep. Gwen Graham, who was hoping to become the state's first female governor and win the office once held by her father, Bob Graham."
Gillum, backed by Bernie Sanders, reportedly barely mounted a television ad campaign and was in the middle of the pack among five candidates as recently as midsummer before making an August charge, appealing to progressive and black voters. He hinted in an acceptance speech Tuesday night that he wants to take Florida away from the politics of Trump.
"We're going to make clear to the rest of the world that the dark days that we've been under coming out of Washington, that the derision and the division that have been coming out of our White House, that right here in the state of Florida that we are going to remind this nation of what is truly the American way," Gillum said to supporters.
DeSantis, with a strong and consistent endorsement from Trump, won easily in Tuesday's primary, beating Florida Agriculture Commissioner Adam Putnam 56.5 percent to 36.5 percent.
DeSantis thanked the president during a victory celebration in Orlando Tuesday night for supporting him "as somebody who could be a great leader for Florida."
"Our victory is a good victory, anyway," DeSantis said. "But man, to beat someone of his [Putnam's] caliber is a big, big deal."
Trump congratulated DeSantis in a tweet.
"Such a fantastic win for Ron DeSantis and the people of the Great State of Florida," Trump tweeted. "Ron will be a fantastic Governor. On to November!"