DeSantis Wants Legislative Action to Fight Vaccine Mandates, Protect Unvaccinated Workers
Florida Governor Ron DeSantis announced today at an event in Clearwater that he intended to launch a series of legal actions aimed to challenge vaccine mandates and to protect the jobs of unvaccinated workers.
The statement took direct aim at a mandate expected to pass from the Occupational Safety and Health Administration that would require employers with more than 100 employees to implement vaccine and testing requirements. It also targeted President Joe Biden's mandate requiring federal workers and contracting companies to enforce vaccine mandates.
DeSantis said that his administration would fight these requirements in court on behalf of the thousands of workers he expects to be affected. He also said these actions would aim to address the freedoms of employees of Medicaid- and Medicare-funded facilities who also fall under the Biden administration's mandate.
"Nobody should have their right to earn a living conditioned on receiving injections, mandated injections," DeSantis said, as reported by WFLA-TV NBC News Channel 8 in Tampa. "We need to make sure that folks are able to succeed and thrive in the state of Florida. And of course, we have a responsibility to stand up for these important constitutional freedoms, stand against federal overreach, and then make sure that our economy is able to function."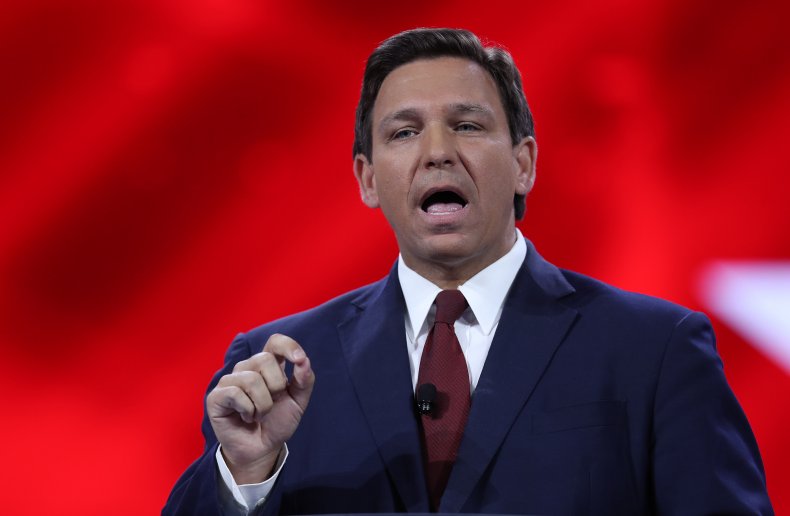 Along with his proposed actions against federal mandates, DeSantis also looks to pass legislation making businesses liable for any medical harm incurred upon vaccination. In addition, he seeks to pass a measure allowing parents to collect attorney's fees if they win a lawsuit against a school district that has implemented a mandate.
The governor plans to call a special session of the state's Republican-controlled legislature later this year in which these actions would be voted upon.
Since the onset of the pandemic, Florida has implemented some of the broadest restrictions on mask enforcement and vaccine mandates. With a full vaccination rate of 59 percent, Florida's the percentage of Florida's vaccinated population stands just above the national rate of nearly 56 percent. However, during the summer's spike in cases the state's intensive care units ranked among the fullest in the country amid lax regulations. Nonetheless, DeSantis remains focused on his agenda.
"We've provided probably the strongest COVID liability protection in the country very early on," DeSantis said. "To now see some of those businesses who were complaining about potential liability turn around and want to fire employees over these injections, I kind of feel like they're stabbing us in the back after we were standing up for them. And so, we're going to be pursuing a number of protections for employees."