Desert Trip Lineup to Include Rolling Stones, Bob Dylan, Neil Young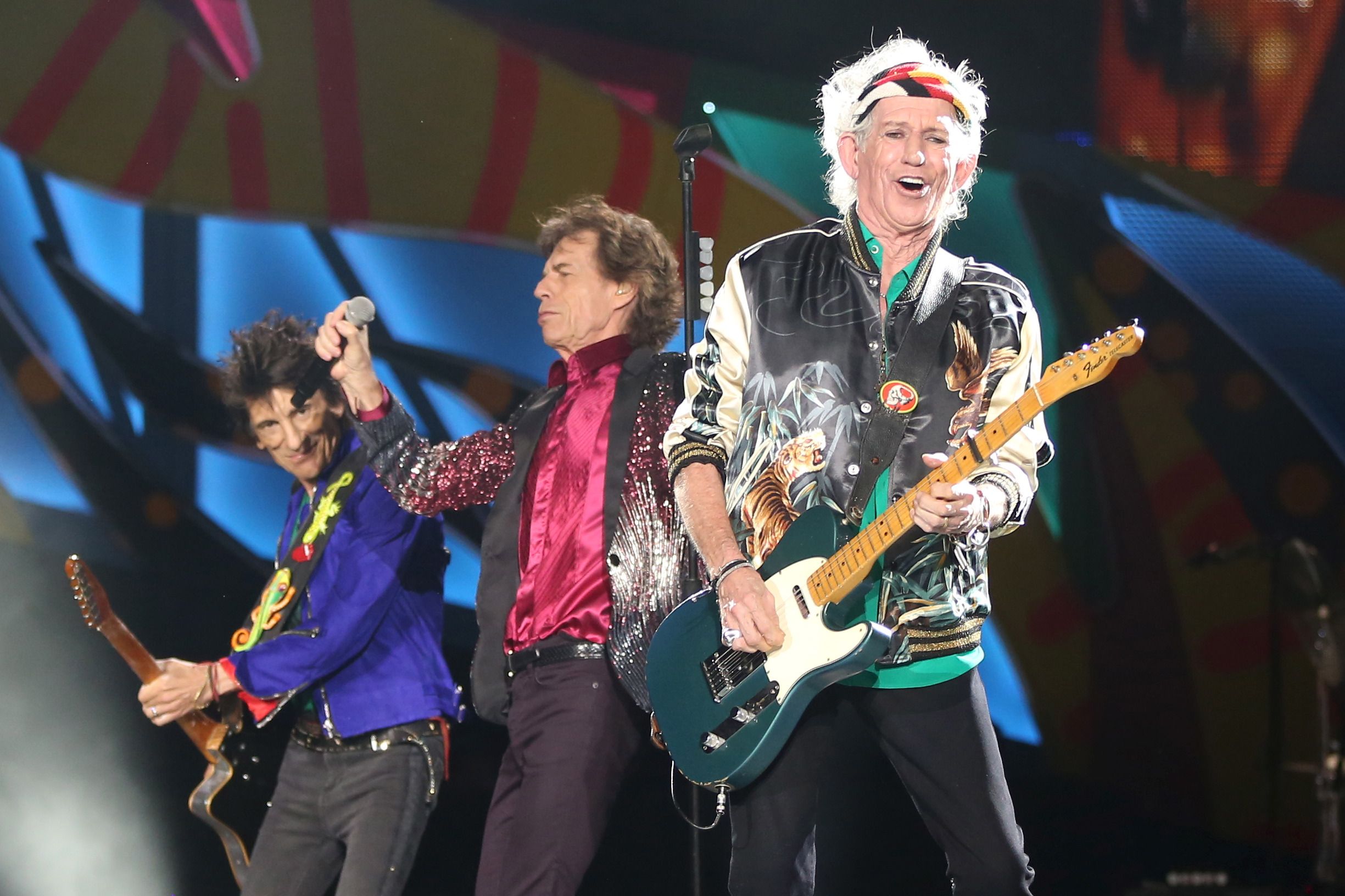 Long live rock...and rock stars.
Moments after a half-dozen of the most celebrated acts in rock 'n' roll history announced their three-day show in Indio, California, snarksters were renaming the event Oldchella. Or "Steel Wheelchairs." Or how about "Vampire Weekend"? Playing off the concert's branded name of "Desert Trip," some were calling the October 7-9 shows "Desert Trip and Fall: The Broken Hip Tour."
It's the ultimate concert event featuring artists who were huge in the '60s and '70s and are now in their 70s: the Rolling Stones, Bob Dylan, Paul McCartney, Neil Young, Roger Waters and the Who splashed across three nights at the Empire Polo Field in Indio—the same site that hosts the annual Coachella Music Festival. Among them they constitute all or part (with McCartney representing the Beatles, Waters Pink Floyd and Young a few acts, including his own solo career) of the most influential bands of the golden age of rock. Only the members of Led Zeppelin, who are not slated to appear, could crack that lineup in terms of influential rock bands pre-1980.
General admission for single-day passes will go for $199, while a three-day pass will run $399. Reserved seats run from $699, $999 and $1,599 for one, two or all three days, respectively. As steep as those prices may appear, connoisseurs of rock 'n' roll and pop culture alike will appreciate that, in some ways, these tickets are priceless.
It was 58 years ago, in 1958, when Danny and the Juniors proclaimed, "Rock 'n' roll is here to stay/It will never die." That may be true, but rock 'n' rollers have yet to conquer mortality. This year alone, David Bowie, Glenn Frey and Prince have all succumbed to the Grim Reaper.
The songs that these artists summoned from within (or from black blues performers who preceded them, but that's another story) have shaped pop culture for half a century. Those same tunes will be playing on whatever listening device is available for at least another 50 years, but the window for seeing their authors play them is fast closing. In rock 'n' roll terms, this is akin to putting Bach, Beethoven and Mozart on the same bill for one final gig.
It was in 1965 that McCartney famously sang, "I believe in yesterday." The organizers of this show understand that there exists a sizable demographic of graying music fans who say "amen" to that. Besides, there will be so much wonderful dramatic irony to this show. The Beatles played their final live show to a paying audience 50 years ago in California, while the Stones' most infamous concert was also staged in the Golden State, at Altamont Speedway, in 1969. With the presidential election less than one month after the event, how surreal will it be to hear Dylan perform "The Times They Are A-Changin'" or Waters "Another Brick in the Wall"?
Desert Trip will be staged in the same state and just one month shy of the 40th anniversary of "The Last Waltz," the iconic farewell show by the Band, which for a period in the 1960s had been Dylan's backing band. That concert, staged at the Winterland Ballroom in San Francisco, featured three artists who will be performing on Desert Trip's bill: Dylan, Young and Ron Wood of the Stones. It also featured Van Morrison, who turned 70 last August, and Eric Clapton, 71.
This event should be the true last waltz, though. Consider the ages of the featured musicians who will be appearing, from youngest to oldest: Pete Townshend and Neil Young are 70; Roger Daltrey, Mick Jagger, Keith Richards and Roger Waters are 72; McCartney is 73; and Dylan is 74. Some 35 years after the Stones put out a compilation album titled Sucking in the Seventies, fans can only pray that this won't be the headline on Desert Trip reviews.