Deshaun Watson and Houston Texans Make History With Eighth Straight Win, Twitter Loves It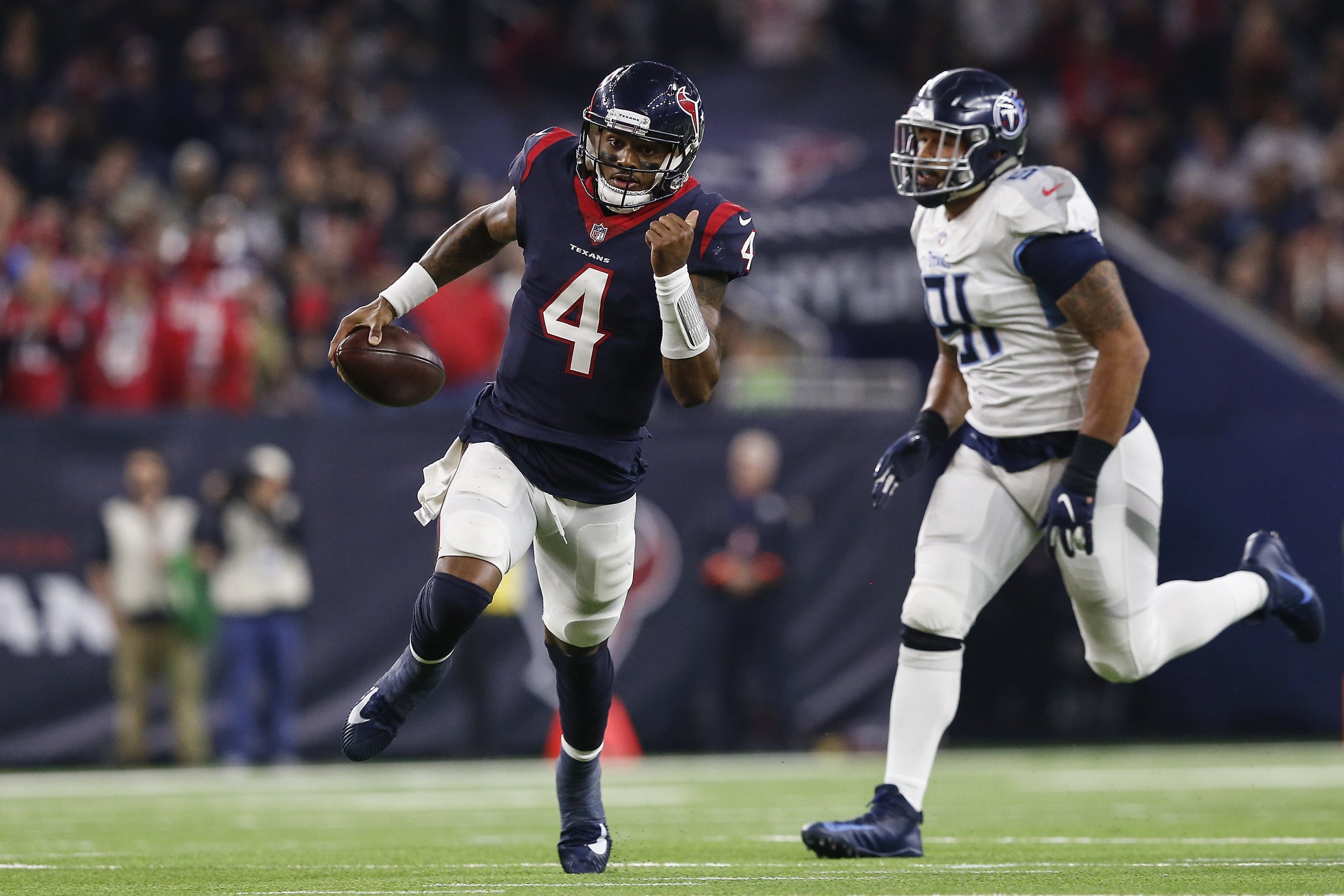 Deshaun Watson delivered an almost flawless performance as the Houston Texans extended their winning streak to eight.
Watson threw 19 of 24 for 210 yards and two touchdowns as the Texans beat the Tennessee Titans 34-17 at home on Monday night. The quarterback also rushed for career-high 70 yards and a score on the ground.
The 12th overall pick of the 2017 draft has now thrown 39 touchdown passes in his first 18 career games, the third most since 1950 behind only Hall of Famers Kurt Warner and Dan Marino, who racked up 44 and 40 respectively.
He also tied Matt Schaub's franchise record by throwing a touchdown pass in his 16th straight game.
An ACL injury prematurely curtailed Watson's rookie season on November 2 last year but he has slowly regained the kind of form that he showed in his first campaign in the NFL and Twitter was awash with praise for the former Clemson star.
Watson can perhaps consider himself unlucky in the sense that an excellent second season is coinciding with a number of quarterbacks delivering stunning performances week in, week out. If it wasn't for the likes of Patrick Mahomes, Drew Brees and Jared Goff, Watson would have a legitimate shot at being in the conversation for the best signal-caller in the league this season.
The Texans are certainly reaping the benefits of Watson's recovery.
After going 0-3 to start the season, Houston has won eight consecutive games, which is both the longest winning streak in franchise history and the longest winning streak of any team that began the season with a 0-3 record.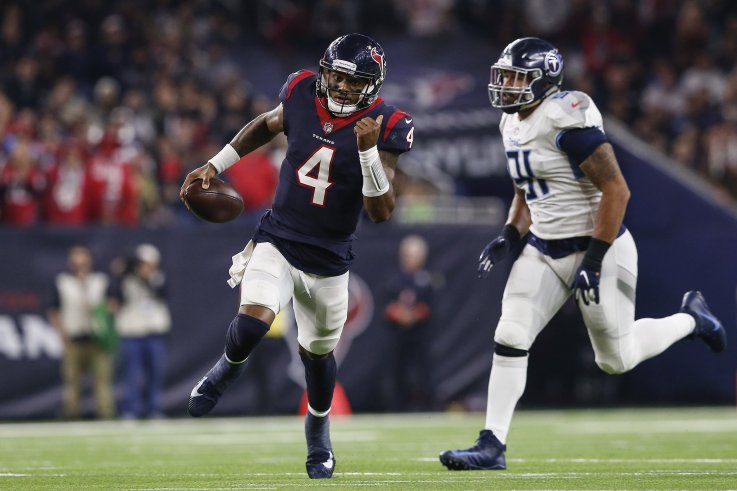 The Texans found themselves 10 points down in the early stages on Monday night, before scoring 27 unanswered points to improve their home record to 4-1. The win strengthened the Texans' grip on the AFC South, where they have a two-game lead over the Indianapolis Colts.
Along with the New England Patriots and the Los Angeles Chargers, the Texans have the second-best record in the AFC, second only to the Kansas City Chiefs' 9-2.
"We need to try and keep getting better," Texans head coach Bill O'Brien was quoted as saying by ESPN. "We need to take the mantra that we're going to improve every day."
Next for Watson and the Texans is an intriguing showdown against Baker Mayfield and the Cleveland Browns, who travel to Houston on Sunday.
Mayfield threw for four touchdowns and 258 yards as the Browns beat the Bengals on Sunday and now has 2,242 passing yards and 17 touchdowns in his rookie season.
Deshaun Watson and Houston Texans Make History With Eighth Straight Win, Twitter Loves It | Sports