'Designated Survivor' Kiefer Sutherland Talks 'Black Ops 4' & The Value of Games
Kiefer Sutherland is best known for his roles on Designated Survivor and 24, but this month he swapped his top-secret credentials for a cowboy hat to perform as Gideon Jones in the latest chapter of Call of Duty: Black Ops 4 Zombies. Set in 1912 England, "Dead of The Night" features an ensemble cast that includes talent from Flash Gordon to Les Miserables and Game of Thrones. Sutherland recently spoke with Newsweek to discuss how Jones, and acting in video games, has enriched his extensive career.
In "Dead of the Night," Jones encapsulates the uncomfortable role of a Wild West performer invited to parlay at a massive mansion filled with British luminaries. Spread over just a few days of recording, Sutherland embraced the sudden opportunity to let loose as much as possible.
"I think what's really fun with this game specifically is that all the characters are really big," he said. "Anytime you get a chance where somebody says you can't go too big with this and to go over the top and have fun, there's a real freedom in that."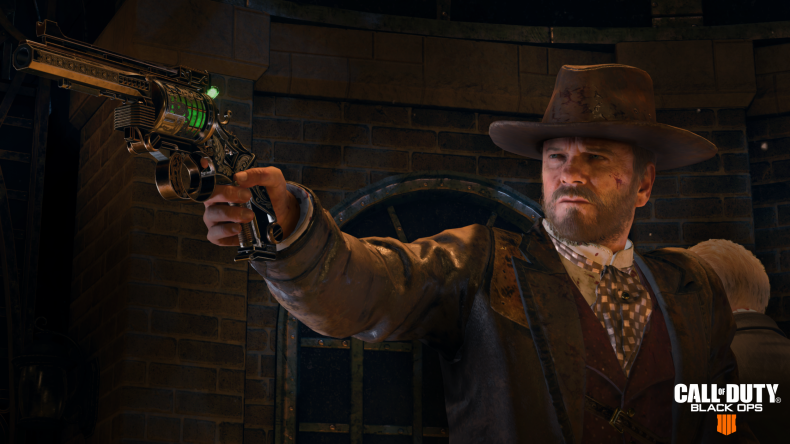 But for Sutherland, being able to embody the spirit of a brash gunslinger is just one perk of the job. Having previously acted in 2008's Call of Duty: World at War and 2015's Metal Gear Solid V, he's also been fascinated by what he describes as "an incredible advancement in [video game] technology that's really impressive."
When he started recording for Black Ops 4, Sutherland was taken aback by how far the creative process had advanced over just a few short years. "The first time I ever did [motion capture] we were stitching 50 little metal dots on my face. For this game we did not need to do that because the facial recognition was better," he said. "Technologically speaking, I was floored by [Treyarch's] ability to do that."
Shifts like these, Sutherland feels, are more significant than others in entertainment might realize. "Especially after experiencing the last 10 years with the huge advancements that have been made in video game technology, I've always believed that the advancements made in film making are not as striking or as large," he mused.
The actor also made it clear that this growth isn't lost on those designing games either. "When we were doing Metal Gear, we had to capture a horse. And the guy who had to plant all those little dots on my face was a game designer. When we first saw the images of that horse, he was in shock because you could see the every little detail. He was stunned because he'd never seen anything like that. When I see that kind of commitment and that kind of passion between the gamers and people making the games," Sutherland assured, "that becomes a really cool place to work in."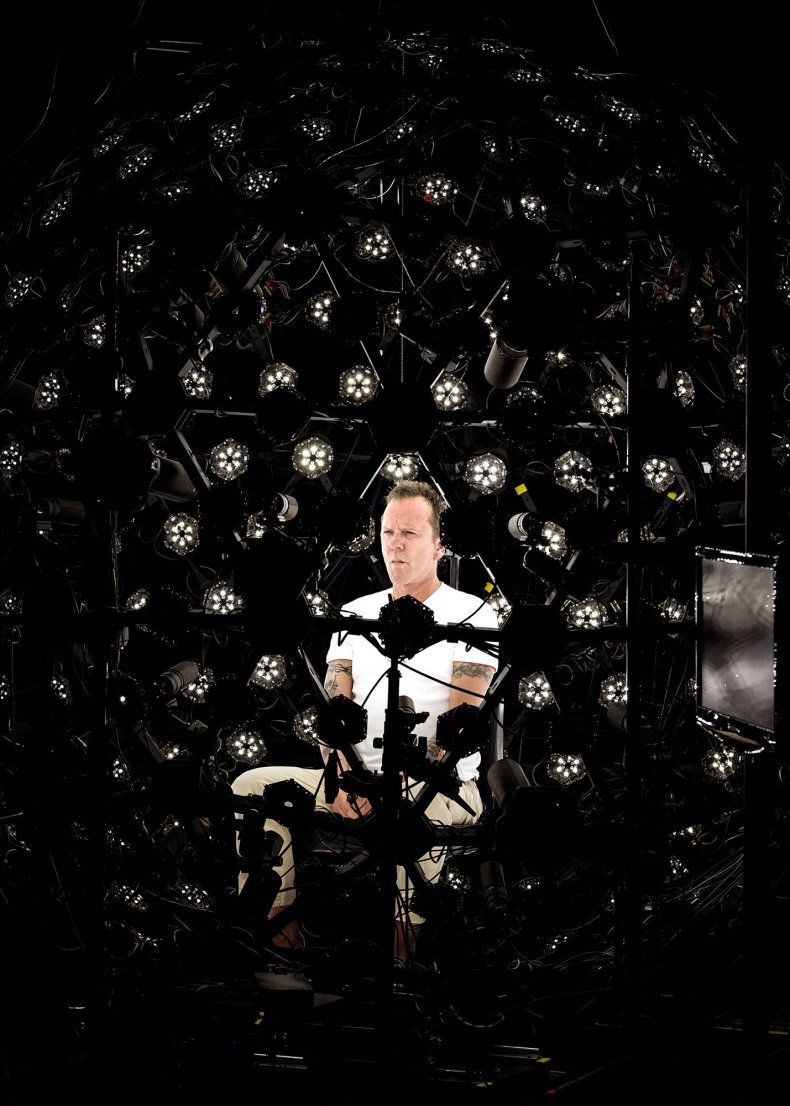 Despite not being a gamer himself, Kiefer also views games as a vehicle to pioneer the future of television and film. "I inevitably of see the two mediums connecting at some point," Sutherland postured. "I would not be surprised to see film where you do the voice work followed by motion capture to create the scene. It's impossible to not expect that to be tried at some point probably very soon."
For many of his Hollywood colleagues on shows like Designated Survivor, however, roles in games still aren't common. Sutherland suggested this wasn't due to a lack of respect for the medium, but rather a lack of awareness and available work. "It's not that actors who are approached don't want to do it," he explained. "It's just that, at this stage, most of the people I know haven't had the chance to see it."
Above all, Sutherland believes keeping a pulse on new and classic forms of entertainment has enriched all sides of his career. "It opens you up, when you've done something like I have for 37 years, to be able to start over with something like this."
Perhaps more poignantly, then, the reflective Sutherland might have more in common with Gideon Jones than it appears. Similar to how work in games has revived Sutherland's passion for acting, Jones is a character that never totally dies. "The great thing about Gideon Jones is that, if he gets killed, all you have to do is press start again and he comes back to life," Sutherland said. Surely such an attribute would give Jones the edge in a battle against Jack Bauer.
See more from Kiefer Sutherland when the third season of Designated Survivor debuts on Netflix. The "Dead of the Night" Zombies chapter is available with the Black Ops Pass for Call of Duty: Black Ops 4.