Designer Martino Gamper Builds Musical Chairs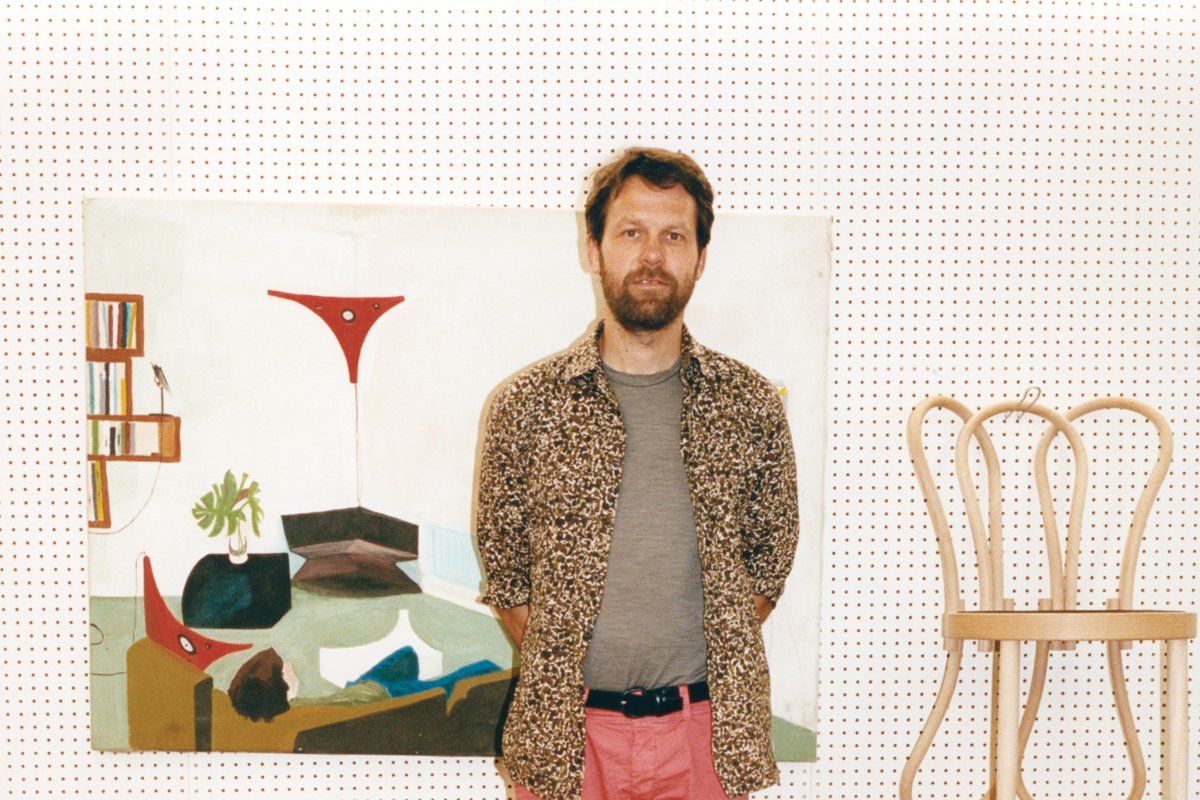 Plenty of designers work to the sound of hip-hop, but Martino Gamper may be the only one who follows its principles. He builds his works from fragments of other people's furniture "the way musicians would sample something," he says, Skyping from his studio in London. For his most famous project, called 100 Chairs in 100 Days and first shown in 2007, he amassed a vast store of used furniture. Then he broke those pieces down and assembled new chairs from their parts, allowing himself 24 hours to finish each work.
Gamper, who is 40, started life helping out on the family farm in Merano, Italy. He was apprenticed to a local cabinetmaker at age 14, eventually became a sculptor in Vienna, then a drafting-table slave in Milan, and finally graduated from the Royal College of Art in London. His eureka moment came in 2001, when he and a roommate, fellow designer Rainer Spehl, needed to furnish a flat: "We kept finding furniture on the street, and it seemed natural to make something out of it."
They were invited to participate in an outdoor fair organized by the great Victoria and Albert Museum for decorative arts and decided to follow up on their idea, producing hybrids on the spot from old tables and chairs. "People could choose the elements ... and we would make something ad hoc out of it," Gamper remembers. "There was something there that I liked, that I said should be part of what design can be."
He also sees a "slightly political sense" in his methods, "showing the world what you can do with something that seems to have left the cycle of consumption." More recently, as his career has soared, the "leftovers" he uses have sometimes gone upmarket. Gamper's gallery in Milan, called Nilufar, which will be showing his $1,500 "PostMundus" chair at the Basel design fair, has acquired objects by the great Italian modernist Gio Ponti for Gamper to use as source material.
Gamper insists that his "remixes" show respect for his modernist forefathers, but he also sees himself as very far from their vision of utopias midwifed by design. "I'm not designing to create a new future," he says. "I'm kind of living today, with the past."