'Despacito' Singers Luis Fonsi, Daddy Yankee Tell Venezuelan President to Stop Using Song for 'Dictatorial Regime'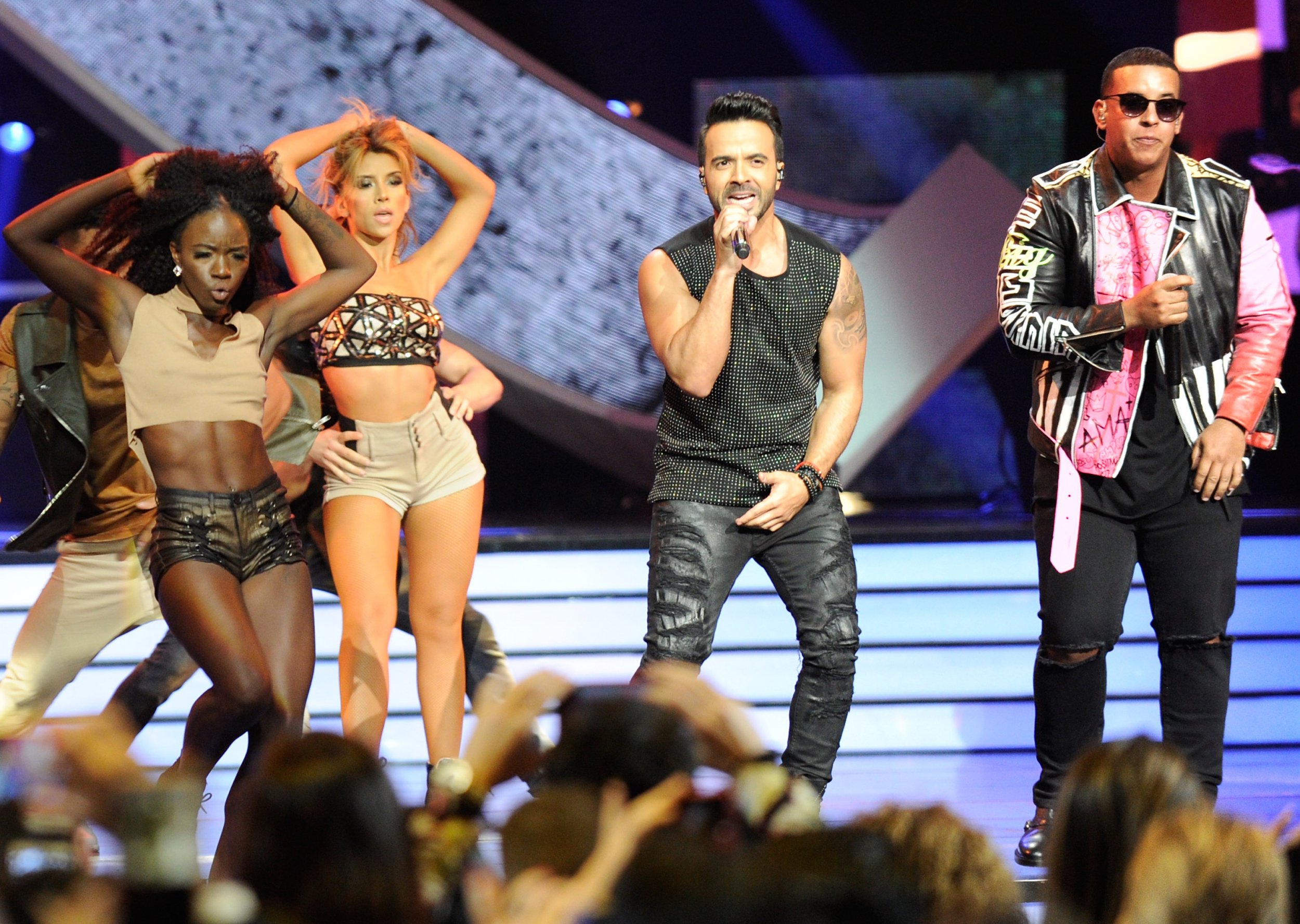 The artists behind the hit-single "Despacito" slammed Venezuelan President Nicolás Maduro on Monday for "illegally appropriating" their song and tweaking the lyrics to promote elections related to a controversial attempt to rewrite the country's constitution.
In an Instagram post, Daddy Yankee, a Puerto Rican reggaetón star, shared a news story about Maduro with a big red cross drawn across it and accused the Venezuelan leader of using the song without permission.
"What can you expect?" he wrote, "Of a person who has stolen so many lives from young dreamers."
"That you illegally appropriate a song (Despacito) does not compare with the crimes you commit and have committed in Venezuela," he added. "Your dictatorial regime is a joke, not only for my Venezuelan brothers, but for the entire world."
On his Instagram account, Fonsi, who is also Puerto Rican, wrote: "At no time have I been consulted, nor have I authorized the use or change of 'Despacito's' lyrics for political purposes, much less in the deplorable situation that a country that I love as much as Venezuela is in."
"My music is for all those who want to listen to it and enjoy it, not to be used as propaganda that tries to manipulate the will of a people who are crying out for their freedom."
Related: For Some Venezuelans, Shopping is Better in Prison
Maduro used the song to encourage people to vote on July 30. That's when Venezuelans will decide who will represent them in the country's Constituent Assembly and eventually rewrite the constitution. Maduro's effort to do so has prompted nationwide demonstrations aimed at toppling the president. The protests have left at least 102 people dead and another 1,200 people injured.
Rewriting the constitutional is immensely unpopular in Venezuela, where the pollster Datanalisis found that 85 percent of people oppose the move, and many believe it's a power grab by Maduro ahead of next year's presidential elections. Others fear the vote could dissolve the opposition-led parliament. Those in favor of rewriting the constitution, however, say the president is simply hoping to restore peace in his fractured country.
Maduro is not the first world leader whom musicians have criticized for using their songs. During the 2016 U.S. presidential election, artists such as the Rolling Stones, Aerosmith and Adele slammed Donald Trump for playing their music at campaign events, while Queen famously ordered the New York real estate mogul to stop using "We Are the Champions" during his appearances. As the group's guitarist Brian May put it, according to the website NME: "I will make sure we take what steps we can to disassociate ourselves from Donald Trump's unsavory campaign."
'Despacito' Singers Luis Fonsi, Daddy Yankee Tell Venezuelan President to Stop Using Song for 'Dictatorial Regime' | World