Desperation Grows at Sharm el-Sheikh Airport After Russian Disaster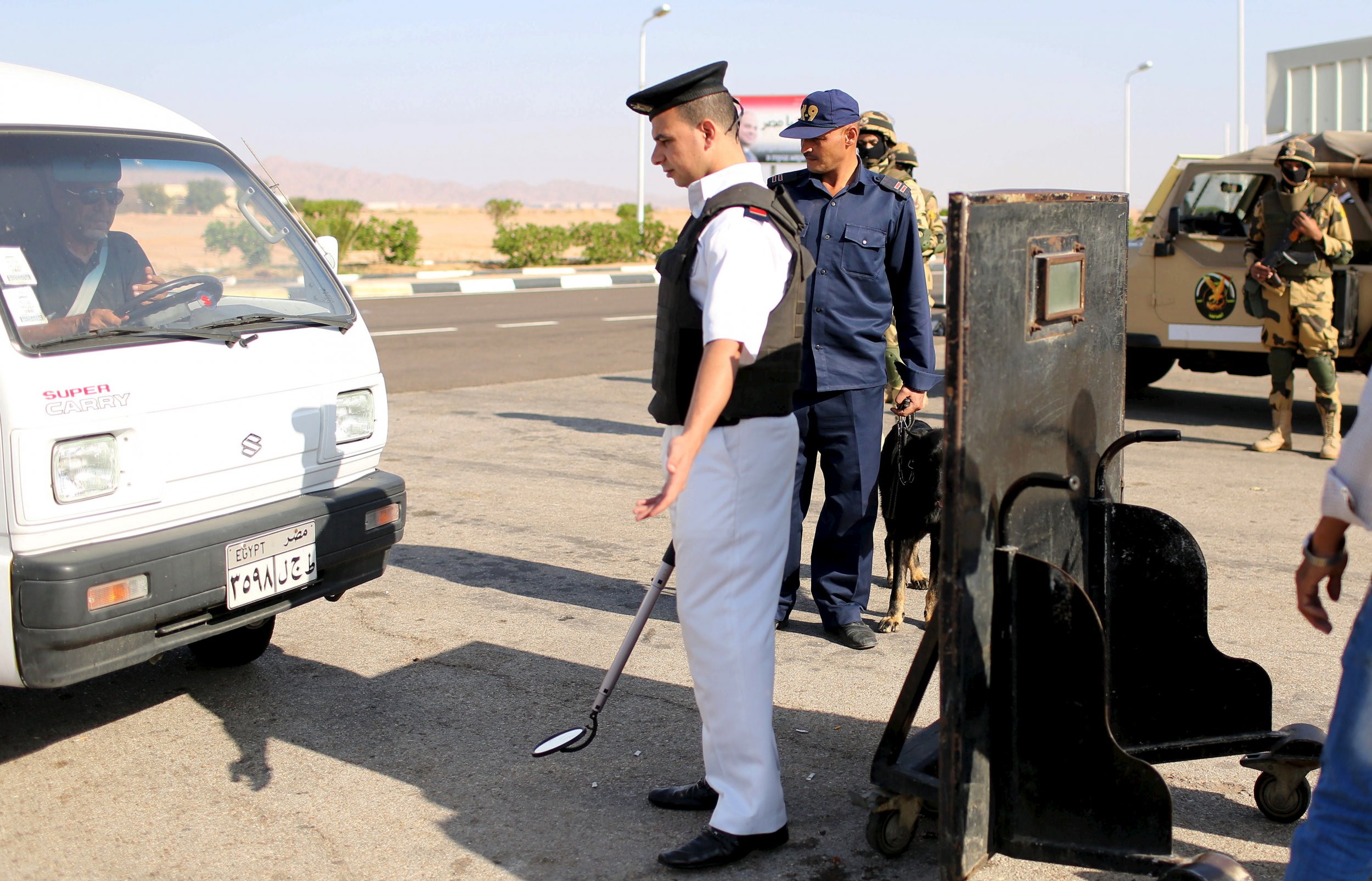 SHARM AL-SHEIKH, Egypt, (Reuters) - A vacationer stranded in Egypt's Sharm al-Sheikh airport was wearing a T-shirt with the slogan "take what you need"—summing up the growing desperation and chaos at the resort following the crash of a Russian passenger plane.
Hundreds of people, mostly Russians and Britons, were told by officials that their check-in luggage would not be making the trip back with them, one week after the Airbus A321 slammed into the Sinai Peninsula.
It is just one obstacle tourists face and there may be more as Western countries raise the possibility that a bomb planted by Islamist militants knocked the plane out of the sky.
Outside the terminal were a dozen parked buses, all carrying more visitors wondering when they will finally head home.
Policemen wearing bullet proof vests carried assault rifles and an army van brought in troops for reinforcements.
The mayhem piled more pressure on Egyptian authorities, who depend heavily on tourism for revenue, to show they are providing adequate security for impatient foreigners. "They've gone from one extreme to another. It went all the way from insecure to very secure," said Alexander McFadzean, 55, a transport manager eager to get back to Yorkshire.
He was initially meant to travel on Thursday.
Western governments have said the crash which killed all 224 passengers and crew may have been caused by a bomb and several countries have suspended flights to Sharm al-Sheikh resort, from where the Russian plane took off.
Egypt has said it has not ruled out any scenarios but stressed the investigation should take its course. Some passengers are drawing their own conclusions.
"If they had the same level of security they have now before this happened, it wouldn't have happened," McFadzean said.
Airport security was lax when he first landed, two weeks before the disaster, he said. "Airport staff offered to fast-track me if I paid 50 [British] pounds. They were going to let me jump the queue."
Reuters could not immediately confirm that.
A spokesman for Egypt's civil aviation ministry said Sharm al-Sheikh airport followed all international security procedures and had been inspected by several international delegations, including a British, one weeks ago.
GOODBYE BAGGAGE
As the terminal filled up with hundreds of tourists hoping to leave after a tense week, a group of easyJet officials tried to convince a customer to leave his bag behind while he argued he needed its contents with him on the plane.
A pile of bags lay abandoned in a corner.
"They said that we shouldn't take any baggage with us on board, so we have to keep it somewhere, I don't know where, put our addresses and then they will somehow transport it to Russia," said Julia Suvrova, 33.
"How, who will do it, I don't know. I will say goodbye to my baggage," she said. McFadzean blamed both the Egyptian and British government for the disorder and said Prime Minister David Cameron had not "thought about the consequences" of suspending flights.
NO COMMUNICATION
Many British tourists interviewed said their government was not doing enough to communicate vital information to them.
Several that were standing at a queue yelled "no communication" in unison when a Reuters reporter asked one about her concerns.
"We found out from our Thomas Cook representative that our flight was canceled. We were meant to fly out on Thursday," said young holidaymaker Sheila Smith.
Her family was told to come to the airport on Friday but then that flight was also canceled.
"She's meant to be at school," her mother said.
A British official said the government was coordinating with operators to provide more information and that officials were now visiting hotels to communicate with nationals. Many tourists said they did not feel unsafe because security had been obviously strengthened since the crash.
If it turned out the Islamic State group, which has militant allies in the Sinai, had in fact brought the plane down as it claimed, they would reconsider coming back.
Outside the airport two policemen rode a single beach buggy, patrolling the perimeter.
A large sign behind them greeted visitors to Sharm al-Sheikh with the words: "Welcome to the city of peace."