Former Vice President Joe Biden performed better against Senator Bernie Sanders in several Super Tuesday Democratic primaries than former Secretary of State Hillary Clinton could manage in one-on-one contests against the senator four years earlier.
Biden bested Sanders in both Minnesota and Oklahoma, states where the senator beat Clinton in 2016. As of late Tuesday night, he was also winning in Massachusetts and Virginia by bigger margins than Clinton did the previous primary season, despite facing additional competition for the moderate vote from former New York City Mayor Mike Bloomberg.
The former vice president has made a remarkable comeback after severely underperforming in the first three nominating contests. His resurgence may have been boosted by last minute endorsements from his former fellow moderate candidates Senator Amy Klobuchar and former South Bend, Indiana Mayor Pete Buttigieg, both of whom dropped out of the race just before Super Tuesday.
However, there are some key differences between the two nominating cycles. Super Tuesday in 2016 involved 11 states, while the 2020 version adds four. There are also four major candidates competing in 2020, but only Clinton and Sanders remained in 2016.
Sanders does appear to be doing significantly better in Texas than he did in 2016. Clinton crushed Sanders in the state by 65.2 percent to 33.2 percent. The final result of the 2020 primary was not clear late Tuesday night, but Sanders and Biden were locked in a tight contest.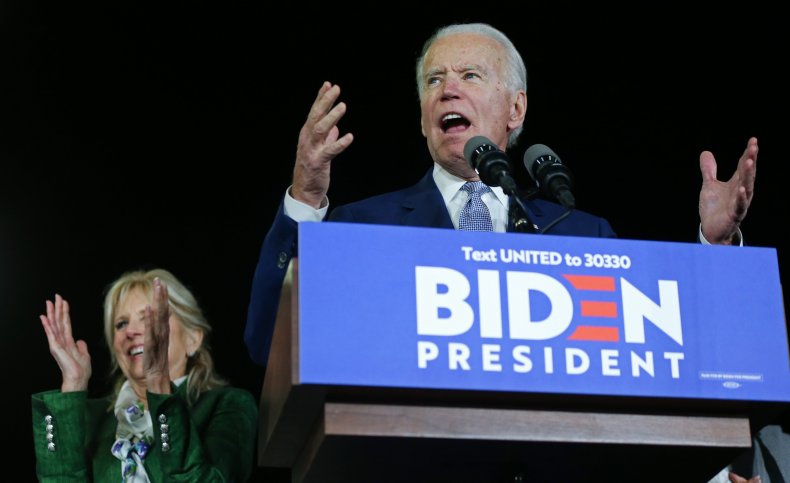 Sanders also lost several states by smaller margins to Biden than he did against Clinton four years earlier. Clinton beat Sanders by 33.7 percent in Tennessee in 2016, but Biden's margin was 16.7 percent with 98 percent of the vote counted in 2020. Clinton won Arkansas by 36.6 percent; Biden led Sanders by 18.1 percent in the state late Tuesday night. Clinton bean Sanders in Alabama by a massive 58.6 in 2016, while Biden led with 46.3 percent with 93 percent of the vote accounted for.
Although Bloomberg likely won some votes that might have otherwise gone to Biden, the same can probably be said of Warren with regards to Sanders. Both Bloomberg and Warren won significant numbers of votes on Tuesday, while still failing to come up with any significant results other than Bloomberg's win in delegate-light American Samoa. However, neither candidate had indicated they were considering dropping out of the race as of Tuesday night.
Biden appears to be the clear overall winner of the night and once again the frontrunner, but the nomination is far from sealed. Six more states will be the next to vote on March 10.