Despite Dog's Involvement, Here's Why There's No Active Bounty on Brian Laundrie
Despite Dog the Bounty Hunter's involvement in the search for Brian Laundrie, an official bounty has yet to be issued for Gabby Petito's fiancé because he has not been apprehended by law enforcement.
Professional bondsman Mike Harrison of Harrison Bail Bonds in Florida told Newsweek that Laundrie would have to be arrested and released on bond—then skip trial—before a bounty is issued.
"A bond is what gets you out of jail, and if you fail to appear on your bond then there is a warrant issued for your arrest for failure to appear on the court date," Harrison said.
While a federal arrest warrant has been issued for Laundrie, accusing him of bank card fraud, Harrison said that since he has not been arrested he has not violated any bond conditions, so no judge has set a bounty.
"There has not been a breach of the bond," Harrison said.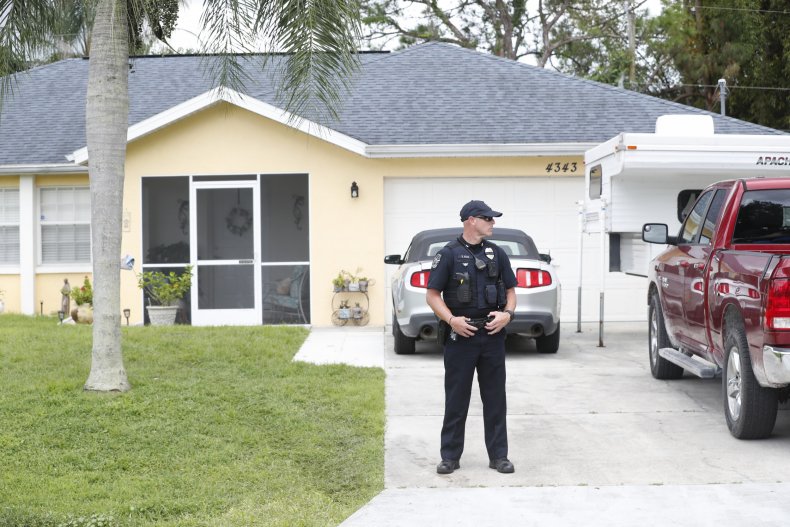 Harrison also noted that Florida has strict laws surrounding bounty hunters, such as Dog, whose given name is Duane Chapman. In Florida, you have to be a licensed bondsman or a licensed law enforcement official to apprehend someone who violated bond conditions, Harrison said.
While Chapman continues to search for Laundrie, who has been missing for over a month now, online records obtained by the New York Post show that Chapman does not have a bail enforcement agent's license in Florida.
"I don't think he's personally going to put handcuffs on anyone because that'd be kidnapping and false imprisonment," Harrison told the Post. "If he finds him, he's going to have to call law enforcement."
In the absence of an official bounty, Chapman has offered reward money for information leading to Laundrie's arrest. Chapman's team previously told Newsweek it has added $10,000 to the previous $170,000.
Laundrie's parents told authorities that they believed their son went on a hike in Florida's Carlton Reserve on September 13.
Laundrie and Petito went on a cross-country road trip in July, and Petito went missing the next month. Petito's parents said they last heard from her during the last week in August and reported her disappearance on September 11.
Ten days before she was reported missing, Laundrie returned home to his parents' home in North Port, Florida.
Petito's remains were eventually found in a remote area of Wyoming's Grand Teton National Park, and earlier this month, the Teton County coroner ruled that she died by manual strangulation. Laundrie has not been charged in the homicide, but he remains the sole person of interest in her disappearance and death.