Despite GOP Revolt, Boehner Remains House Speaker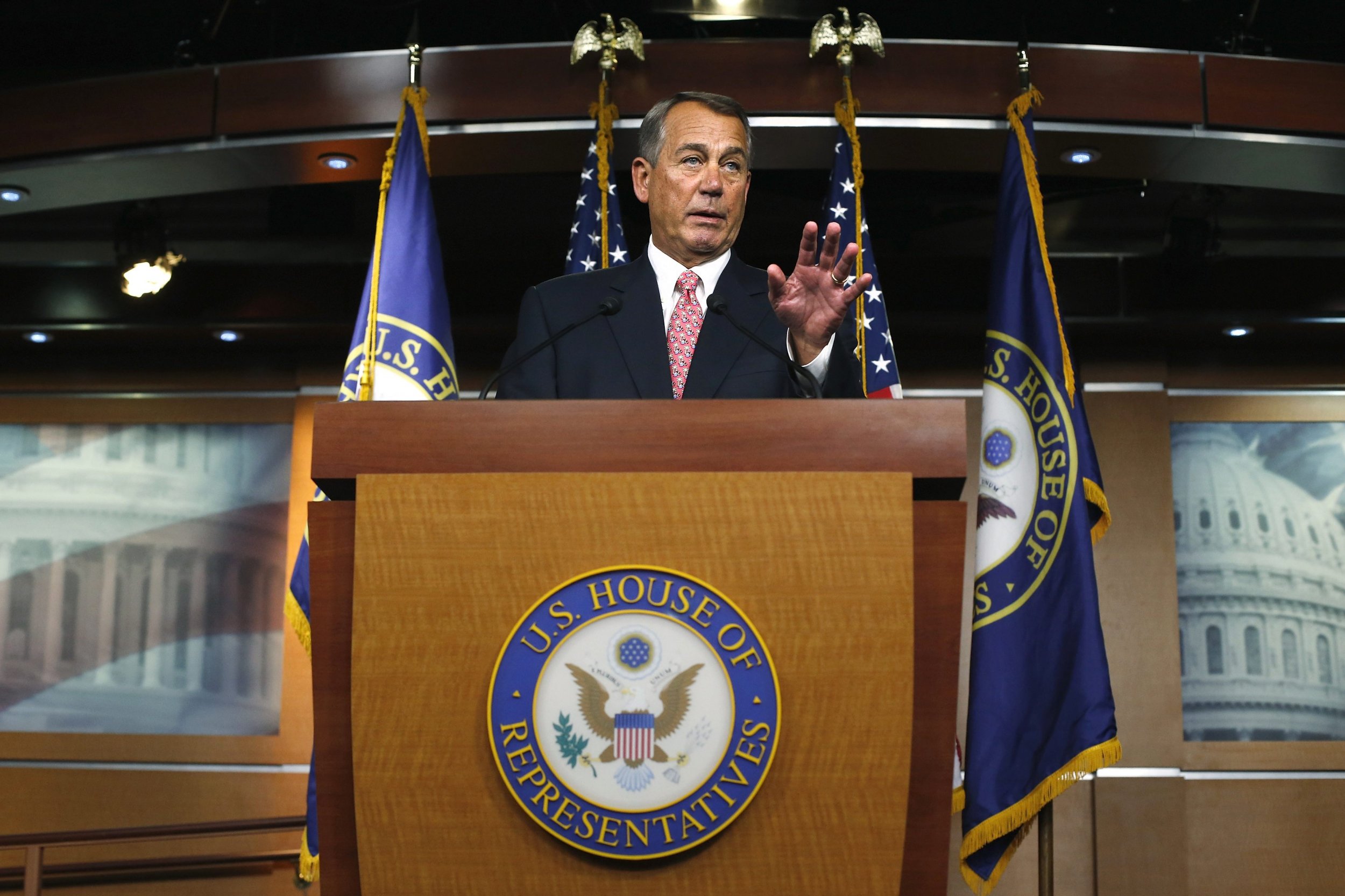 Conservatives still simmering over John Boehner's leadership—from his inability to stop health care reform to his willingness to compromise on the budget—jammed phone lines in Washington on Tuesday in an attempt to replace the speaker of the House. But the effort was all for naught, as hours later, Boehner cruised back to the podium with 11 votes to spare on one ballot.
The internecine spat occurred on what should have been a celebratory first day for Republicans, who now control Congress. The spectacle left some mainstream House Republicans peeved that fractious members of Boehner's right flank continue to challenge the speaker's and the GOP's hopes for governance going into 2016.
"It's time to put all this silliness behind and move on," Representative Phil Roe, R-Tennessee, told reporters before the vote. "We're on probation. If we don't perform…[voters] can make a pivot in a heartbeat."
One Republican congressional source, who asked for anonymity because he wasn't authorized to speak on the record, suggested that the vote was the last gasp of a movement that once threatened to shift Congress further to the right of the mainstream GOP. "The 15 or so GOP members that caused problems in the 113th don't have the numbers anymore," the source said. "The GOP majority is too big."
But not everyone agreed that the efforts of the movement had become irrelevant. Aaron Blake at The Washington Post pointed out that although Boehner won on one ballot, the defection of 25 of his party members hasn't happened in 100 years.
One of the rebels, Iowa Representative Steve King, wrote a list of complaints against the speaker on Breitbart.com on Sunday.
"Conservatives have seen their initiatives blocked by the speaker while he twisted arms for Obama," King wrote. "Our national debt is over $18 trillion. Obamacare is fully funded. Obama's executive amnesty is fully funded."
The rebels—who were pulling for either Texas Representative Louis Gohmert or Florida's Ted Yoho to replace Boehner—didn't expect to win, but they wanted to show that they were still a powerful force within the party.
"I think we need to articulate a vision for the country, a vision for this conference," Yoho told reporters late Monday. "I threw my hat into the ring so people could have a choice and an alternative."
In the end, they didn't get past the first ballot. And going forward, their prospects for influence appear dim. In the morning, one of the rebels, Randy Weber, R-Texas, told CQ Roll Call, he'd already felt the lash of retribution, when his name was yanked off a nuclear energy bill as its lead sponsor. The speaker's office denied involvement, according to CQ.