Despite Growing Rates of Opioid Addiction, Treatment Rates Remain the Same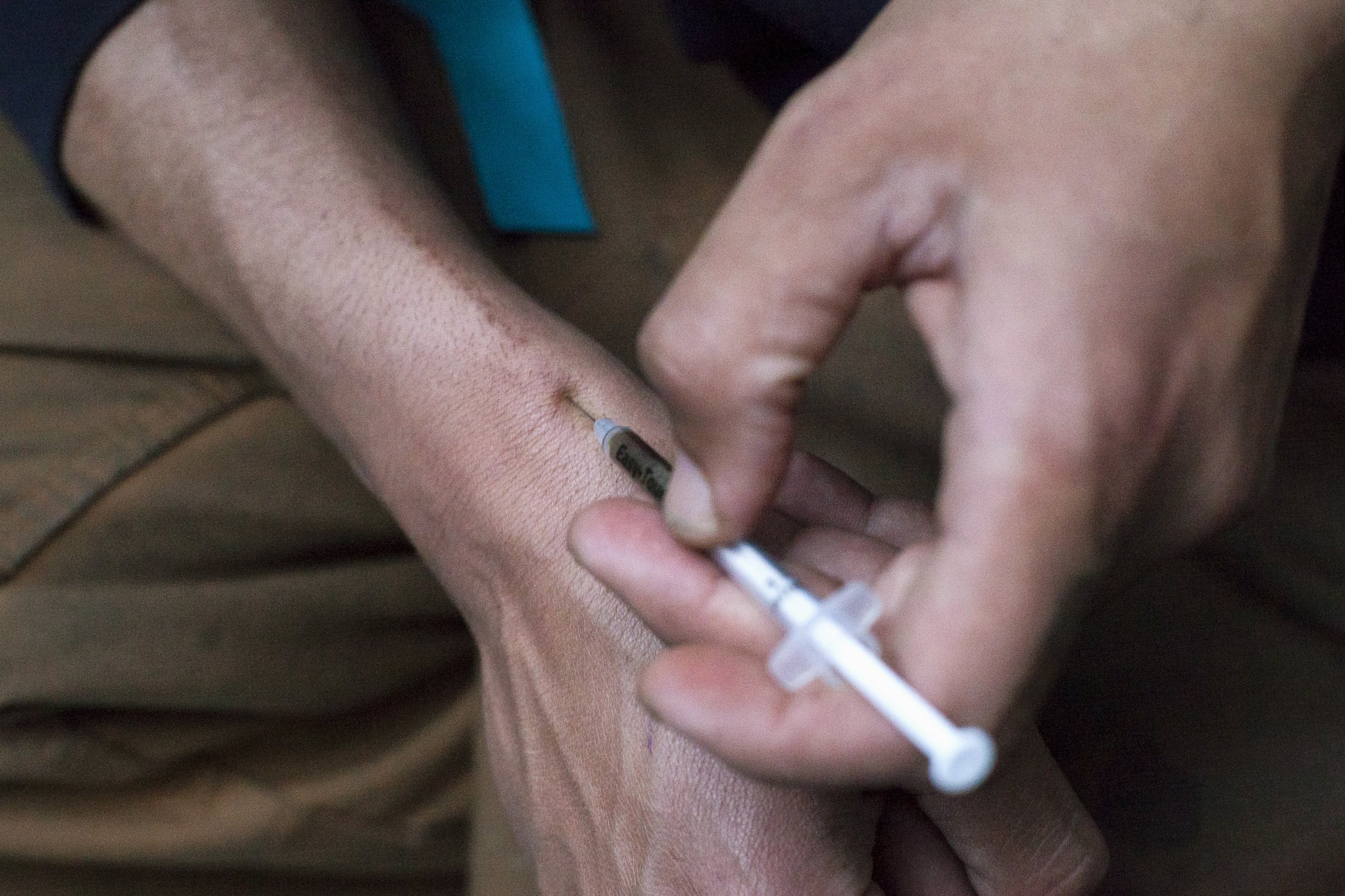 In the last decade, opioid dependence has increased at such an alarming rate that many public health officials and lawmakers consider abuse of these drugs—in the form of prescription painkillers and heroin—an epidemic. According to the Substance Abuse and Mental Health Services Administration, a division of the National Institutes of Health, deaths from opioid overdose have increased from 4.5 per 100,000 people in 2003 to 7.8 per 100,000 people in 2013.
But despite this growing problem, not many people addicted actually get professional help. A study published Tuesday in JAMA found over the last decade just one-sixth of people with an opioid addiction actually received treatment. In-office and inpatient interventions were also very uncommon.
"These numbers look dire; there is reason for concern," says Brendan Saloner, assistant professor of health policy and management at the Johns Hopkins Bloomberg School of Public Health and a co-author on the study. "It's possible to make a difference with this population. There's a lot of unnecessary death and a lot of unnecessary suffering because people aren't getting their addictions treated."
For the study, researchers analyzed data from the National Survey of Drug Use and Health, an annual effort to collect data on drug abuse among Americans over age 12. The data accounted for an entire decade, from 2004 to 2013, and is based on 6,770 respondents with opioid addiction. Researchers conducted in-person interviews, and participants were asked about their history of drug abuse, and whether or not they sought intervention services for addiction—and where—over the last year.
Statistically, the data showed an increase in the real numbers of patients who have been served by addiction treatment programs. However, after adjusting for factors such as gender, race, ethnicity and socioeconomic status, and accounting for the increase in number of patients with opioid addiction, the percentage treated remained virtually unchanged. The adjusted rates for the percentage of individuals with an opioid use disorder who actually received treatment were 18.8 percent in 2004–2008 versus 19.7 percent in 2009–2013.
Saloner says there are a number of barriers that prevent someone from getting help, including lack of insurance, the discrimination directed toward those who admit drug addiction and failures of the criminal justice system. According to the National Institute on Drug Abuse, about half of incarcerated individuals have a drug addiction but only half of them receive treatment, and it rarely involves medication. Some research finds prisoners with opioid addiction who started methadone treatment (as well as counseling) in prison were less likely to relapse and also less likely to commit subsequent crimes than those who just received counseling while in prison, or who only started methadone treatment after being released.
Saloner added that sometimes "physicians themselves are part of the problem," since a majority of people who end up using heroin began their addiction with prescription painkillers such as OxyContin and Percocet. And more often than not, physicians and social workers fail to communicate while coordinating patients' care when it comes to addressing addiction. "The problem is getting more complex over time, unfortunately," he says.