Two recent government reports offer an apparently contradictory view of the economy: the number of first-time jobless claims is up, but consumer spending has increased for five months in a row.
Beth Ann Bovino, chief U.S. economist for S&P Global in New York, said strong retail sales despite higher initial jobless claims points to a K-shaped recovery, or different parts of the economy rebounding at different rates, times or strengths.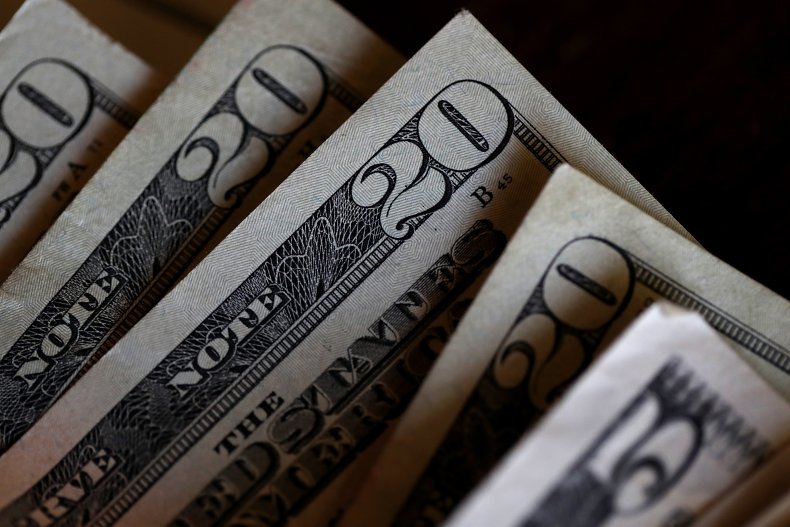 "For people with higher paying jobs, the situation is getting back to normal more quickly because they've been impacted less by social distancing," she said. "Those people aren't traveling as much or going on vacation and therefore are, for example, spending on refurbishing their homes or even buying new homes.
Those in the lower earning segments of the population are bearing the brunt of the economic hit from COVID-19, she said.
"But those with lower paying service jobs destroyed by social distancing, especially those in the leisure industry, are still very much challenged," Bovino said.
Some policy makers may be heartened by the strong retail sales report, but Bovino said the current 7.9% unemployment rate shows the overall economy has yet to fully recover.
"That's at the peak or higher for recessions going back to 1948," Bovino said. She cautioned that the unemployment rate is a lagging indicator, but noted, "It feels like a recession to me."
Initial jobless claims totaled 898,000 for the week ended October 10, exceeding the 830,000 consensus estimate of economists surveyed by Dow Jones. However, the U.S. Commerce Department said retail sales grew for the fifth consecutive month in September. It's unclear how many jobs will be permanently lost and how that might dampen future spending.
Retail sales at brick-and-mortar stores, online sites and restaurants grew 1.9% in September from the previous month, beating economists' estimates of a 0.7% increase, the Commerce Department reported Friday. Nevertheless, consumer spending, which represents about two-thirds of the US economy, remains below pre-coronavirus pandemic levels.
The economy has been one of President Donald Trump's strong points, but it may not be a key issue in the November election. A Gallup poll found that 54% of Americans rated Trump positively for his handling of the economy, and 55% considered themselves and their family to be better off than they were four years ago.
But only 9% considered any aspect of the economy to be the nation's top problem, Gallup said. This suggests much of the public considers other aspects of Trump's leadership to be more important than the economy.
Trump trails former Vice President Joe Biden in most national polls, but some state polls show a tighter race. Trump is ahead or within the margin of error in some state polls.
The number of initial jobless claims was the highest since August 22 and showed gain of 53,0000 from the previous week's revised total of 845,000, the U.S. Labor Department reported Thursday. But continuing claims by workers who previously filed for unemployment benefits fell by 1.165 million to about 10 million.
The economy has regained about 11.4 million jobs, or about half those lost when state and local governments shut down the economy as part of the effort to curb spread of the coronavirus. The unemployment rate has declined to 7.9 percent after peaking at 14.7% in April. In February, the month before Covid-19 struck, the unemployment rate was 3.5% and near a 50-year low.
The number of job openings changed little from the 6.5 million reported at the end of August, the most recent month surveyed by the U.S. Bureau of Labor Statistics. Hires totaled 5.9 million for the month.
Congress continues to wrangle about the size and scope of the next stimulus package. Democrats believe unemployment benefits should be increased to help those out of work meet living expenses. But Republicans argue some at the lower end of the pay scale may receive more in unemployment benefits than in a paycheck and therefore may stay on the sidelines, slowing the recovery.