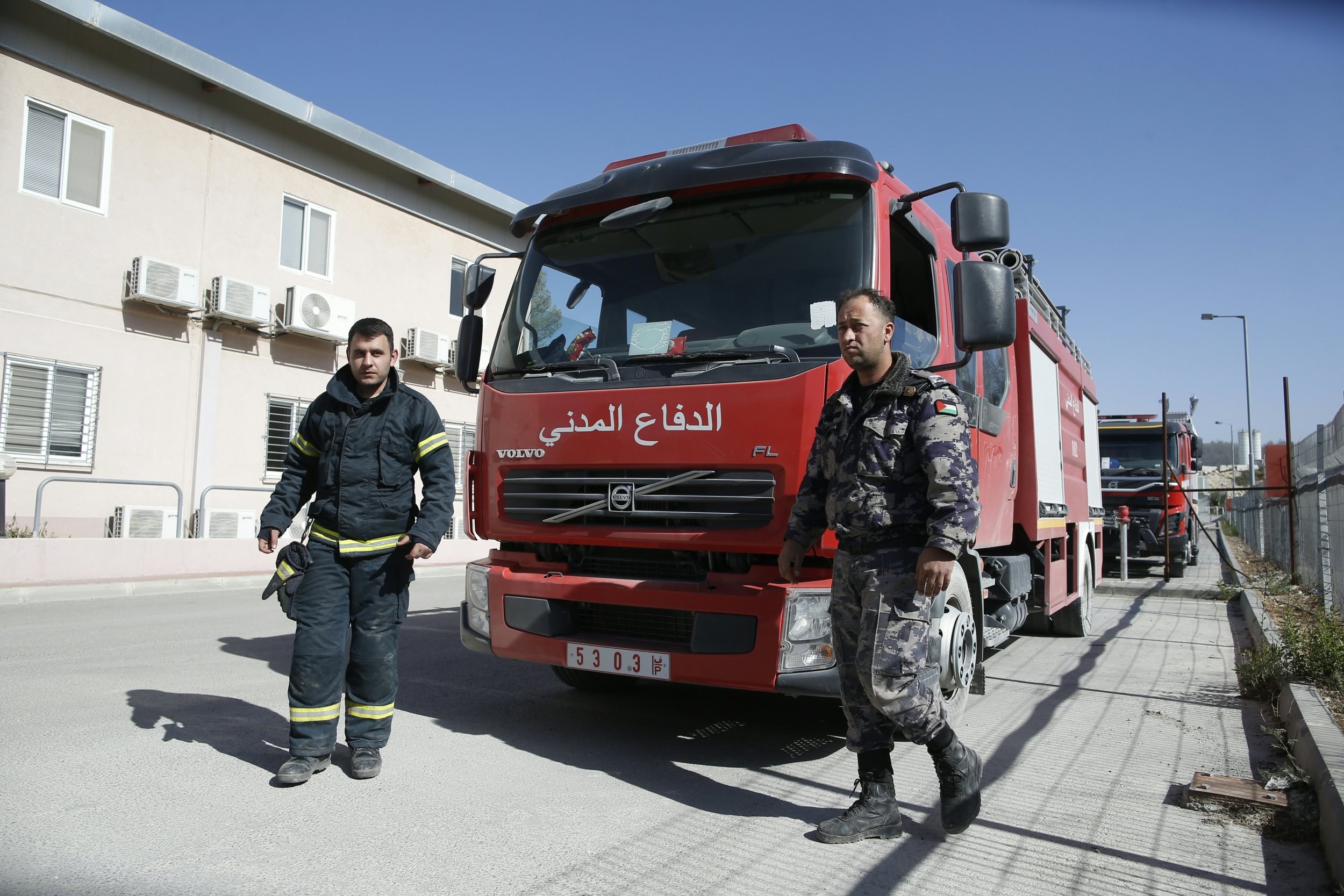 Palestinian firefighters have deployed to help their Israeli counterparts combat raging wildfires across Israel, as authorities arrested 12 people within the past 48 hours on suspicion of arson.
At least two teams of Palestinian firefighters deployed to Haifa, Israel's third-largest city, after wildfires sparked the evacuation of the city's university, Israeli police officer Micky Rosenfeld told Newsweek. Israeli media reported that four more Palestinian firefighter crews deployed to the Jerusalem area to combat fires there.
The wildfires came after Israel approved an offer from the Palestinian Authority, the body led by Palestinian President Mahmoud Abbas that presides over the West Bank. The crews have added to the international effort that Israel received in response to the wildfires, with Greece, Cyprus, Croatia, Italy, Russia and Turkey all assisting the battle against the blazes.
The Coordinator of Government Activities in the Territories, the body that oversees Israeli government policy in the West Bank and the Gaza Strip, shared images on Twitter of Palestinian and Israeli firefighters working together "to save lives."
The Israeli government is holding the country's Arab minority accountable for at least half of the major fires. Netanyahu told reporters Friday that "a price will be paid for this arson-terrorism" which he said was perpetrated by "elements with great hostility toward Israel."
"In the last 48 hours, police have arrested 12 suspects involved or connected in one way or another to the fires that have taken place across Israel," said Rosenfeld.
Internal Security Minister Gilad Erdan said that all of those arrested were "minorities," alluding to Arab Israelis or Palestinians, and he said the likely motive for starting such fires was "nationalistic."
Authorities initially arrested four suspects on Wednesday in connection with the fires but released them on Thursday citing a lack of evidence.
It remains unclear how many of the fires were deliberate, with dry weather conditions aiding the growth of blazes.
Netanyahu said that authorities "cannot tell" whether this was a coordinated effort on the part of Arab citizens but they "can see a number of cells operating."