Despite Memphis Tragedy, Recruiting Black Cops Remains a Noble Goal | Opinion
In the late 1960s, a national surge in violent crime combined with devastating urban riots to provoke a broad consensus on one aspect of desperately needed police reform: we needed better representation for communities of color in the ranks of law enforcement.
According to the arguments of that era, the hiring of more Black and Latino cops would automatically inspire greater trust from struggling minority neighborhoods, long afflicted by both high crime rates and rampant police excesses. At the same time, expert opinion and common sense indicated that police officers who grew up in ethnic enclaves would prove much less likely to replicate the racist, abusive attitudes that had historically victimized their own families.
Unfortunately, the cruel and sadistic killing of Tyre Nichols by five Black officers of the Memphis Police Department served to undermine the most optimistic assumptions about how greater diversity could enhance community relations and bring instantaneous improvement in the conduct of cops.
Van Jones, a perceptive commentator on CNN and former adviser to President Barack Obama, insisted that the horrifying events in Memphis, despite a Black majority on the police force and a Black chief, showed that "Black people are not immune to anti-Black messages." Jones made an important point that should help to frame a more realistic perspective on the Tyre Nichols case. "Society's message that Black people are inferior, unworthy and dangerous is pervasive," he wrote, insisting that it "can infiltrate Black minds as well as White."
Does that sobering conclusion mean that a half century of intense effort to recruit, hire, and retain more African-American officers represents nothing more than a meaningless and inconsequential gesture? My long-ago personal experience with that effort compels a more positive view of reformist progress in American policing.
In 1973, I got a job coordinating and creating public service ads on TV and radio (financed by a federal grant) to recruit more minority applicants for the San Francisco, Oakland, and Berkeley police departments. That experience permanently changed my view of policemen and policing.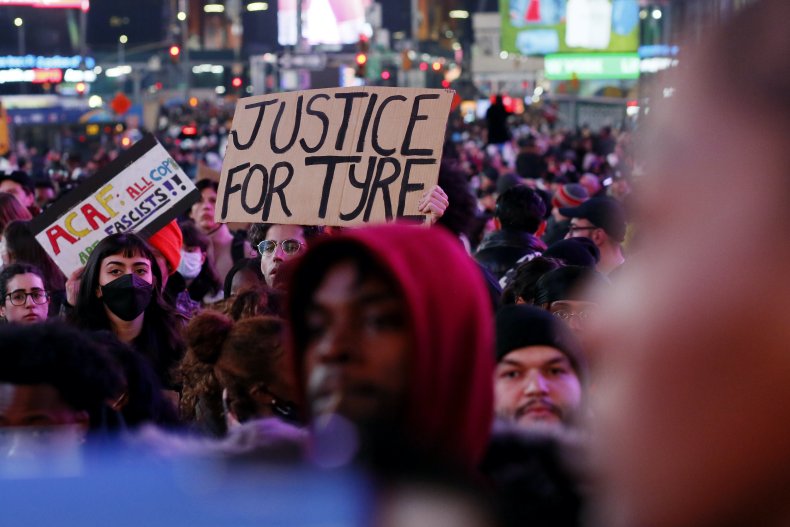 As part of the process of getting the messages on the air, I spent many hours in the company of the Black officers we featured in the production and joined them for night-long "ride-alongs" to gain a sense of their regular challenges. With the Black Panthers having originated in Oakland and continuing to play a disproportionate role in local conversations about race, we inevitably discussed the charges of "race treason" aimed at any Black people with the temerity to serve their neighbors by joining the much-derided "pigs" in law enforcement. One officer scoffed at the idea and recalled his Marine Corps experience—he had done two tours of duty in Vietnam.
"Those guys were my brothers, and I love every one of 'em," he affirmed. "That's what happens with this job too. It's not about Black and White. It's about good and bad, the decent people who want to keep their families safe and the bad guys who want to hurt them."
That stark categorization of humanity into warring factions, potential victims and would-be victimizers, still leaves a painful question as to how any cop of any race, let alone five of them, could have so badly misidentified Tyre Nichols as part of the armies of evil that police confront daily.
There is also a question for future public policy regarding the five Black officers indicted for murder in the Nichols case and their membership in an elite, now-disbanded task force of the Memphis PD known as "SCORPION" (a tortured acronym for "Street Crimes Operation to Restore Peace In Our Neighborhoods"). Have the ongoing attempts to hire more Black cops contributed any way in the continued effort to "restore peace to our neighborhoods?"
On the one hand, the undeniable improvement in police force diversity coincided with a dramatic drop in crime rates nearly everywhere in the final two decades of the 20th century. But police defender Heather Mac Donald of the Manhattan Institute insisted, as a recent guest on my radio show, that some of the affirmative action attempts to place and advance more officers of color actually backfired. She argues that by lowering standards for employment and advancement in a desperate desire to show more Black faces in positions of authority, we may have fostered more tragic examples of misconduct by some of the new, politically correct hires.
On balance, however, the horrible behavior of a few sadistic miscreants in Memphis shouldn't tarnish the service of more than 800,000 sworn law enforcement officers (of all races) in the United States. Yes, we are more conscious than ever before of police abuses, but that stems from the breathless saturation media coverage, not from of any measurable increase in misconduct. The well-intentioned focus on filling the ranks with a more representative selection of police personnel represented a noble goal a half century ago and still constitutes one of those indicators of meaningful progress too often ignored in our turbulent and troubled republic.
Michael Medved hosts a daily radio talk show and is author, most recently, of God's Hand On America: Divine Providence in the Modern Era. Follow him on Twitter: @MedvedSHOW.
The views expressed in this article are the writer's own.