Despite Opposition From China, Obama Administration Sets $1.83 Billion Arms Sale to Taiwan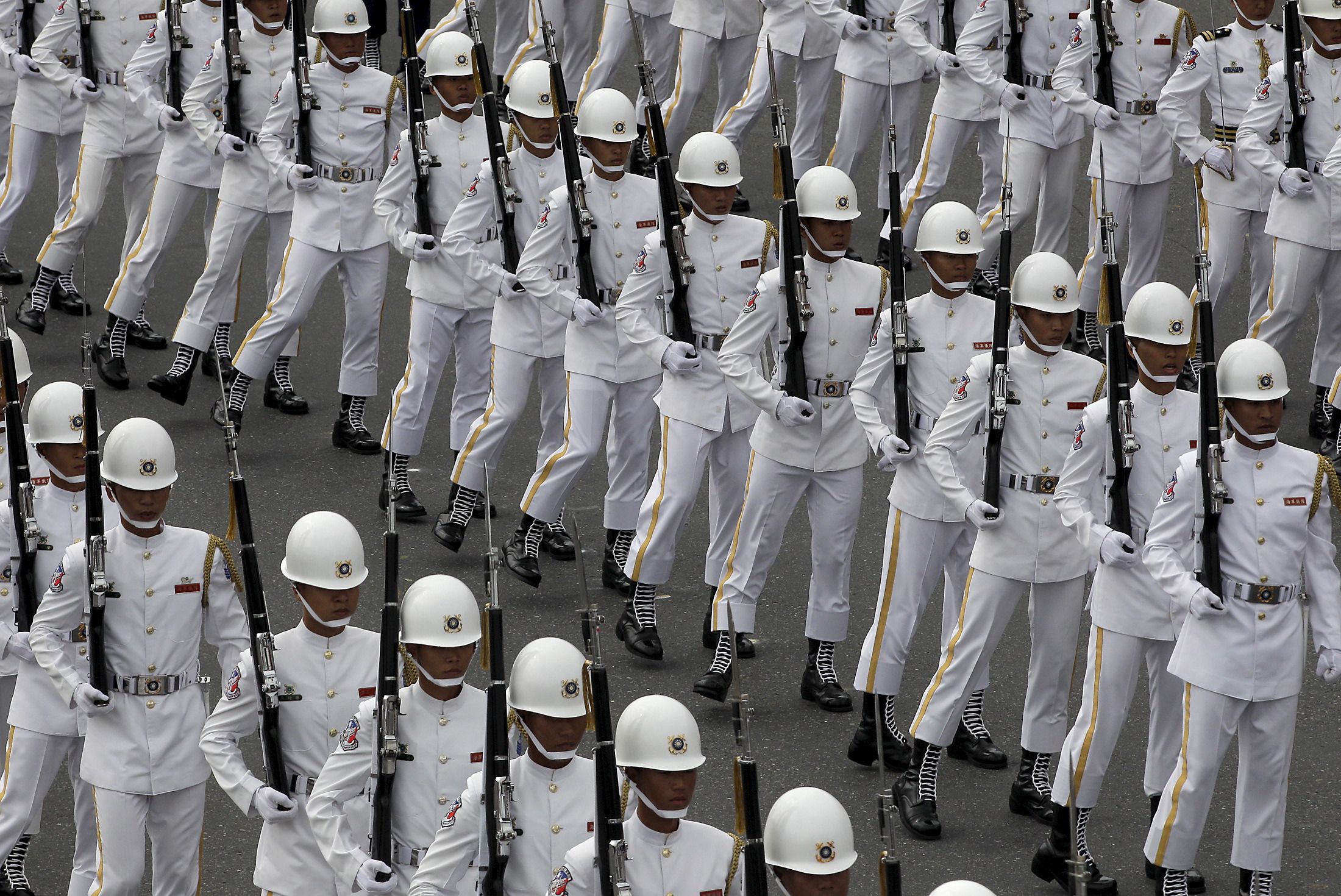 WASHINGTON (Reuters) - U.S. President Barack Obama's administration formally notified Congress on Wednesday of a $1.83 billion arms sale package for Taiwan including two frigates, anti-tank missiles, amphibious assault vehicles and other equipment.
The authorization, which Reuters on Monday reported was imminent, came a year after Congress passed legislation approving the sale, in spite of opposition from China. It is the first such major arms sale to Taiwan in more than four years.
The White House said there was no change in the longstanding U.S. "one China" policy. Past U.S. weapons sales to Taiwan have attracted strong condemnation in China, which considers Taiwan a renegade province.
A spokesman for the White House's National Security Council said the sales authorization followed previous sales notifications by the administration totaling over $12 billion under the Taiwan Relations Act.
"Our longstanding policy on arms sales to Taiwan has been consistent across six different U.S. administrations," the spokesman, Myles Caggins said, while adding: "We remain committed to our one-China policy."
Although Washington does not recognize Taiwan as a separate state from China, it is committed under the Taiwan Relations Act to ensuring Taipei can maintain a credible defense.
The new sales come at a period of heightened tensions between the United States and China over the South China Sea, where Washington has been critical of China's building of man-made islands to assert expansive territorial claims.
Chinese Foreign Ministry spokesman Hong Lei said this week that Beijing's position in opposing U.S. arms sales to Taiwan was clear and consistent, calling them "an interference in China's internal affairs."
Hong said such sales "damaged the peaceful development of ties across the Taiwan Strait and Sino-U.S. ties and said Beijing urged Washington "to earnestly recognize the high sensitivity and serious harm of weapons sales to Taiwan."
David McKeeby, a spokesman for the U.S. State Department, said the package was aimed at "supporting Taiwan's efforts to develop more innovative and asymmetric defensive capabilities."
He said it included two Perry-class guided-missile frigates, Javelin anti-tank missiles, TOW 2B anti-tank missiles, AAV-7 Amphibious Assault Vehicles, Stinger surface-to-air missiles and other equipment.