Despite Progressive Posturing, Amazon Ignores Workers' Rights | Opinion
Mega-corporations nowadays avoid public scrutiny for their treatment of workers by adopting a woke social agenda. But public posturing doesn't change the fact that those corporations subject their employees to harsh conditions and work to prevent them from affecting corporate policy. Amazon is among the worst offenders.
Take for example Amazon's recent decision to oppose putting a worker on the board of directors to advocate on behalf of the company's 1.3 million employees. Shareholders, including the nonprofit Oxfam America, assembled a resolution that called for an hourly paid worker to be placed on the board, but were rebuffed. Jeff Bezos, who will soon step down from his role as the company's CEO, reportedly agreed that Amazon needs "a better vision for our employees' success," but so far there's been no real attempt to improve conditions for workers.
In March, Wisconsin representative Mark Pocan called out the company's faux pro-worker stance, noting that it denied employees necessary bathroom breaks, forcing them to pee in water bottles, and engaged in "union busting." Amazon's media team responded by mocking the congressman's suggestion that the company mistreats its employees. "You don't really believe the peeing in bottles thing, do you? If that were true, nobody would work for us," they wrote.
Amazon was forced to apologize for its denial after documents and images revealed by The Intercept showed that "the practice was so widespread due to pressure to meet quotas that managers frequently referenced it during meetings and in formal policy documents and emails."
States like New York are even suing the company for its alleged failure to provide workers with any COVID-19 protections. Workers at a Staten Island distribution center organized a walk-out after one employee tested positive for the virus and Amazon refused to quarantine and clean the facility. The company also fired a warehouse assistant manager after he organized the protest. New York attorney general Letitia James accused the company of "flagrant disregard for health and safety requirements" in the state's lawsuit.
Amazon reportedly instigated an internal campaign against unionization in a Bessemer, Alabama, warehouse. That campaign was so vigorous that some workers described it as harassment. CNBC reported that Amazon held mandatory 30-minute "captive audience meetings" for workers, in which it vehemently discouraged unionization and direct questions to Amazon representatives. Amazon has denied that it pressured workers, saying in a statement that "employees heard far more anti-Amazon messages from the union, policymakers, and media outlets than they heard from us."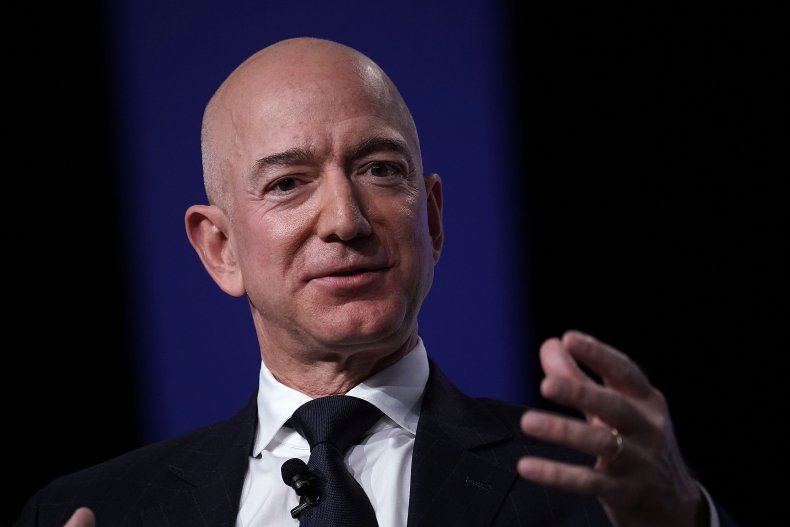 None of these are anomalies. In 2019, approximately 30 employees spoke to Business Insider about the "brutal" working conditions at Amazon, from long work hours and workplace injuries to reports that the corporation cut bonuses for employees who had their wages increased to $15 per hour.
The company reportedly even denies requests for time off beginning in mid-November, and when an employee dips into "negative unpaid time off," Amazon becomes "ruthless."
"If you go negative, you're gone. I've seen people that have worked there five years, they went negative unpaid time, and they got rid of them just like that," one Tennessee Amazon worker told Business Insider in 2019.
The tech giant's warehouse employees see far higher rates of injury than workers at their competitors' facilities. The Strategic Organizing Center published a report that found 5.9 serious injuries for every 100 Amazon warehouse workers, about 80 percent more than at non-Amazon warehouses.
Amazon not only prevents worker representation and launches campaigns against warehouse unionization, but routinely subjects employees to unsustainable working conditions and retaliates if they demand better. And although it touts "progressive" reforms like a starting $15 wage, concerning reports routinely show ways that Amazon manages to leave its employees worse off.
So while Amazon executives gladly donate to Black Lives Matter, wave rainbow flags during pride month and push woke orthodoxy on consumers—who either approve of the progressive platitudes or the convenience of Amazon's business model—they do so on the backs of workers who ought not be silenced for raising concerns over their working conditions. Progressive activists who have spent the last century fighting against corporate abuse and for workers' rights should not allow Amazon to buy them off so easily.
Ryan Girdusky is the author of They're Not Listening: How the Elites Created the Nationalist Populist Revolution.
The views expressed in this article are the writer's own.